Bluegrass Digital named a "Top App Development Partner in South Africa"

Top App Development Partner 2020 On Clutch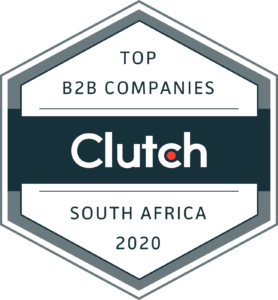 Bluegrass Digital recognises the challenge of balancing high quality app development with the growing needs of modern businesses. We build applications and experiences using the latest technologies and platforms.
For over two decades we've been providing game changing software engineering, app development, and other critical development services. Whether it's a web app, mobile app or custom solution development, we know exactly how to set your company apart from the competition. More importantly, we take care of the development heavy lifting so you have the free time to pursue other growth opportunities.
In light of our successes and accomplishments, we are now recognised on Clutch as a leading partner for app development in South Africa. Clutch is a verified ratings and reviews authority that helps companies worldwide find credible partners.
We'd like to take this opportunity to thank our wonderful clients for helping us earn this distinction. They took time out of their busy schedules to engage with Clutch analysts and to assess our performance.
We were graded on factors like quality, attention deadlines, project management, pricing and our ability to drive results. We're happy to report we've earned an excellent 4.6 out of 5 stars on Clutch. Take a look at our most recent review below, published to our profile: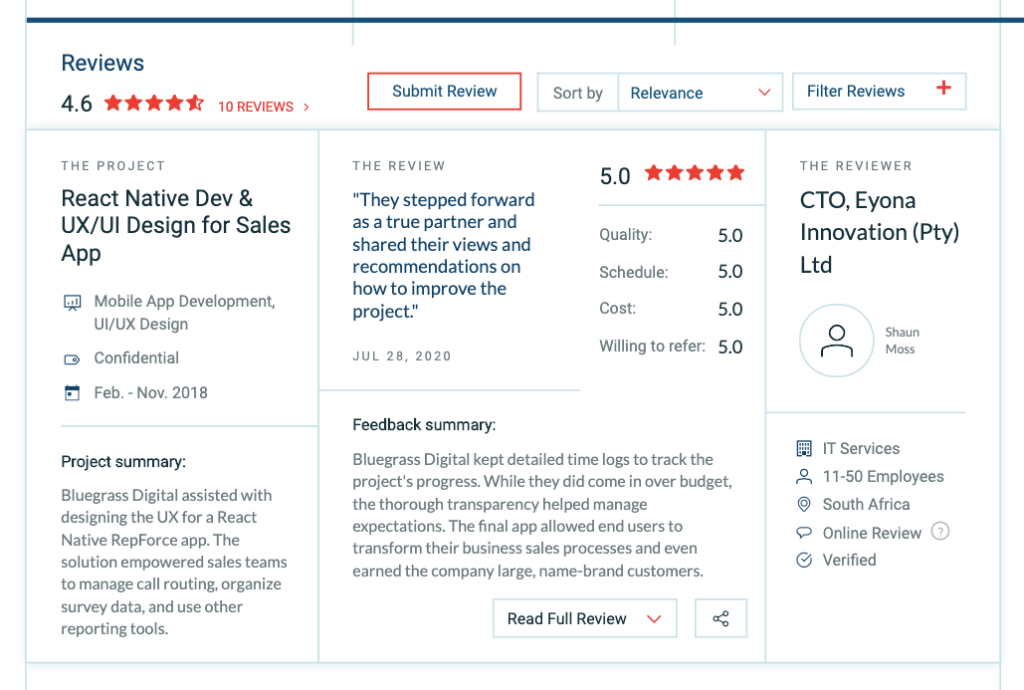 "We are very proud of being recognised by Clutch yet again, this time as the top-ranked B2B tech company in South Africa. This is our second achievement in our second year of being part of the verified Clutch rankings – having previously being recognised as Top Mobile App Development Company in 2019. Clutch is rapidly growing its reputation in Africa and have established a high standard in verifying and reviewing company's capabilities and client success. Our business is built on our people, referrals and reputation. It is the reason we continue to succeed and is underpinned by our core company values which ensure we continue to develop our innovation and deliver excellence. We are proud of all our achievements and continue to create happiness for our ambitious clients."
– Nick Durrant, MD Bluegrass Digital
Interested in learning how Bluegrass Digital can help you excel? Drop us a line today!