Why staff augmentation is key to delivering successful IT projects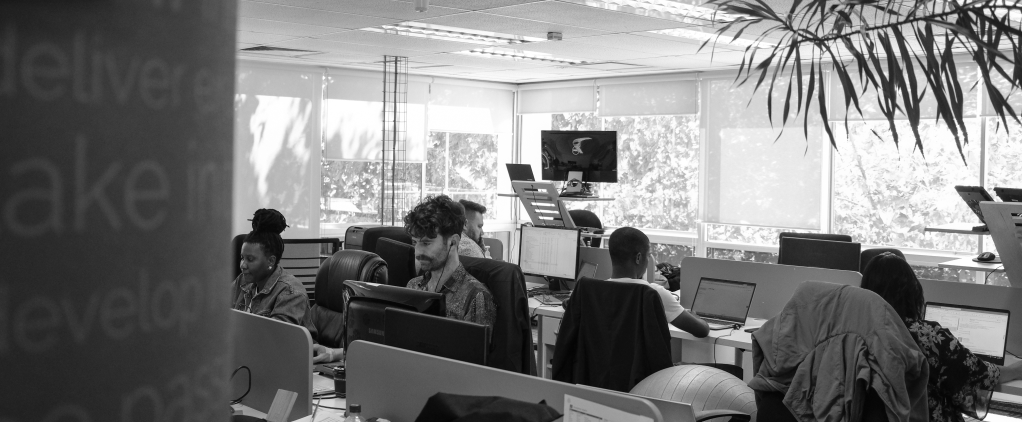 Why staff augmentation is key to delivering successful IT projects
According to recent research from LA-based management consulting firm, Korn Ferry, there will be a global shortage of more than 85 million tech workers by 2030. This is equivalent to the entire population of Germany and represents $8.5 trillion in lost annual revenue. Couple this reality with the fact that the global economy continues to look rather gloomy and that there is currently soaring demand for digital capabilities and it's clear that we need to come with a solution to this situation. Fast.
IT staff augmentation, also called a the Full-Time Equivalent or FTE model, can help businesses overcome tech talent shortages and ensure that businesses avoid the frustration and stress around finding and securing top tech talent, Fast becoming a popular way to deliver digital work to customers, IT staff augmentation allows you to bring in exceptional talent and have them work alongside your full-time employees for as long as you need them. This makes it possible to access essential – and often hard to find – IT skills and close knowledge gaps, which in turn allows the business to build better products, in less time.
IT staff augmentation is also beneficial because businesses can acquire talent without geographical and time-zone limitations. But it's not about forgoing local talent, it's about being able to access skills from a wide range of geographies in an effort to complement your domestic hiring.
Unsurprisingly, this approach is also far more cost-effective because you don't have to incur any recruitment costs – these are all borne by the vendor who charges the business a service fee – and you don't need to pay for any of the other perks that permanent staff enjoy. So you're reducing costs without skimping on quality – it's a win-win.
We have recently ventured into this space because we've had many clients approach us in the past asking if they can access our network of professional resources – from product owners, software developers and engineers to UX and UI designers – so that they can quickly leverage these skills in their business. Quite different from how we usually work – delivering projects to our clients via an outsourcing model – this new people solutions arm of our business aims to help our clients access the  skills they need to complete a specific project.
Unsure if this model is the right fit for your next project? Here are a few scenarios where IT staff augmentation works best.
You can't find the skills you need: Given widespread staff shortages – according to recent research, by 2030 there will be a shortage of over 85 million tech workers globally – modern businesses have become quite accustomed to the process of training up their in-house employees in an effort to meet the company's development needs. But it takes time to get people to the level of expertise that the business needs. When using augmented employees, you can partner with experienced professionals who already have the skills and expertise and who are ready to hit the ground running.
You have a project that requires special skills: The same research mentioned above, highlights that if left unchecked this shortage of tech skills could cause about $8.5 trillion in unrealised annual revenues by 2030. If you can't find the more specialised skills you need to complete a project, IT staff augmentation enables you to hire specialists who can assist with specific tasks over a specific period and within a short timeframe.
You're experiencing a temporary increase in demand: We all experience peaks and troughs in work and with these ups and downs come different talent needs. When you've started new projects, are working towards a big deadline or are experiencing your industry's peak period, your needs are likely to change quite a bit. With IT staff augmentation, you can easily hire and leverage the development talent you need to help you survive when things are extra busy.
You're looking to scale: Hiring full-time employees is costly, particularly when you're trying to scale up. When businesses are eyeing growth, they often need to take on larger projects but they typically don't have the expertise to execute their bold expansion plans. Staff augmentation allows you to enjoy the benefits of a having a full-time workforce and achieve your business growth goals without having to hire full-time staff. Ramp up or down based on your needs so that you can thrive during periods of rapid growth.
You have a meet a tight deadline: If you have a big deadline looming and need a few extra hands to push things over the line, you can't afford to go through the lengthy process of advertising a position, interviewing, hiring the most suitable candidate and then onboarding. With IT staff augmentation you have access to a large pool of software development from across the world who can help you meet your deadline. And if you're looking to expand your permanent team in the future but need someone to help right now, staff augmentation makes it possible for you to meet your short-term needs while you go through the process of recruiting the permanent employees you need.
At Bluegrass Digital, we have a specialised division dedicated to delivering staff augmentation services, placing professional resources or teams within our customers' businesses to ensure that we create something that solves their unique business problem. In doing so, we can better understand their objectives and really tailor the solution we develop to meet their specific needs, in addition to providing ongoing guidance and support. Want to find out more? Click here to get in touch.