Project Brief
Allens is London's leading supplier of catering equipment and furniture hire. Bluegrass has been their digital partner for over 10 years have worked closely with the company as it has grown.
Bluegrass Digital has continued to evolve their website from a standard product brochure over 10 years ago into a fully integrated ecommerce platform. The platform now serves both cash customers (B2C) and trade customers (B2B) offering very different user experiences for both channels. Our latest work required a fully integrated solution into their in-house events hire software called inspHire allowing for orders, quoting, product, pricing and customer data.
Allens managing director says Allens is not an ordinary retail business, it is more complex due to the delivery and return logistics and the number of adjustments to orders before the event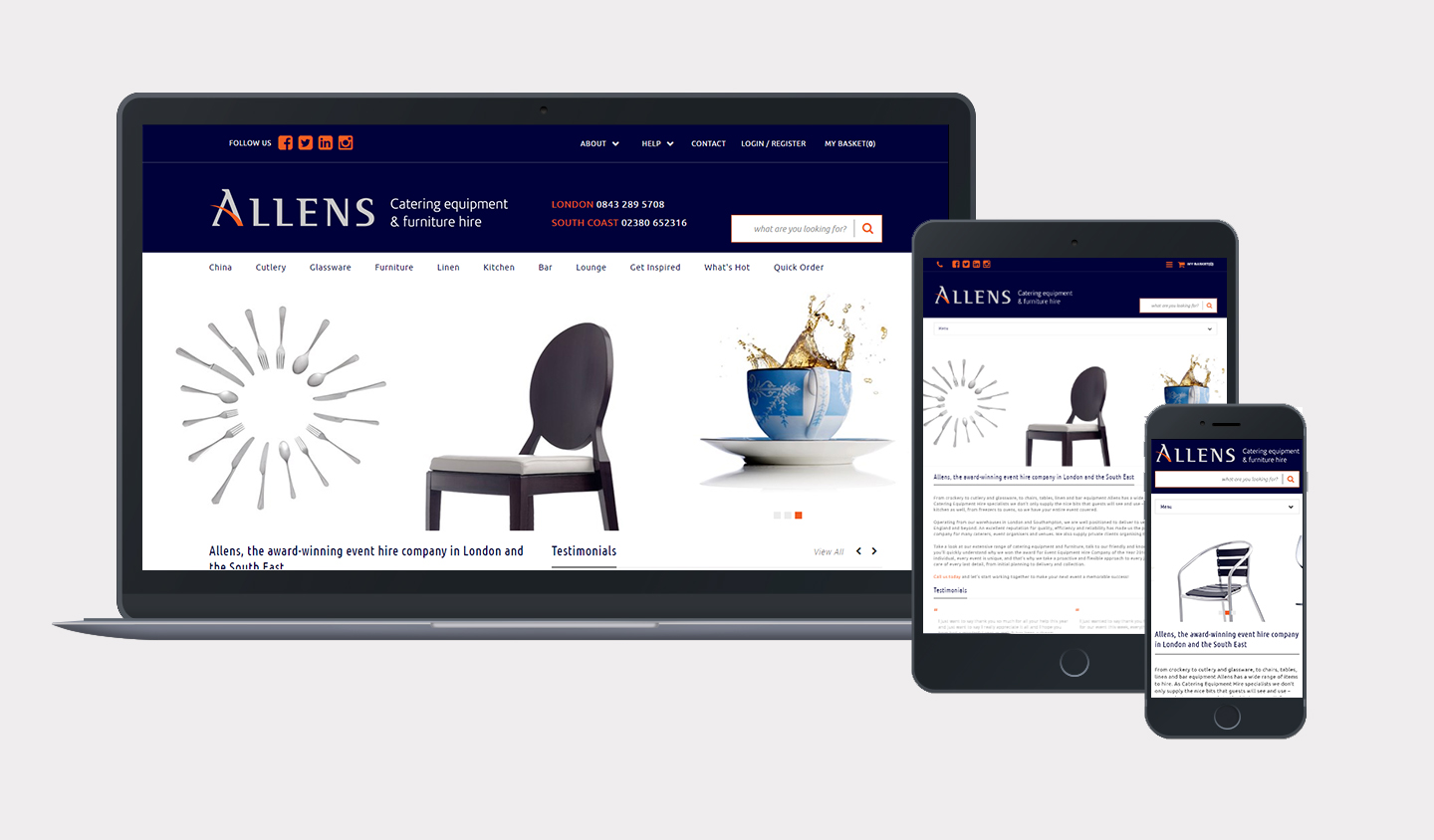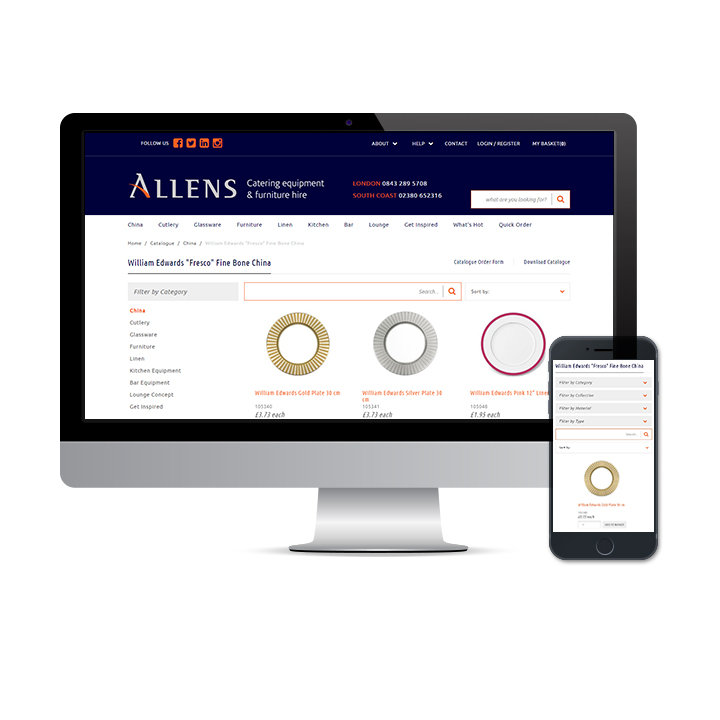 Key Features
B2B and B2C customer journeys
Secure customer portal
Product catalogue with tiered pricing model
Customised check-out process including delivery and wash-up calculations
Full API integration with inspHire event software.
Payment gateway integration with SagePay
Umbraco CMS for product enrichment and content management
The Result
The success of the upgraded website was shown when Allens won the 2018 Website of the Year at the Hire Awards of Excellence in London. The benefits of the new website are reflected by delivering against some of the key success criteria such as ease of use, innovation, and up-to-date information, as well as demonstrating use of social media and other marketing collateral to maximise Allens' Internet presence.
Allens MD, Kevin McGuinness said, "The overriding business model within the industry has been to have a front-end Web site and back-end administrative system, with sales assistants effectively double entering any online orders," he adds.
The results are delivered with online orders doubling in the last 6 months.
This is supported through marketing as well as the technology delivering a better experience for users. Coupled with features like improved sales order automation, internal order processing along with providing customers with access to their latest account information, pricing, order information and the ability to make payments via the website.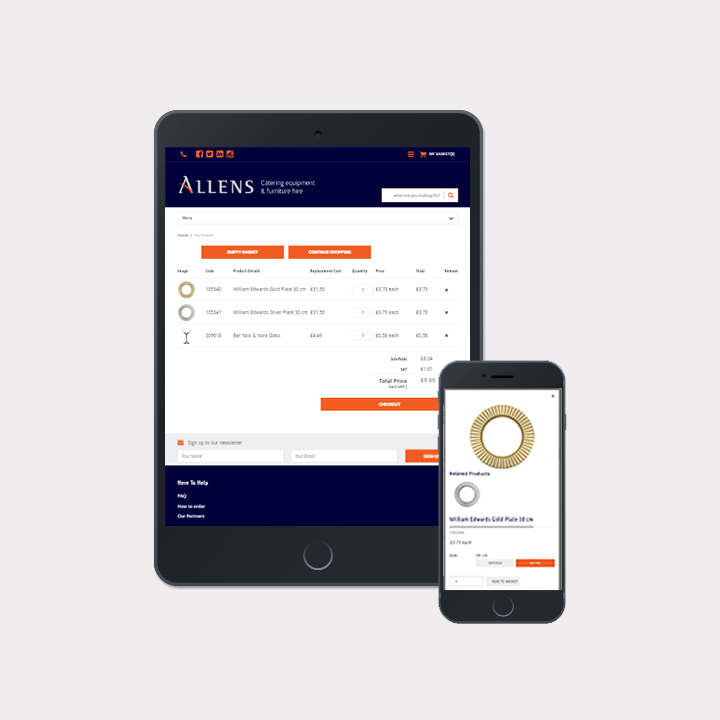 What our Client says
"We have worked extremely hard with Bluegrass to bring a brand new, full e-commerce website to our customers with tremendous capability and a vastly improved user experience. We have now built a system which links the Web site in real-time through to our InspHire hire system, and that is what leading-edge in our industry is.
Kevin McGuinness, Managing Director