Data-driven results for smarter business decisions.
Data-driven decisions is at the core of understanding your users' experience and can provide in-depth insights into your website performance. At Bluegrass our certified team of Business Analysts enable our clients to successfully implement and track your analytics for meaningful insights and action points, continuously optimizing and improving how your website performs. See below on the services we offer our clients.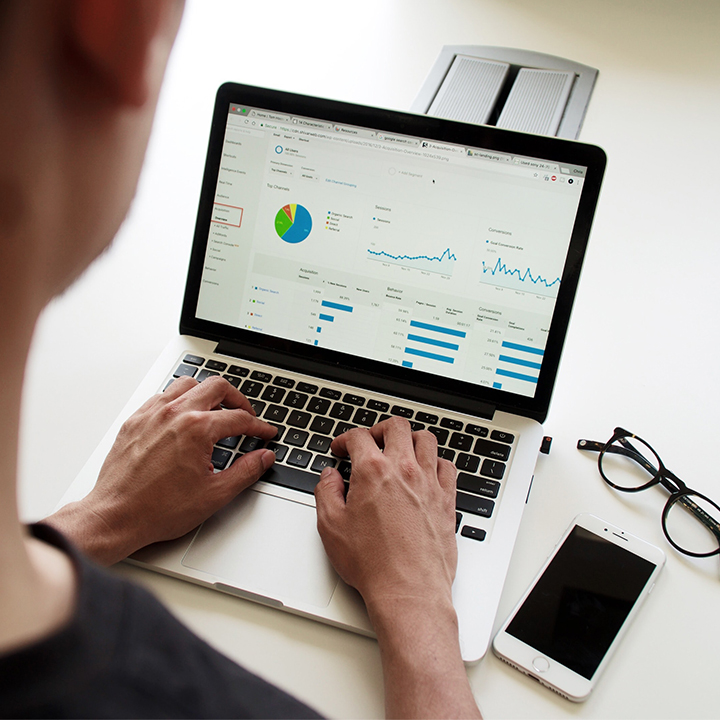 Audits, implementation and ongoing support
We will provide our ongoing support throughout the process including setup, strategy and implementation.
We will keep your analytic's health in check by performing regular audits on your Google Analytics and Google Tag Manager, ensuring all data and reporting metrics are accurate.
Google Tag Manager will be integrated to increase your agility with conversion tracking, site analytics, remarketing, and more.
Effective and efficient analysis and reporting
Our certified team will analyse and make sense of your data to provide you with insights and conclusions and help you to identify causes and correlations that will lead to data-driven decisions.
Through attribution modelling, we can help you discover which channel is working best to draw in your customers, allowing you to allocate your marketing budget in the most effective way.
Once data has been gathered and analysed, we take those insights and apply them to your website to make improvements, using A/B testing methods.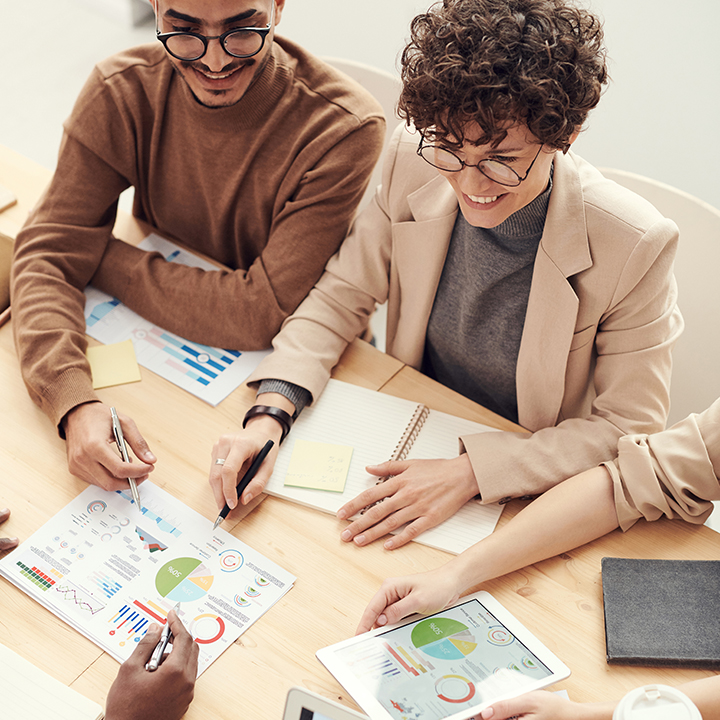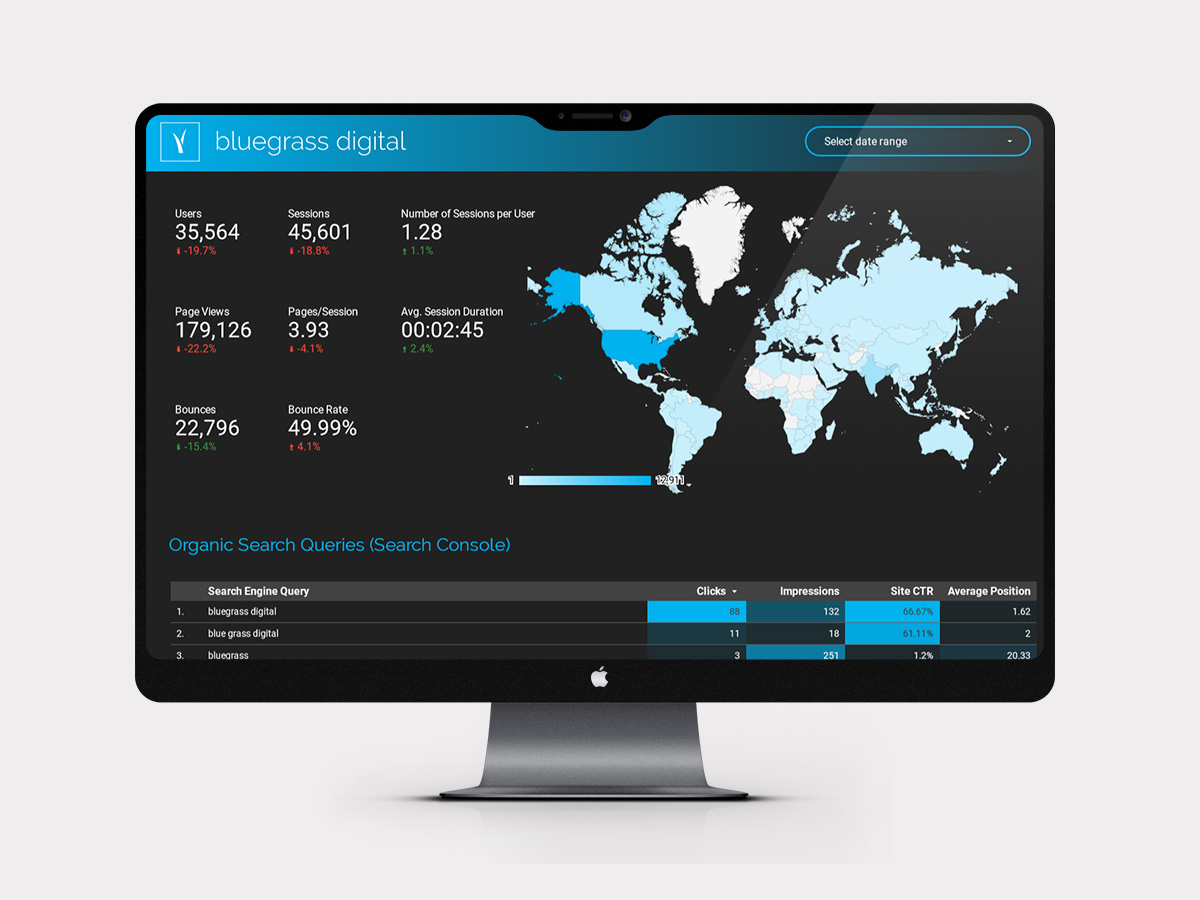 Google Data Studio
Google Data Studio is an easy-to-use reporting and data visualisation tool that turns complex pieces of data into shareable reports in a matter of minutes – inspiring smarter business decisions and saving your team time and money.
Unlock the power of your data with a cutting-edge solution that provides valuable insights and reports in a single dashboard view.
Grant access or invite individuals and teams both within and outside the company to edit, view, add comments, and manage versions of your dashboards and reports in real-time, with changes automatically saved.
App analytics with Google Firebase
Firebase is the standard App tracking platform from Google which we use as it offers so much more than just tracking.
We use the platform to define custom audiences from device data and user behaviour to implement the right segmentation for notifications, A/B tests, and Google Ads.
Firebase provides you with user insights and user tracking enabling you to make better decisions about your product and marketing optimization.
Get in touch