Project Brief
Clover required a quick ecommerce solution to launch a marketplace to facilitate the sales of their pre-owned dairy machinery and equipment.
Bluegrass was tasked with creating this platform which is integrated with the Clover K2 system allowing for real-time stock management. In order to move quickly, Bluegrass selected WooCommerce platform as a fast-to-implement solution and allowing flexibility with a changing brief. It would also provide for the customized vetting and approval processes whilst complying with the POPIA Act (2021).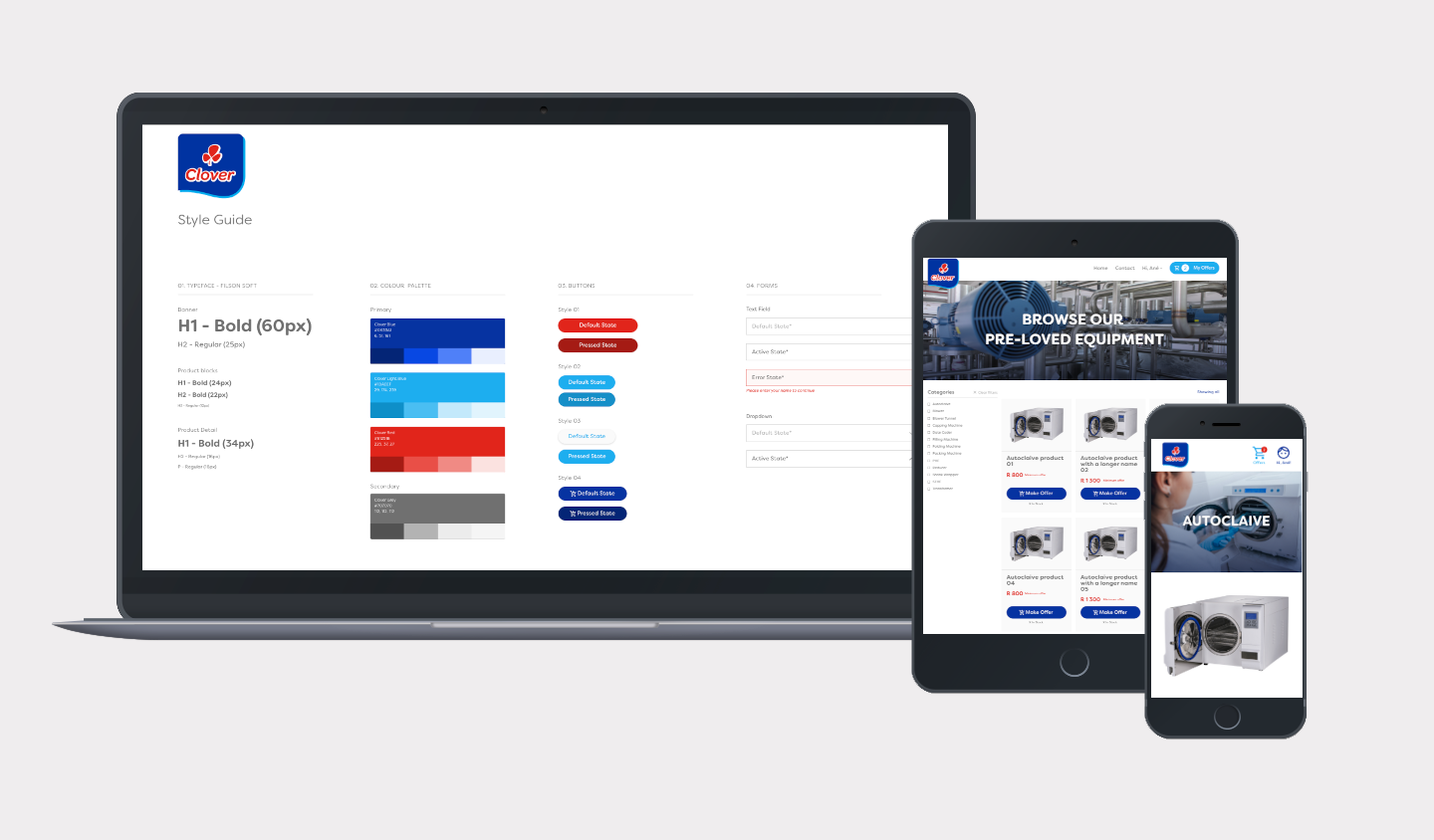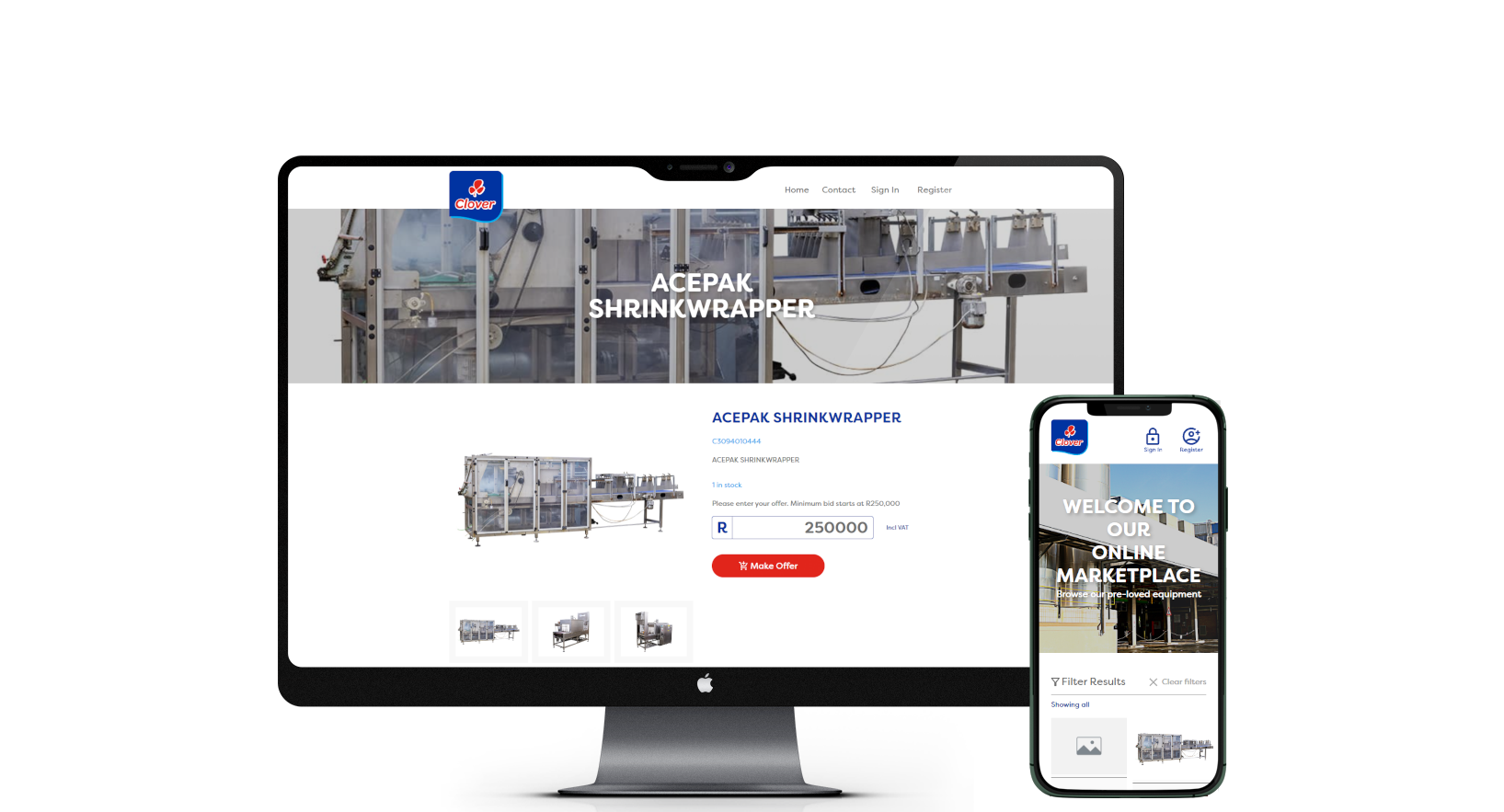 Key Features
A digital UI style guide create
WordPress website UI theming
WooCommerce platform implementation
Customisation for vetting and approval process
Integrated stock management with Clover equipment register
Integration with Clover's internal K2 system
The Result
Bluegrass developed a simple, clean, and easy-to-navigate WooCommerce website allowing Clover to showcase and facilitate the sale of pre-owned equipment within the group.
With the need to move quickly to launch the new platform, WooCommerce was utilised as the ecommerce platform to launch the new marketplace. The new platform allows customers to make an offer on the pre-owned equipment and machines whilst allowing Clover a customized vetting and approval process, complying with the POPIA Act.