Project Brief
Having successfully created a Drupal CMS powered global eDetail iOS iPad solution and platform for Janssen Pharmaceuticals Immunology in 2014, we were tasked with creating a new Janssen eDetail using the Veeva iRep solution for Immunology. As certified Veeva Multichannel Partners, Bluegrass Digital was selected to deliver the new solution.
Veeva is a CRM application running on top of Salesforce.com, a cloud-based CRM platform. Veeva iRep is an iPad application, that can run offline content and allows reps to demo interactive sales presentations built in HTML5, whilst capturing customer feedback into Salesforce.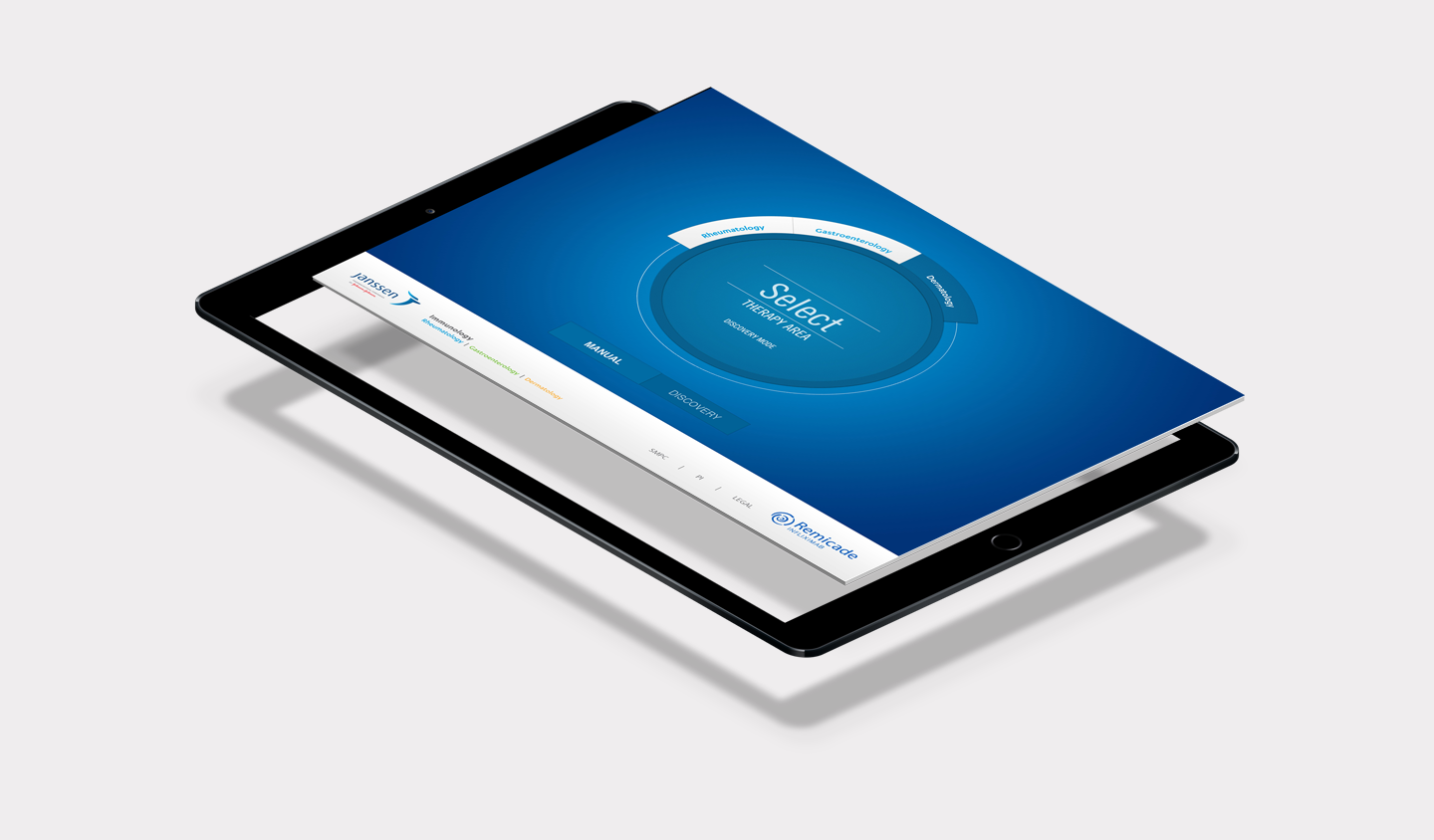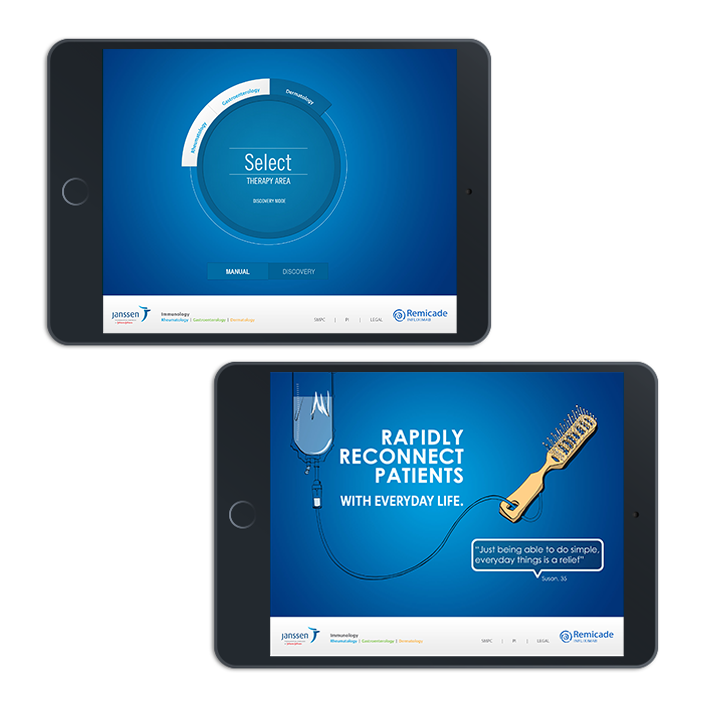 Key Features
HTML 5 rich application built using Veeva iRep standards
Planning and information architecture
Data capture direct into Veeva Salesforce
Offline capabilities
Insight-based questionnaires to facilitate CRM for deep insights
Product discovery algorithm animations
Localisation for European market roll-out
The Result
We delivered a powerful sales tool for reps to present content in an easy way, making use of HTML5 animations to facilitate easy navigation and user journeys through the iRep presentation. Data integration into Salesforce in Veeva allows reps to capture feedback which feeds directly into Salesforce, allowing Janssen to gather further insights.
This platform delivers a transformative sales effectiveness eDetail tool that combines the power of Veeva CRM with best-in-class closed loop marketing in a single application, delivering a highly intuitive, seamless and powerful user experience.
The final solution was delivered to meet Janssen's strict Veeva standards.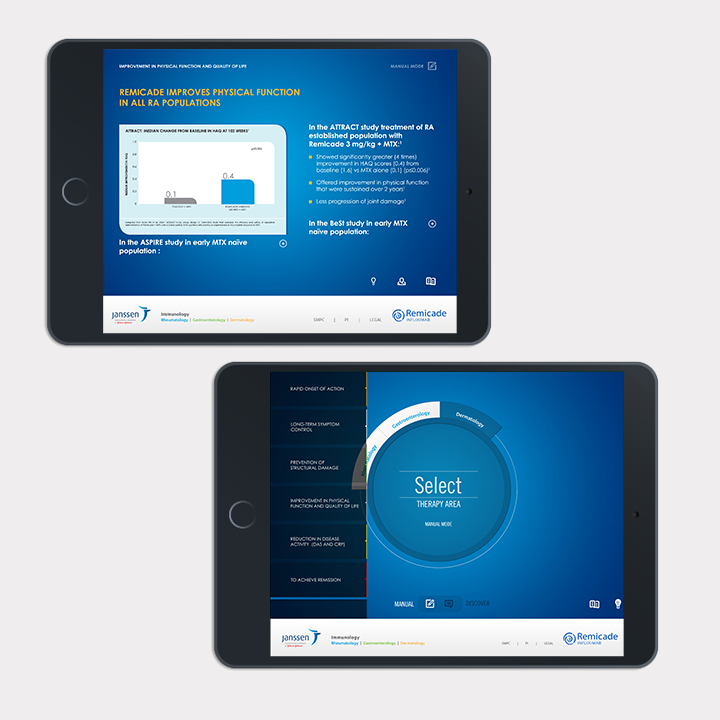 What our Client says
"Bluegrass designed and developed our Immunology eDetail for Veeva CRM and iRep. The result is a powerful, secure, scalable mobile application. This has provided our Reps with access to an interactive sales presentation tool, with the ability to run offline and capture data in real-time."
 – Emre Tuzer, Project Lead Immunology Janssen Pharmaceutical Companies of J&J