Project Brief
Our client was looking to solve a simple age old problem and design an easy-to-use "To-do list" mobile app product to the market. The main goal was to enhance productivity by offering a reinvented and user-friendly approach to managing daily tasks while making it fun to complete your daily tasks.
Following initial branding work, Bluegrass was tasked to carry out initial prototyping and UX to define the product and user flows. PrioriTiger was born!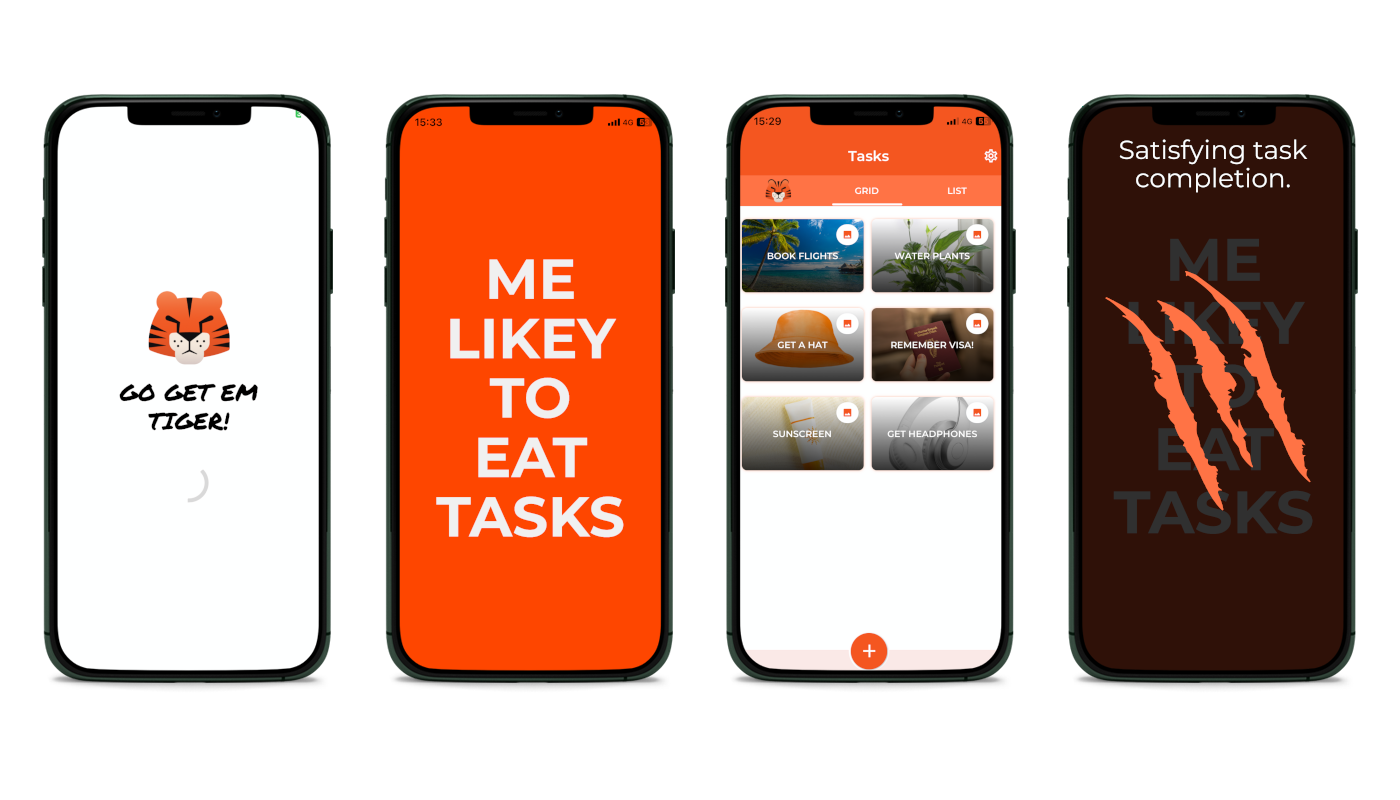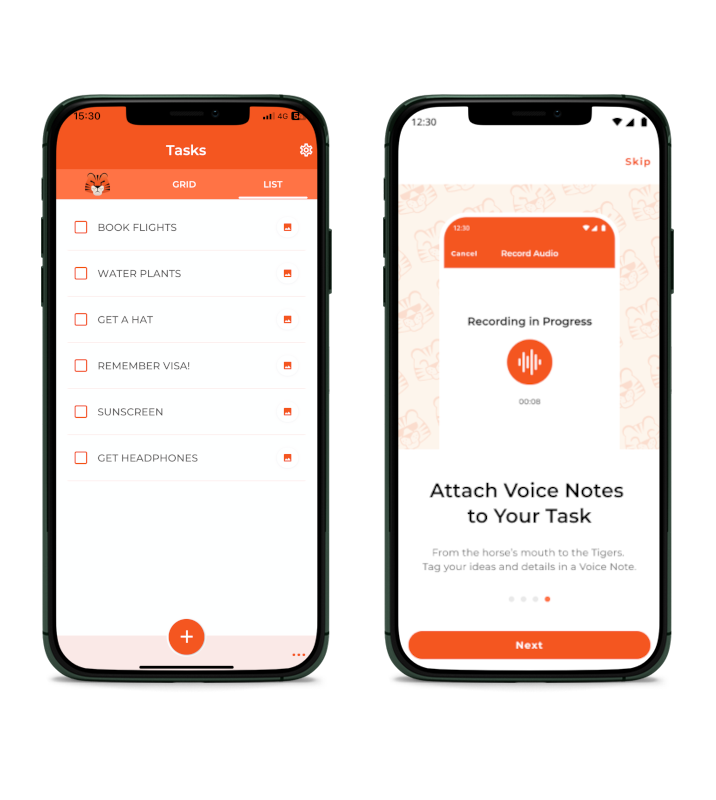 Key Features
UX development & prototyping
UI mobile design
React Native app development
Camera integration for an image-based to-do list
Voice integration for ability to tag ideas using voice notes
Animations for gamification
Dark or light mode features – "Chill mode" or "Kill mode"
The Result
Through close collaboration with the new start-up, Bluegrass successfully designed and developed the new product from idea to final launch, delivering a new indispensable productivity tool on a mobile app. With its user-friendly interface and intuitive design, the PrioriTiger mobile application delivers simplicity, functionality, and fun – all tailored to enhance your productivity.
This app offers a number of features to help streamline your daily tasks, including the ability to transcribe voice memos into text, as well as image-based to-do lists that enable users to add screenshots or camera shots to their tasks. Find out more information or download the app via their PrioriTiger website.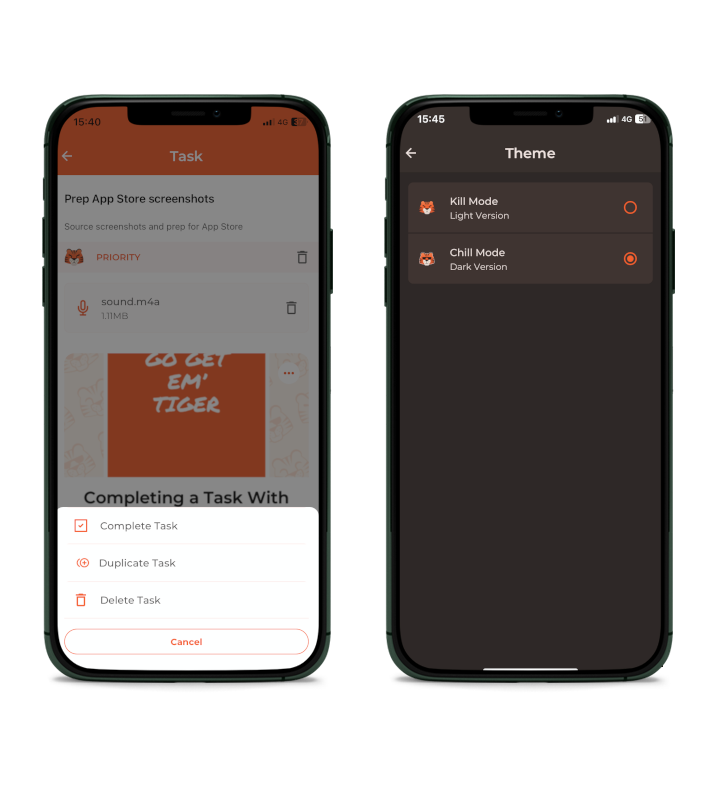 What our Client says
"I had no idea what I was doing when we started the project. The team are highly skilled and experienced. They brought the idea to life with creativity, precision, and patience. It was a wonderful journey. Thank you! I'll always be grateful to the team at Bluegrass for their knowledge, talent and good nature. I feel blessed to have you as my development partner."