Tools to stay connected to your distributed team
Tools to stay connected to your distributed team
There has been a sharp rise in remote working. Many companies that had not previously set themselves up for remote working have scrambled to get the right tools in place to facilitate their employees to work from home. The coronavirus pandemic will now create a step-change in remote working as a model for business.
The availability of digital technology has enabled this new way of working and many companies are embracing it. Remote working and flexible working options offer many key benefits to employees such as an increase in productivity, cost savings for the employee and the company, promotes employee well-being and better quality of life, and it positively impacts the environment.
Although working remotely does come with its own set of challenges for employees. According to the State of Remote Report from 2019, people found that their top biggest struggles with working remotely included unplugging from work, loneliness, collaboration and communication, and distractions at home.
With the pace of technological change, more and more people are gaining access to high-speed internet and digital tools that allow remote working success within teams.
Here is a list of the best remote work tools we use and work for us as a software engineering firm and provide for distributed teams like we have at Bluegrass:
Tools for team communication:
Often considered a "virtual office", or a "collaboration hub", Slack is a great communication tool that enables teams to instant message, set statuses to be available or away, share files, have voice and video calls, and share their screens for real-time collaboration. It is an easy-to-use platform with a stand-out feature of being able to install apps.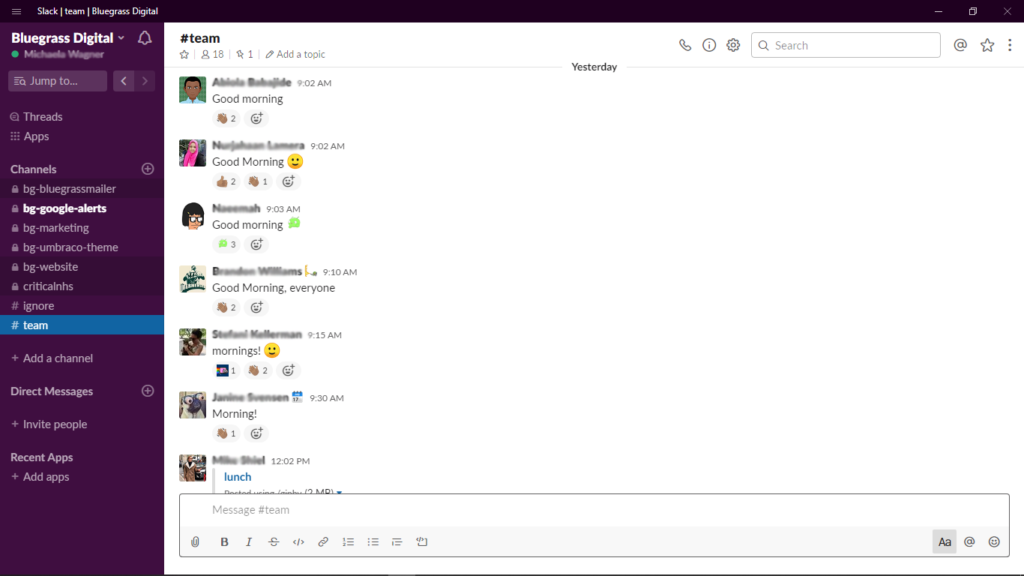 Another option is Microsoft Teams. This is a chat-based workspace in Office 365 which enables teams to chat, call, meet, and collaborate in one hub. It is integrated with Office applications like Word, Excel, PowerPoint, SharePoint, OneNote, Planner, as well as SharePoint and Skype, so users have all the tools they need.
Tools for meetings and presentations:
MS Teams enables users to host audio, video and web conferences and has useful features such as scheduling assistance, meeting note-taking, screen sharing, and meeting recording. Security and privacy controls allow users to manage who participates in meetings and who has access to information, making this a secure platform for virtual meetings.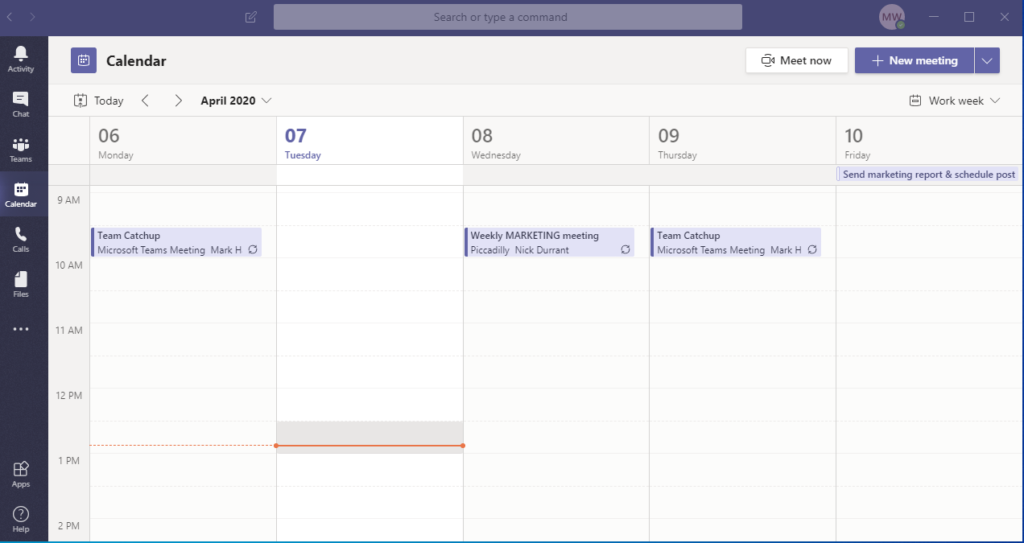 Zoom:
Zoom is a teleconferencing tool designed for remote working. Its features include video meetings, voice calls, webinars, real-time chat, file sharing, calendar integrations, and virtual backgrounds. Zoom can also be used for informal "hangouts" which is a great way to nurture team culture while working remotely.
Tools for project and issue tracking:
Jira:
Jira, which forms part of Atlassian Suite of products, is a project management platform that is used by agile teams as a way to plan, track and review their work on a regular and project basis. It is also used to track issues and bugs related to your software and apps. Some features of the platform include scrum boards, Kanban boards, and agile reporting, allowing project managers to review project progress and see the status of individual tasks.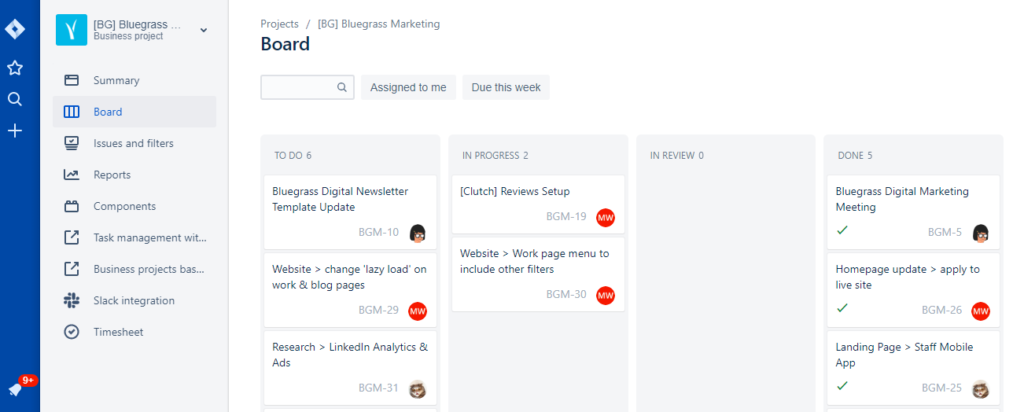 BitBucket, also owned by Atlassian, is a web-based version control repository hosting service for source code and development projects. It provides development teams with a central place to manage git repositories, collaborate source control, store code, and guide them through the development flow.
Tools for file sharing and cloud storage:
OneDrive is a storage service for hosting files in the cloud and is free to anyone with a Microsoft account. If you are using Windows you can obtain your files straight from your web browser or download the apps to access OneDrive from your mobile and other devices. OneDrive is directly integrated with other Microsoft products like Microsoft Teams and Sharepoint, and allows you to easily connect the apps you use in your everyday life.
Google Drive is a cloud-based service for storing and sharing digital files and is particularly useful when using other Google products. It enables real-time collaboration with very little lag and gives users free access to essential documents like Word, spreadsheets, and presentations. Google Drive files can be synced across all devices, allowing users to view and update them in any place.
Dropbox is a well-known and widely used cloud-based tool that has similar features to Google Drive. Individuals can share files and folders and use the platform as an online backup service. It allows teams to collaborate with brainstorming, project planning, and meeting minute templates and enables productivity with various integrations and extensions.
Tools for design collaboration
InVision is a prototyping, collaboration and workflow tool used for designing a digital product. It allows designers to create interactive mockups for their wireframes and designs. Some key features include prototyping, collaboration and file sharing, messaging where team members can provide feedback, design management, and integrated development which enables teams to work together during the project process.