Project Brief
Cloudreach, one of the largest cloud-native service providers in the world, needed to introduce a new brand that reflects its vision and future growth strategy. The new site also needed to launch a new identity for its powerful cloud analytics platform, Cloudamize.
Bluegrass was appointed as technical partner, responsible for delivering the newly branded website in collaboration with their global brand agency.
The key objective of the website re-brand, was to empower the Cloudreach marketing team to easily create new content and to manage the website using a flexible componentized CMS architecture, allowing them to quickly build content pages in line with global components and corporate identity styles.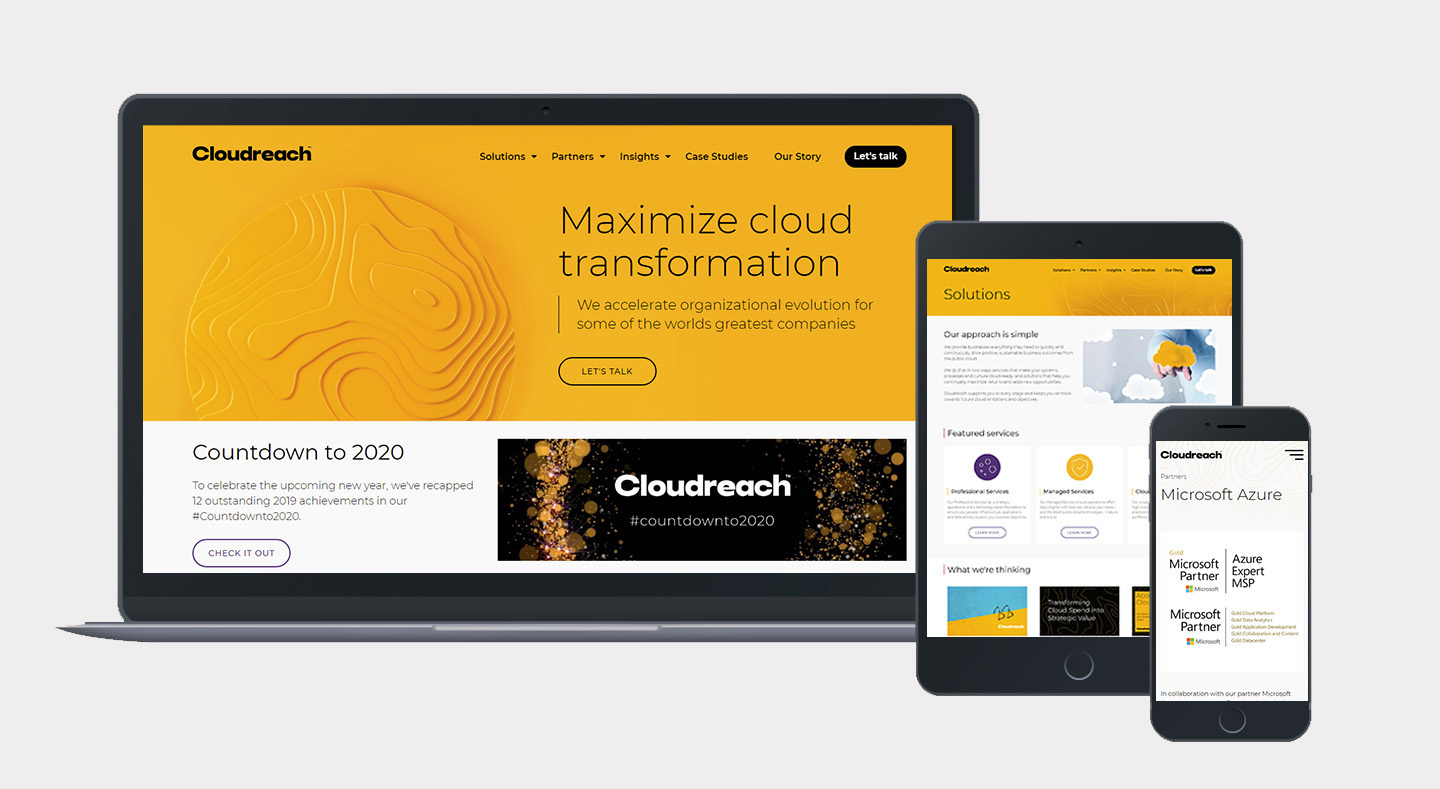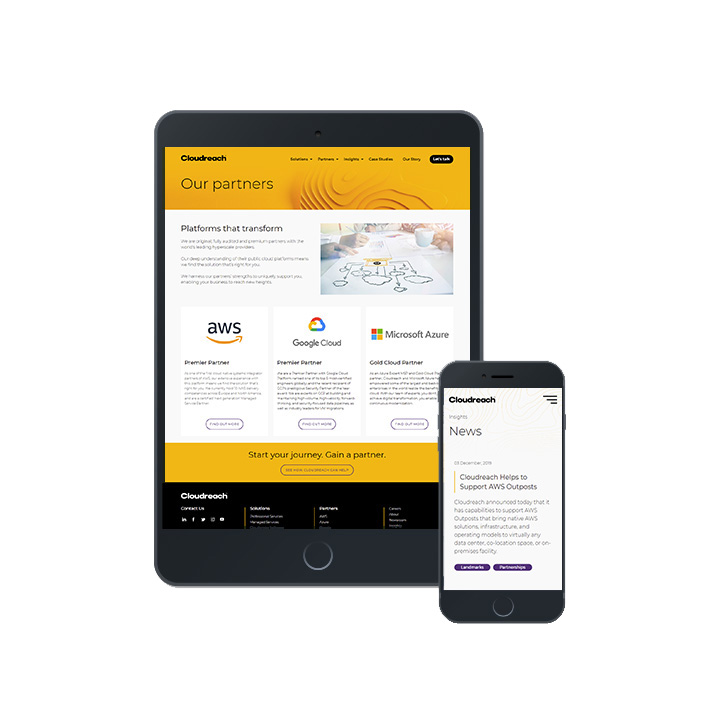 Key Features
Umbraco CMS version 8 (latest version)
Componentized website architecture – provides CMS users high flexibility
Single application – Cloudreach and Cloudamize are built under one CMS login for ease of access
Editable colour scheme – CMS users can manage brand styles across components and navigation
Multi-lingual – English, French and German language support
Integrated Forms – lead generation via Salesforce Pardot and Hubspot
Azure Cloud architecture – hosting and setup on Microsoft Azure
Ongoing SLA development support services
The Result
Bluegrass implemented Umbraco CMS as the content management solution to deliver an intuitive and flexible component-based website that allows complete control by the Cloudreach Marketing team. Team members can now build out pages and adjust colour schemes within the CMS, allowing them to spend more time creating content and less time on tedious administrative tasks and processes. The creation of a well-documented Umbraco v8 CMS User Guide further adds to making their site content management simpler and faster.
Mark Hawkins, Bluegrass Digital's Delivery Director, says they worked closely with design teams to ensure the website conforms to the latest standards. "The project followed an Agile approach which allowed for new features and changes to be introduced during the website development phase."
"Umbraco's flexibility together with its blank-sheet foundation made it the perfect framework for Cloudreach. It empowers the marketing team to create awesome content and take their website's performance to new heights," Hawkins adds. "With Umbraco's intuitive editing experience, marketers will find it a breeze to manage their content, no matter how complex the website.
The CMS platform we created was used to deliver www.cloudreach.com and www.cloudamize.com. We continue to provided managed services under our BAU service level agreement.