Project Brief
Monster Energy is one of the world's most well-known brands. An energy drink that was launched by Hansen Natural in 2002, Monster receives a large amount of recognition from its sponsorship of various sporting events, including motocross, Flag Football (Monster Energy Classic Flag Football Tournament in Greensboro, NC) car racing, BMX, snowboarding and skateboarding.
Monster Energy HQ is based in the UK, with teams in pretty much every major country around the world. Bluegrass Digital was tasked with building a new Marketing Platform for the group. The purpose of the marketing platform is for Monster headquarters to be able to source and distribute their products, clothing & merchandise, and promotional materials to their country managers around the world. Country managers use the marketing platform to 'purchase' what they need in order to ensure stock levels are topped up at all times. Umbraco CMS would be the chosen content management system.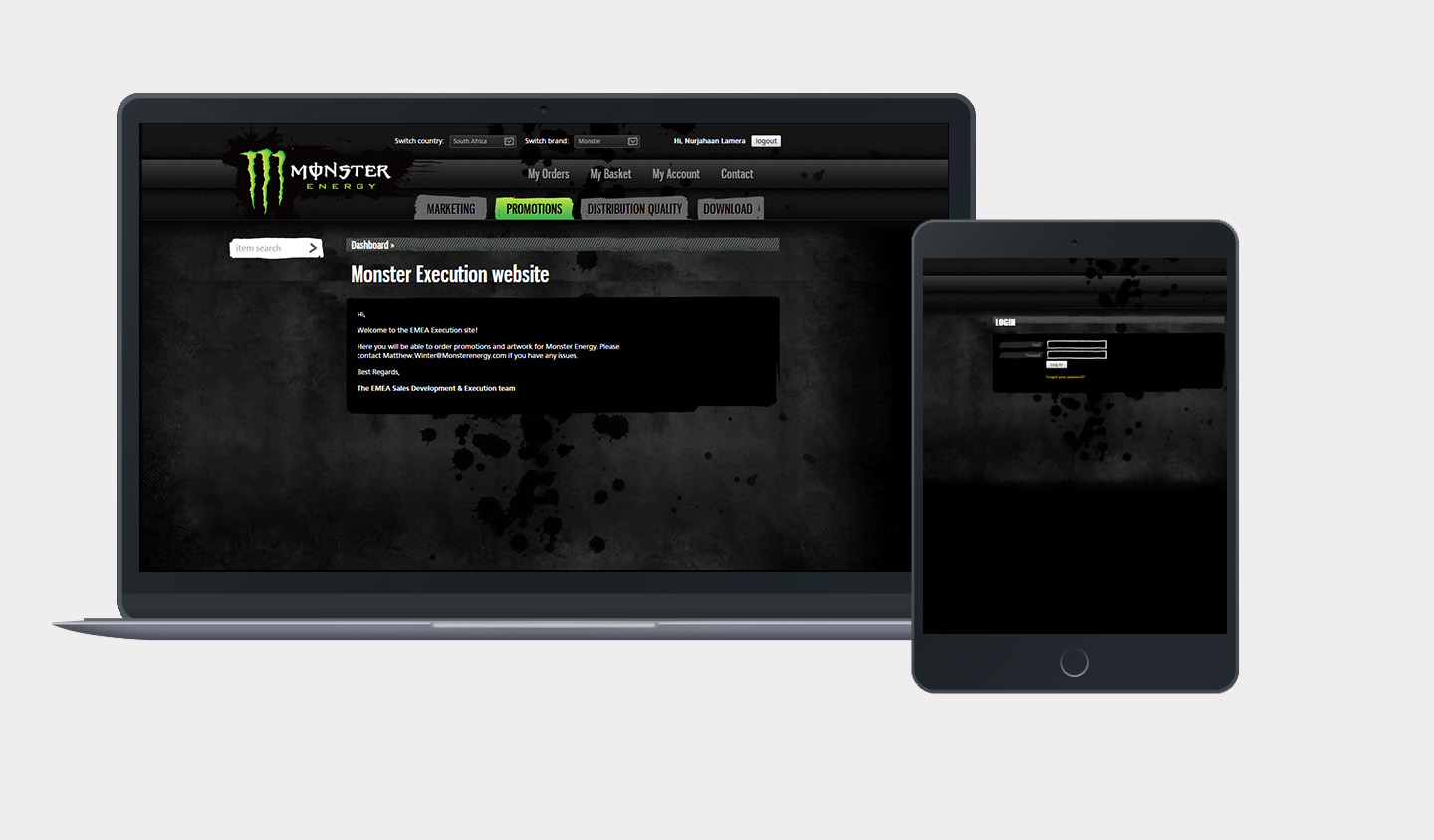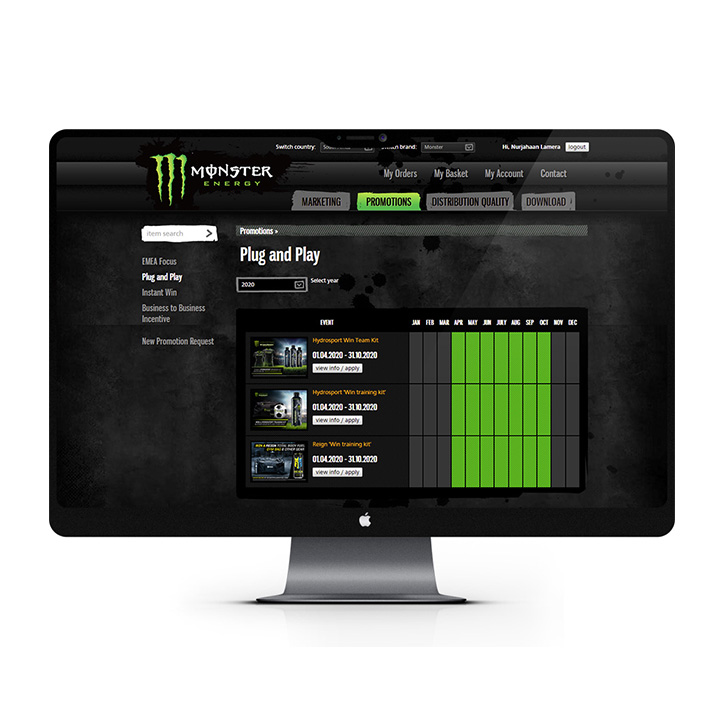 Key Features
Browser support (IE 7, 8, 9 / Google Chrome / Firefox / Safari 5)
Hosting on Tier 1 platform in the Docklands, London
Umbraco CMS configuration
W3C support (meet W3C Level A – Priority 1 guidelines)
Graceful degradation
The Result
Bluegrass analysed the previous Monster Energy marketing platform to understand how it worked. We then went through a UX and Wireframing process to ensure that all the new platform requirements and key user journeys were nailed air-tight. Following the UX process, we designed a funky new platform consistent with the Monster Energy brand guidelines and developed the backend CMS and admin suite reporting required.
Once logged in-country managers land on the dashboard, which provides a view of the latest 'quick launch' categories; group-wide marketing messages and any important notifications. The notifications functionality is a handy way for Monster HQ to target individual country managers with custom messages, which are displayed on the site the next time the target country manager logs into the website. Notifications can target a group of users or an individual user.
The website functions like a normal eCommerce website and country managers place orders for products to be delivered to their address location. Orders are done by browsing the website product categories and then adding product quantities to the basket. Multiple products can be added at the same time.
Umbraco CMS was chosen as it is an easy-to-use, award-winning CMS with e-commerce features and functionality.
(Note: This is not a public-facing website and authentication is required to access)