Project Brief
Coca-Cola Peninsula Beverages needed a new website that would showcase the latest product information in the SA market, and support all distributor stakeholders providing for latest information, promotions and events for their brands.  In addition, PenBev required an easy-to-use content management solution which would provide the tools for all key stakeholders to update website content.
It was important the website design should clearly reflect the brand identity of Coca-Cola and their respective products.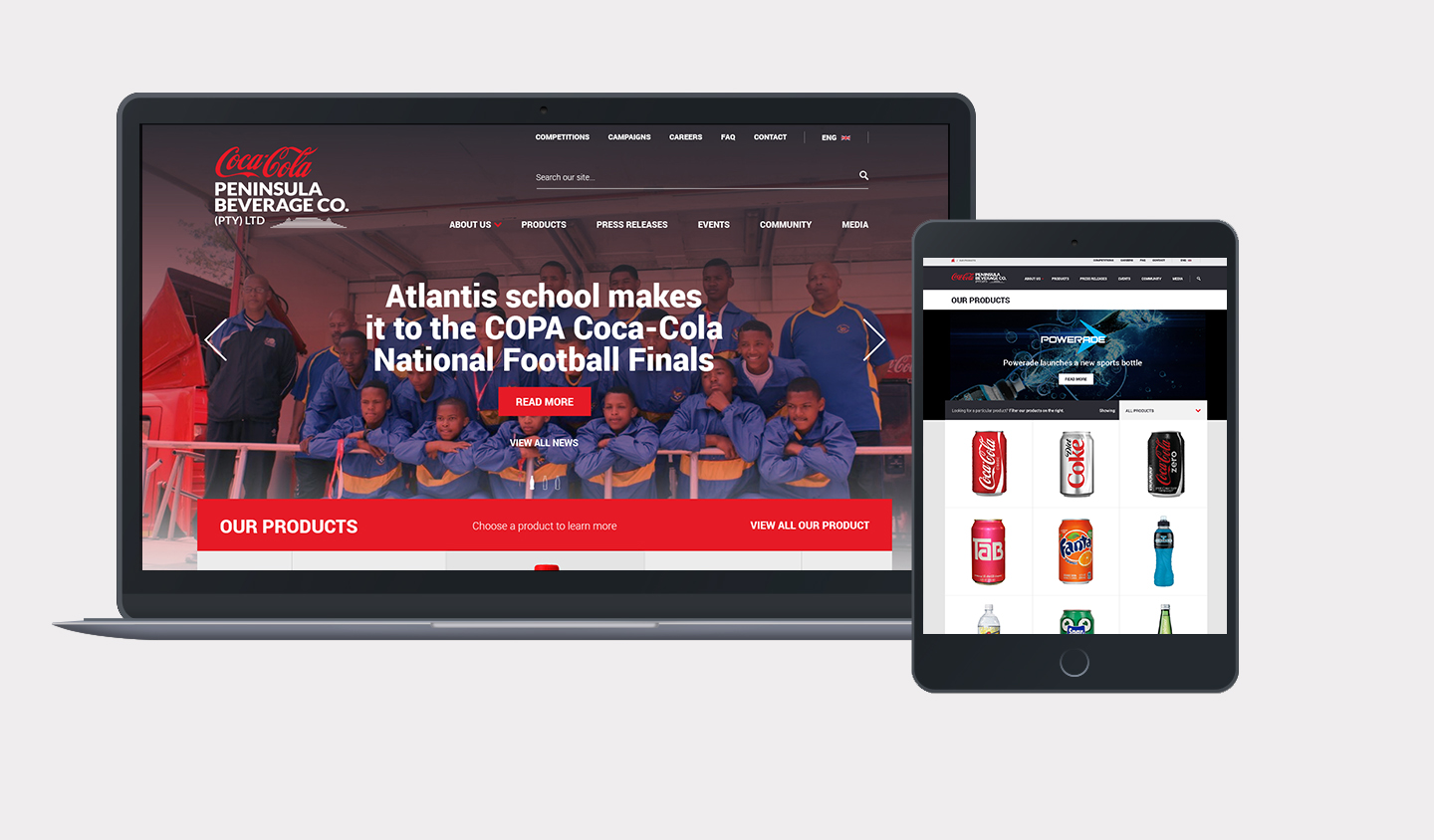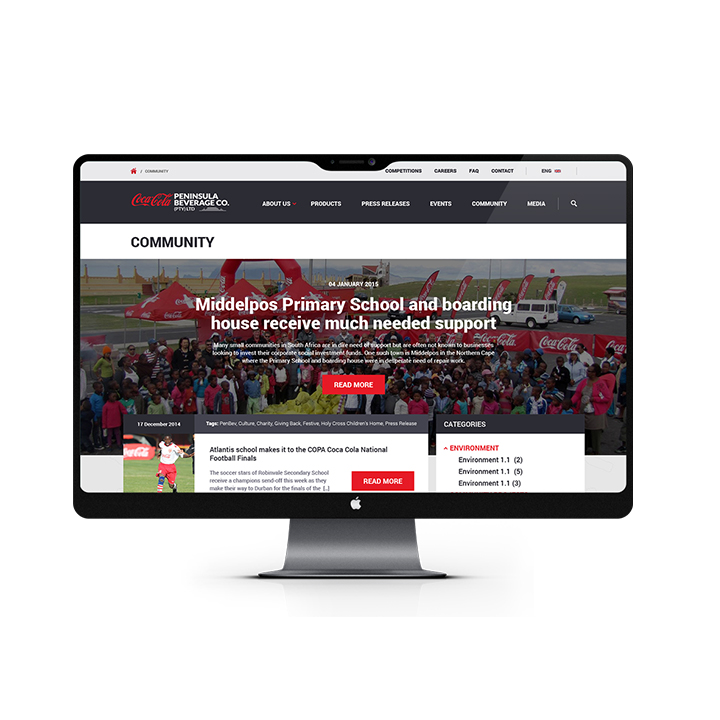 Key Features
Planning and technical strategy
Responsive UI design
Umbraco CMS implementation
News & Events for SEO purposes
Interactive Google Map to showcase multiple venues
Interactive History Timeline feature
Brand and product library
CMS training & ongoing support
The Result
An informative and easy to navigate website that showcases all the brands and products of Peninsula Beverages to customers, distributors and agencies. The Umbraco Content Management system allows PenBev and supporting agencies to easily update, manage and control their content on the site, giving them full ownership of their brand content at the click of a button. Umbraco CMS is easy to learn and use for content managers and provides flexibility to be customised for the client's individual requirements and not limited by specific frameworks.