Project Brief
CMS is an international law firm headquartered in London, England with dedicated law and tax experts in over 70 offices around Europe. They were looking to roll-out a new mobile application to employees with the objective to provide everyone with the key messages for each of their practices, sectors and regions.
CMS engaged with Bluegrass, a experienced mobile UX and engineering company to design and develop the new mobile platform which will support devices across iOS, Android and Windows.
The app user interface was designed using clean and simple User Interface (UI) principles, placing the user in control and ensuring comfortable user experience with the product. The UI design applied existing corporate identify and brand materials.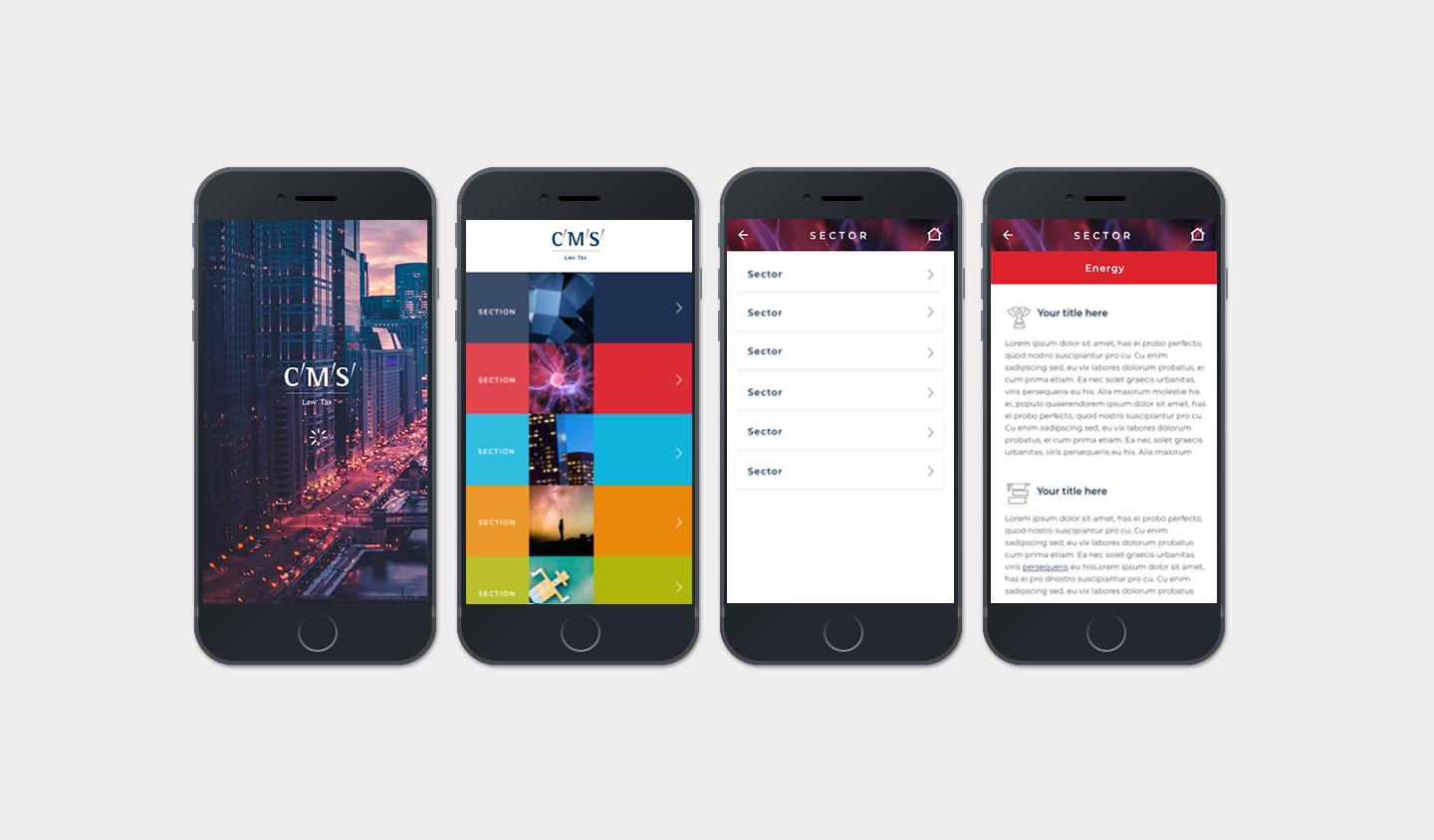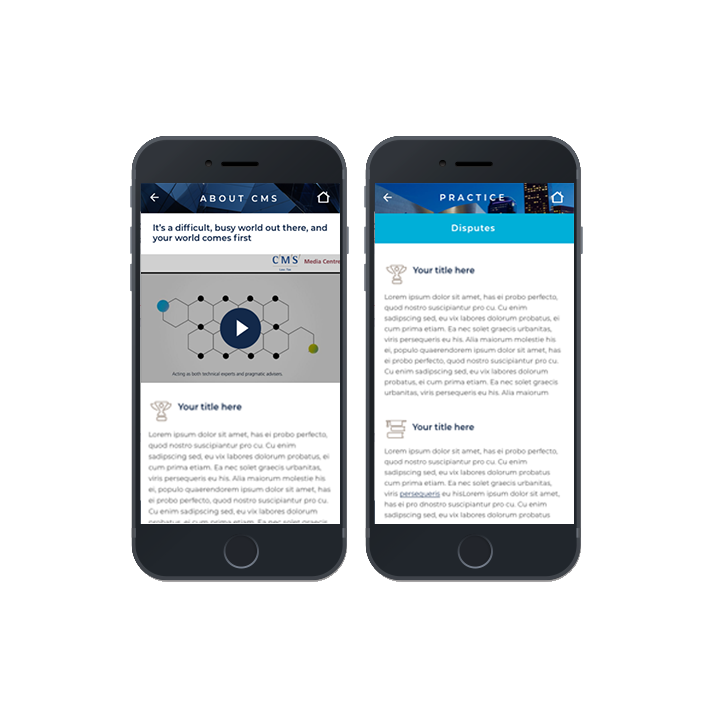 Key Features
Simple, clean UI and navigation principles
Xamarin mobile app development
Cross-platform to support iOS, Android & Windows devices
Firebase integration for notifications and app metrics
Integration with Restful APIs
Umbraco CMS for app content management
App deployment via Microsoft Intune
MS Azure services API and Umbraco
The Result
After completing our quality assurance processes, the app was deployed to Microsoft Intune, CMS's chosen app management and distribution software. The app was distributed and deployed to all devices across the company, supporting Windows, Android and iOS platforms.
The new mobile app was received positively by staff and has provided a number of benefits. Jenny Hallat says, "The app has been a huge success for CMS, with consistently excellent feedback on the functionality, design and content."
Bluegrass have provided a content management system and API using Umbraco enabling CMS to continue to manage their content on the mobile app.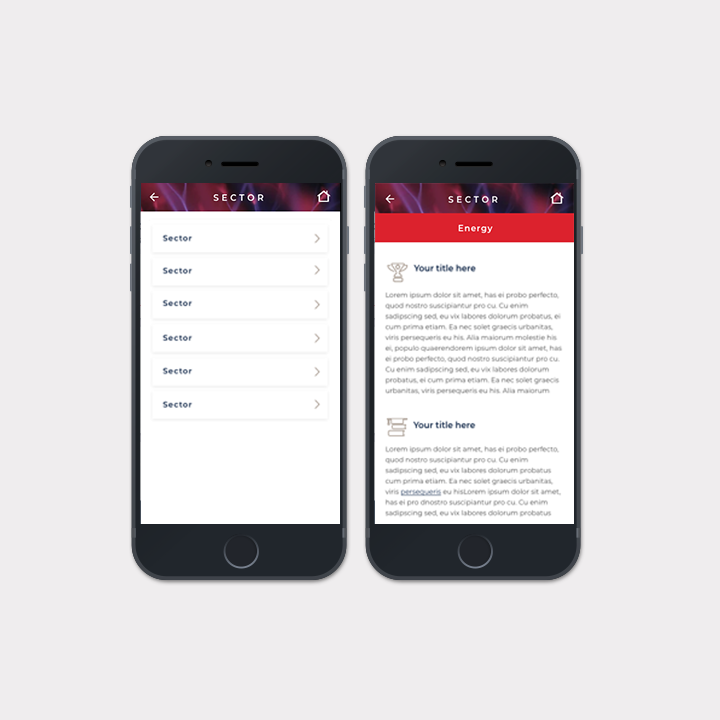 What our Client says
"Bluegrass just 'got it' and delivered an app that fit our requirements perfectly. The app has been a huge success for CMS, with consistently excellent feedback on the functionality, design and content."
"The project management and development team were excellent throughout – great regular communication, honest advice and extremely personable."
– Jenny Hallatt, Senior Brand Manager