Project Brief
Everything.Insure is a marketplace platform allowing customers to receive compare quotes from the leading insurers and instantly purchase online. This is a first of its kind as these leading insurers' products are not available to the public directly until now. The platform allows customers to have all their insurance products, from personal and business to professional indemnity and funeral, all in one place.
Everthing.Insure required a partner to provide additional software development support to their existing team through augmentation of .NET, Angular, Umbraco and Azure DevOps.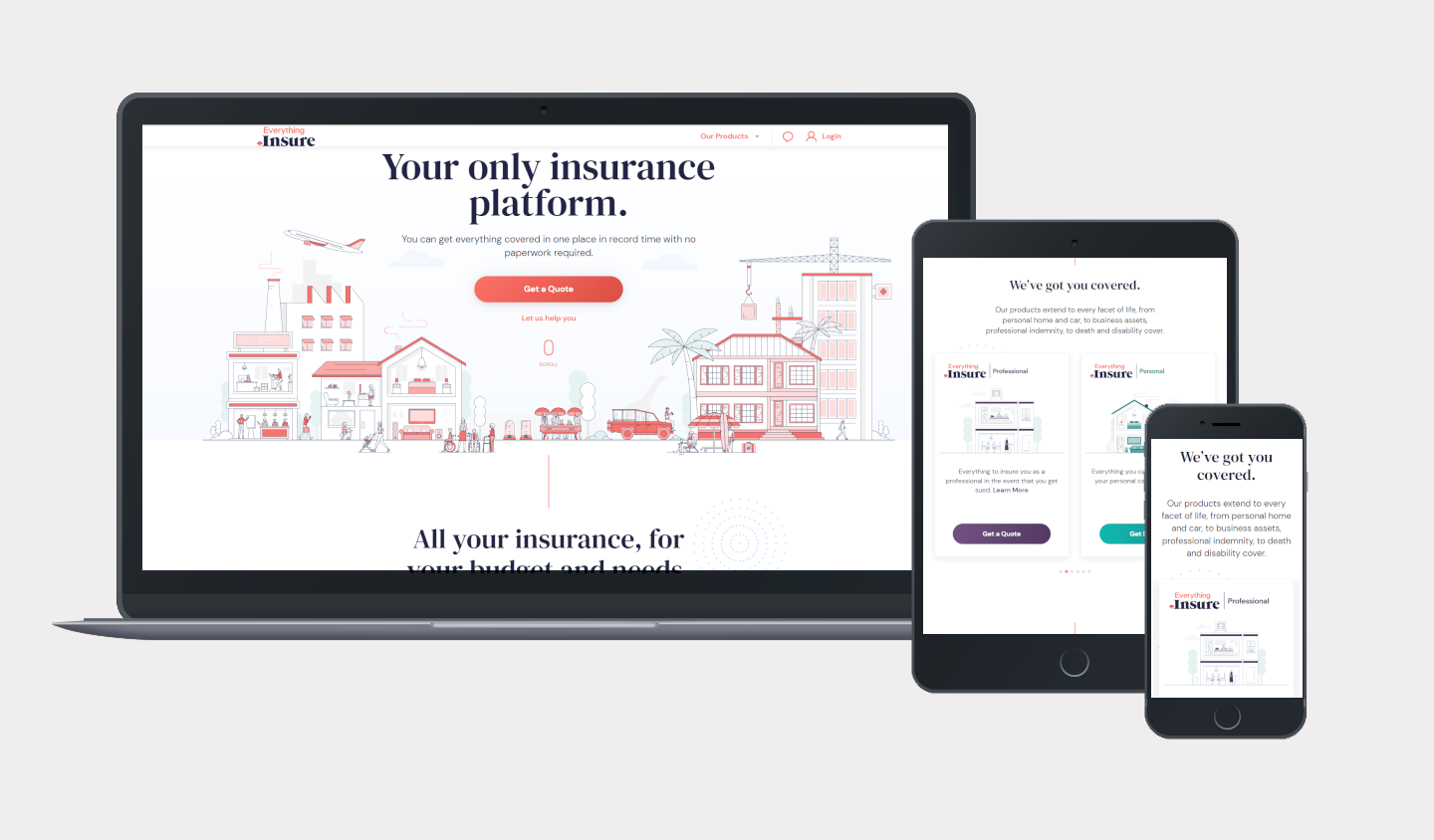 Key areas we supported
Umbraco CMS development
.Net development
Angular development
Azure DevOps consultancy
The Result
Bluegrass provided support in a number of ways through staff augmentation for delivery of .NET and Angular development along with support with Umbraco CMS development for their public website. We also supported their team with Azure DevOps consultancy in order for them to migrate and use the fully benefits of Microsoft Azure.
The result was the successful launch of the very first of it's kind insurance platform in South Africa.