Project Brief
Kenya Airways is the flagship airline of Kenya and one of the leading airlines in Africa. Kenya Airways wanted to redesign their website and upgrade the digital experience for customers to position themselves as an industry leader. The primary goal was to create a user-friendly digital platform that was equipped with the right tools and technology that would provide the foundation of driving the user experience, enabling personalisation and streamlining content management across the different digital channels.
Following a stringent RFP process, Bluegrass was selected to design and develop the new website. We applied a waterfall methodology providing for regular stakeholder sign-off of each stage of the project. We worked closely with the Kenya Airways team throughout the project using our project management methodology and collaboration tools that would ensure a successful delivery of the project objectives.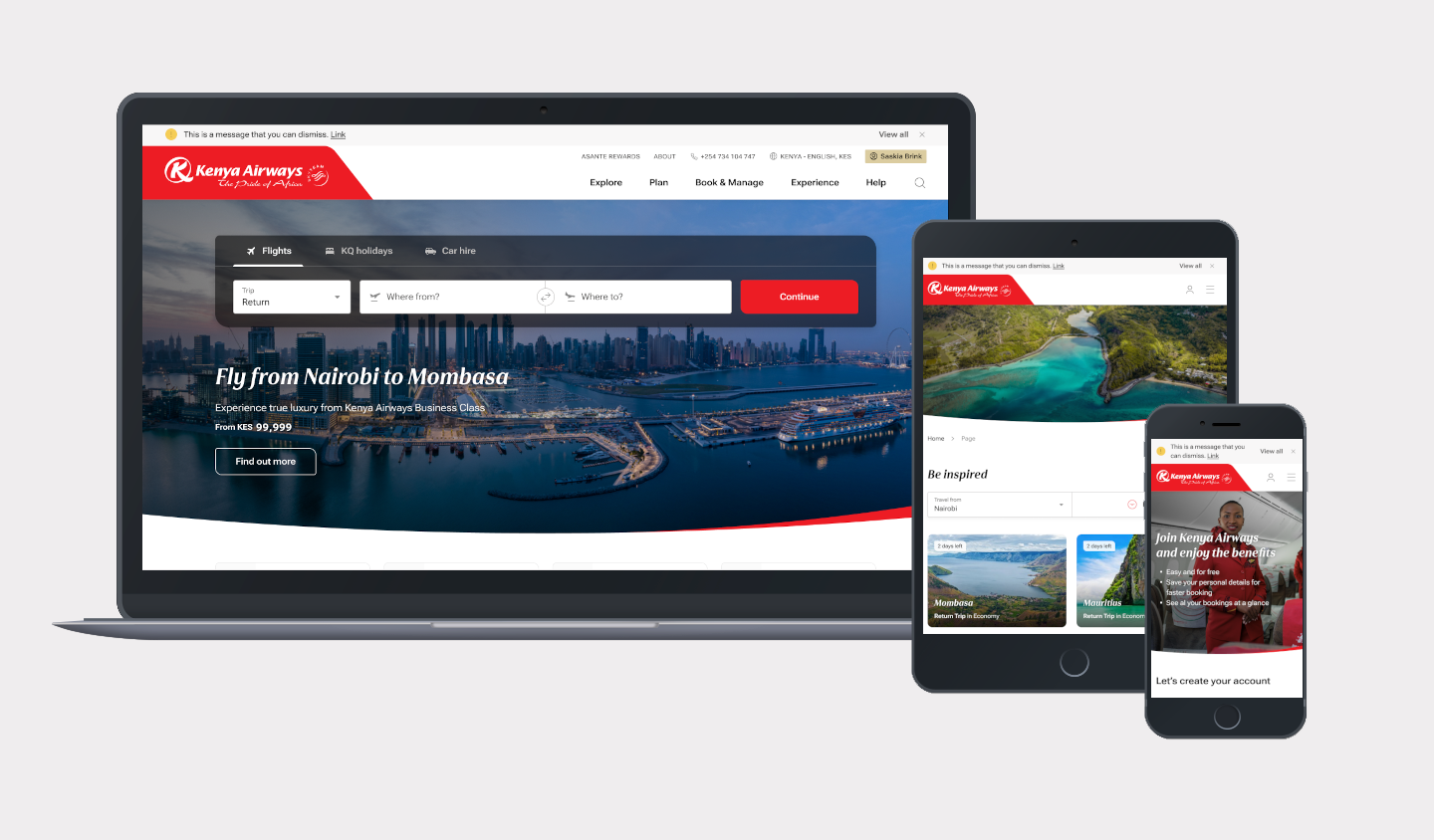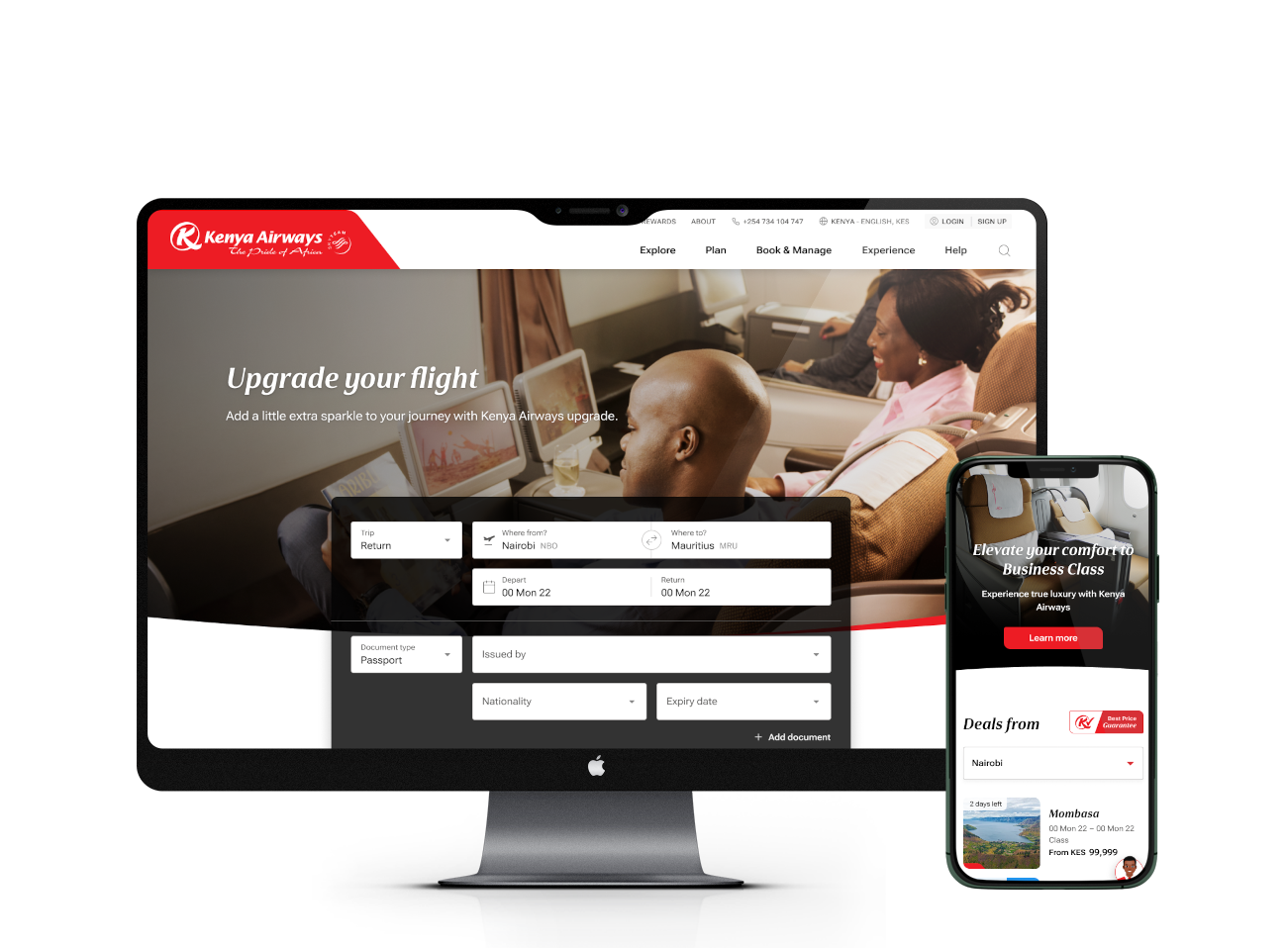 Key Features
Discovery workshops
UX & UI design
Optimizely CMS implementation
Amadeus Airline Platform integration
Google Maps integration
Online booking widgets
Destination and deals finder
Multi-country and language support
Powerful predictive search features
The Result
Following sign-off the UI designs and digital style guide, the website was implemented within 6 months. Over engineering team overcame many obstacles dealing with 3rd party services and integrations to deliver the new website. The website platform is powered by Optimizely's DXP Cloud service and we continue to provide ongoing support.
The initial feedback from customers has been overwhelmingly positive from the overall new interface, to website performance, new online booking features and an improved customer support experience. The website serves many countries and is powered by geo-location, multi-country and language features.
The new Optimizely platform also provides the Kenya Airways team with full content management control over the website as well as the ability to start driving personalisation and experimentation using Optimizely DXP's toolset which cover content management, orchestration and experimentation.