Project Brief
Neutrogena needed a touchscreen application, designed to enhance the  understanding of the Neutrogena brand for both healthcare professionals and consumers alike.  This cutting-edge app will provide a seamless and engaging experience, making it easier than ever to explore the Neutrogena brand and discover all it has to offer. Whether you're a healthcare professional or a consumer, this app is the perfect tool for gaining a deeper understanding of Neutrogena's products and mission.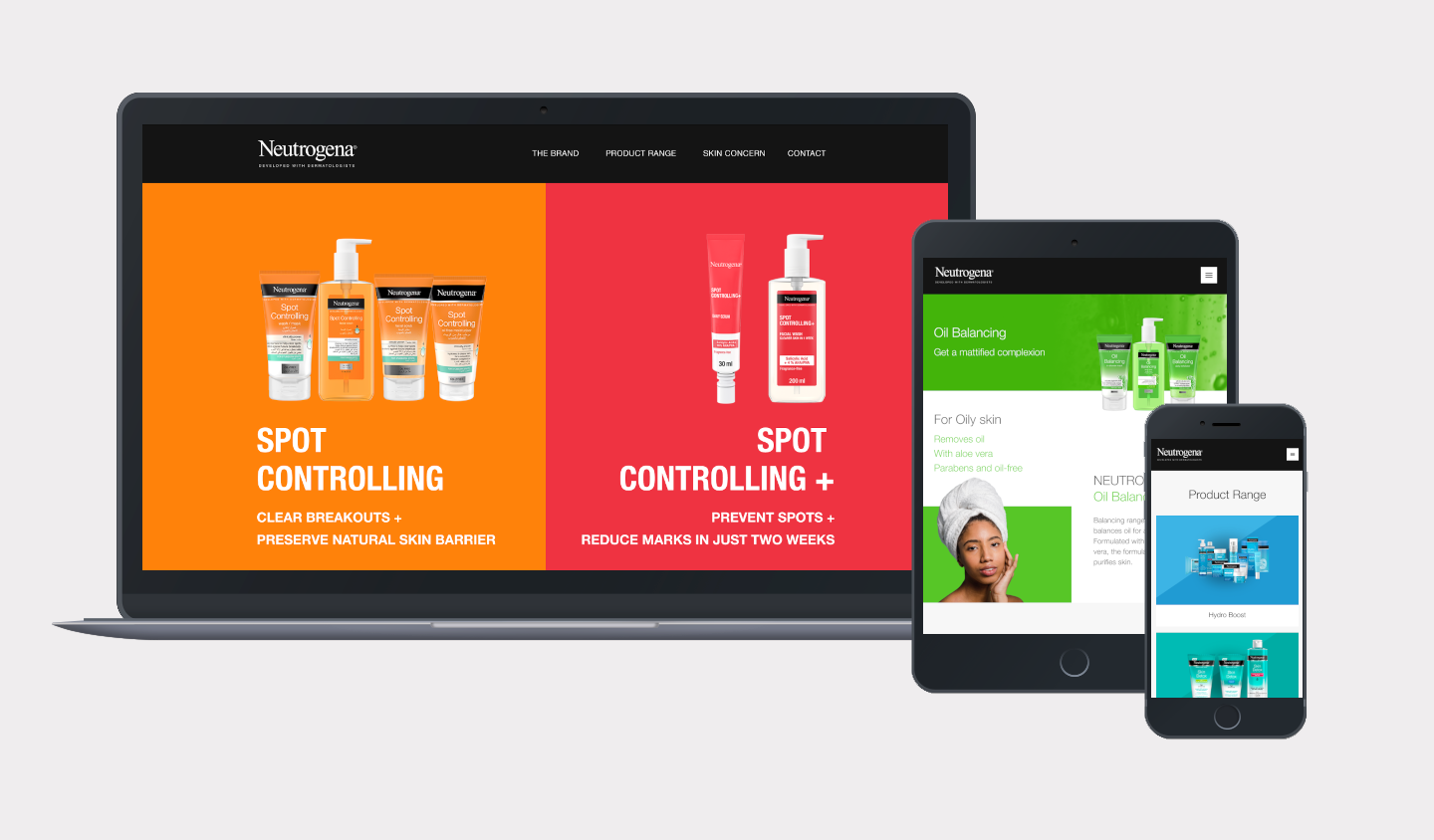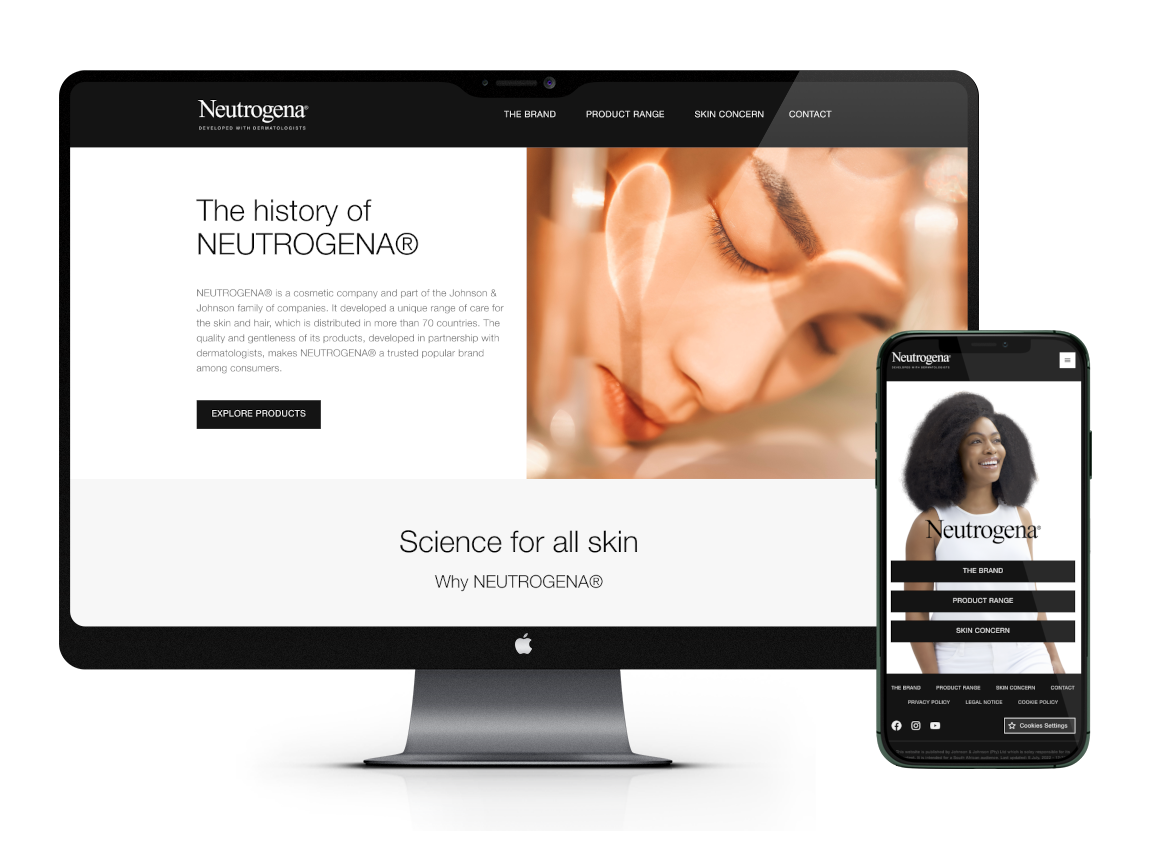 Key Features
Interactive layout design
Interactive touch screen navigation
HTML/CSS & JavaScript development
Showcasing all products along with information about the products
Onsite event set-up and support
The Result
The National Derm Congress project was a resounding success, delivering on all of the Neutrogena's requirements and exceeding their expectations.
The interactive touchscreen website was intuitive and easy to navigate, making it a pleasure for users to engage with. And to ensure that all visitors had the best experience possible, the website was adapted for desktop, tablet and mobile devices, providing a seamless and user-friendly interface that truly impressed Johnson & Johnson Neutrogena's client base with its fresh and modern look.