Project Brief
Clover is a leading and competitive branded consumer goods and products group operating in South Africa and other selected African countries. Clover approached Bluegrass to build a single platform to connect and inform the Clover workplace, from the remote field-workers to those working in Head Office. The objective was to enable Clover employees to engage with their employer and stay up to date on the latest news, marketing campaigns and efforts from the various Clover departments.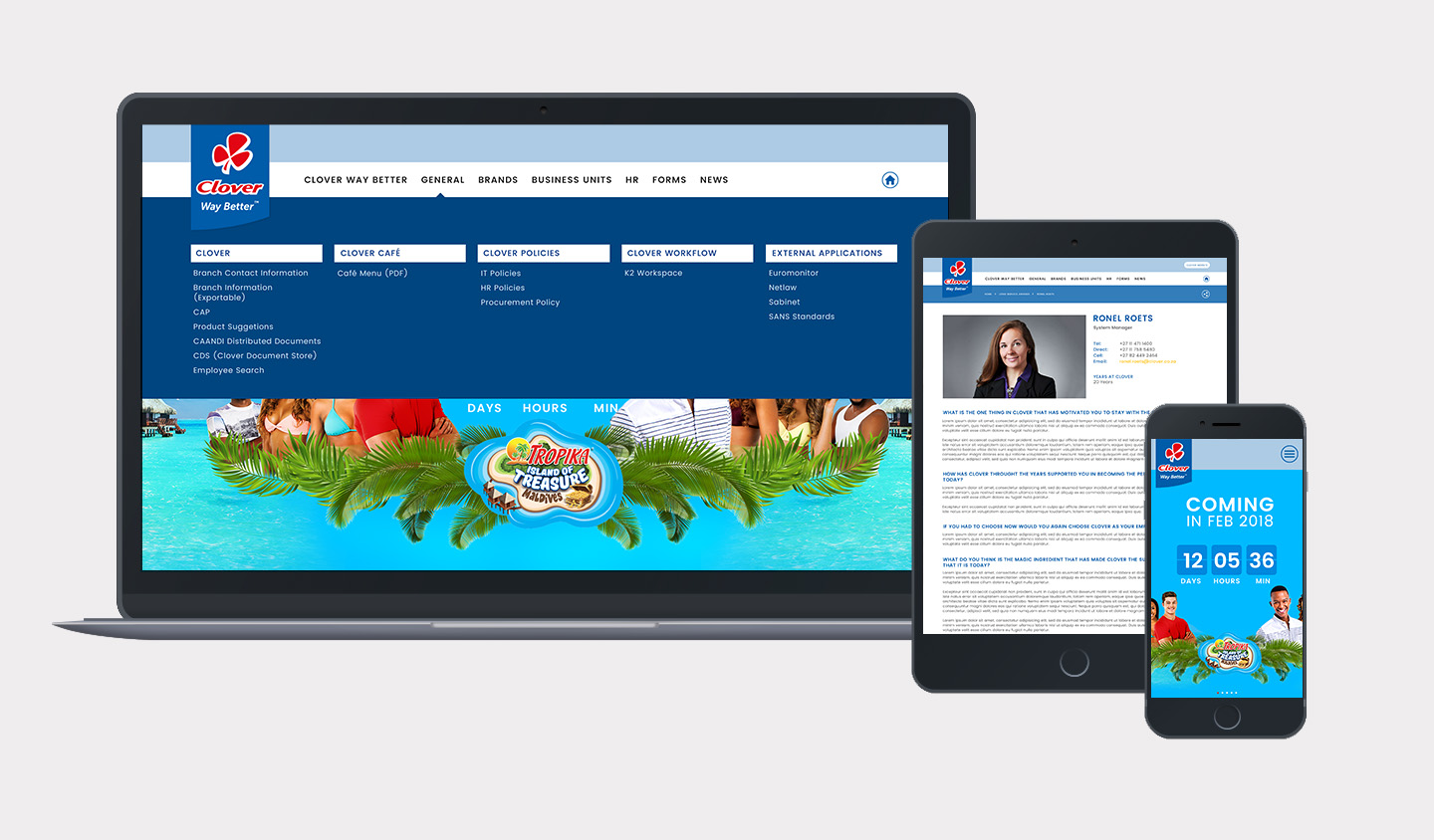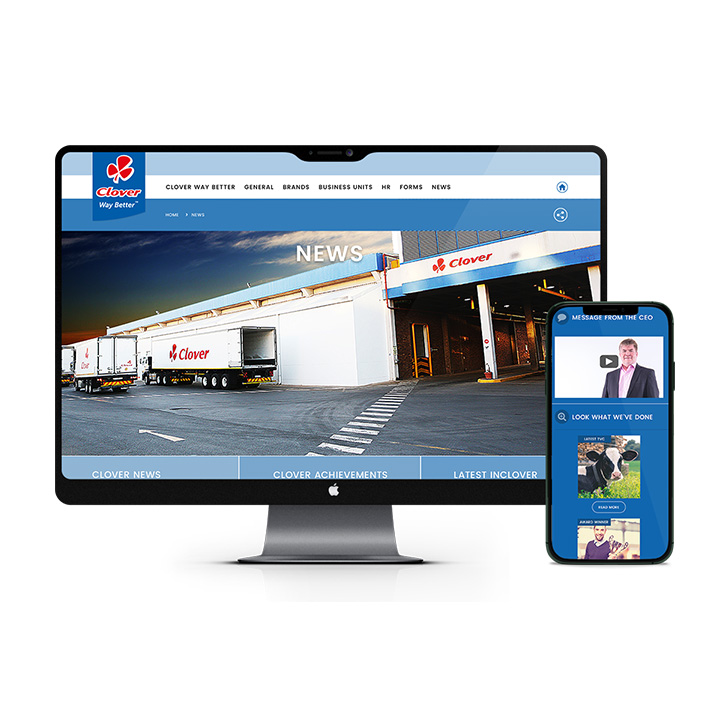 Key Features
Customised WordPress theme
Full content management with WordPress
Daily CRON job scheduled for birthdays and awards/ achievements
IP Whitelisting for Clover employees only
Deployment and hosting to Microsoft Azure
The Result
The result was a platform that provides organizational clarity and serves to reinforce the Clover brand and values across all departments and locations. The platform is updated daily with employee birthdays, celebrating each Clover team member on their birthday. The iClover intranet is a place where employee achievements and awards can be recognized with a special section allocation for the Clover Service Awards which names and celebrates the employees who have worked for Clover over a span of 10 – 25 years.
The benefits of an organisation like Clover having an intranet are endless. Intranet improves communication between employees and encourages knowledge-sharing between teams and departments. It also allows employees to access important information in one place. Organisations are able to store all company documents in a secure platform, making sure everyone has access to knowledge and can stay up to date.