Project Brief
As Drupal platform experts, Johnson & Johnson South Africa have tasked us with maintaining the content for the Johnson & Johnson brand websites in South Africa, Nigeria and Kenya. Included in our support is the design, UX planning and content management of the J&J brands on the global Johnson & Johnson Drupal platform to adhere to global brand guidelines and create an exciting and engaging experience for our consumers.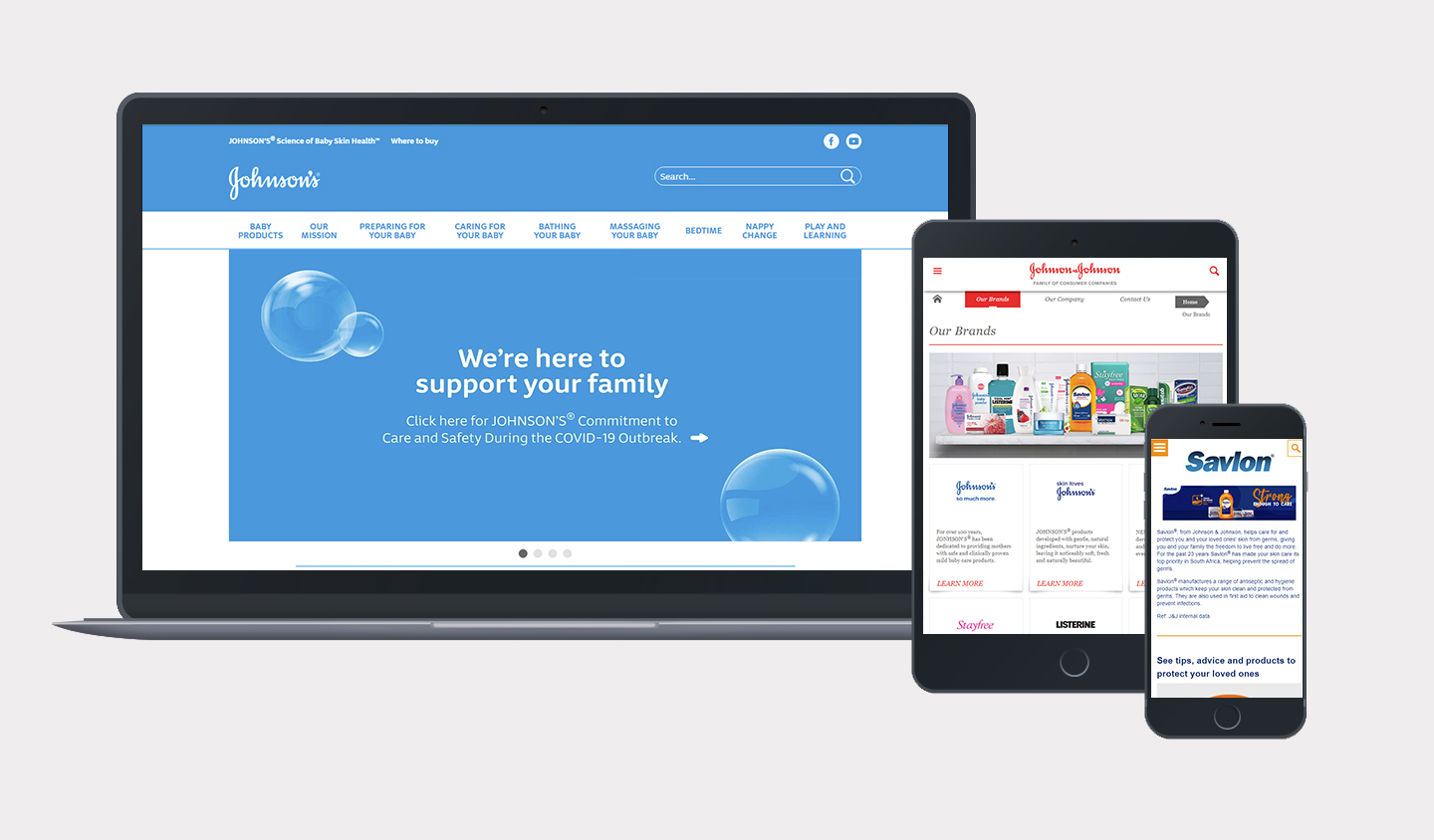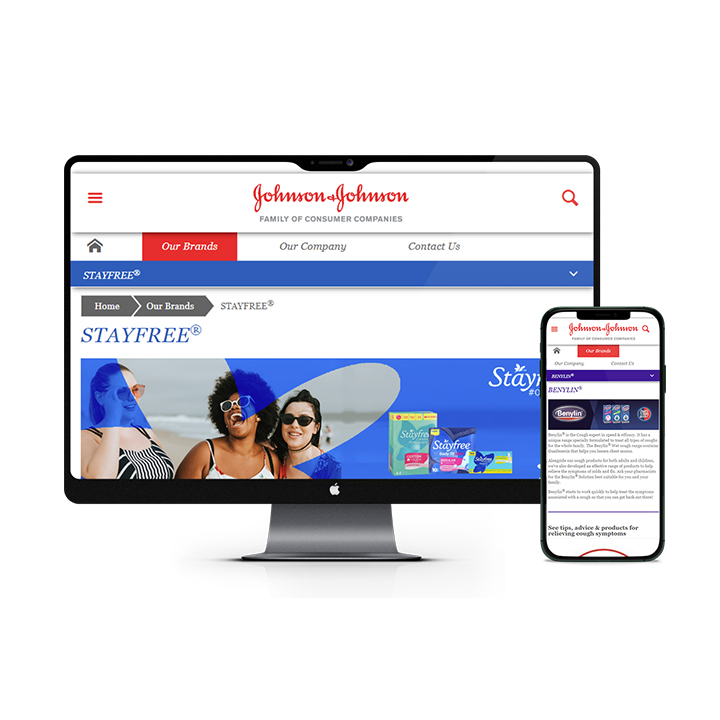 Services
UX planning and flow for customer journeys against the J&J consumer Drupal platform
Design of creation of website assets
Creation and population of pages within the Drupal CMS
Content management
Quality Assurance testing and proofreading
The Result
Creation of engaging online customer experience for the following J&J brands to improve the stickiness and time spent on site:
Together with the J&J brand team, we have streamlined the scheduling and deployment speed for new campaigns and content to go live on the site.
Our quick turnaround time enables flexibility for any content changes and give the J&J Team complete control of their content and campaign information.