Project Brief
Mazda, a leading automotive company, approached Bluegrass – an accredited Silver Optimizely Partner – to stabilise and elevate the performance of their Southern African market website, Mazda.co.za.
The goal was to optimize and improve the performance of the website by implementing best practices in architecture and development, and to empower the Mazda marketing team to have more control over their website's content through the Optimizely Content Management System (CMS).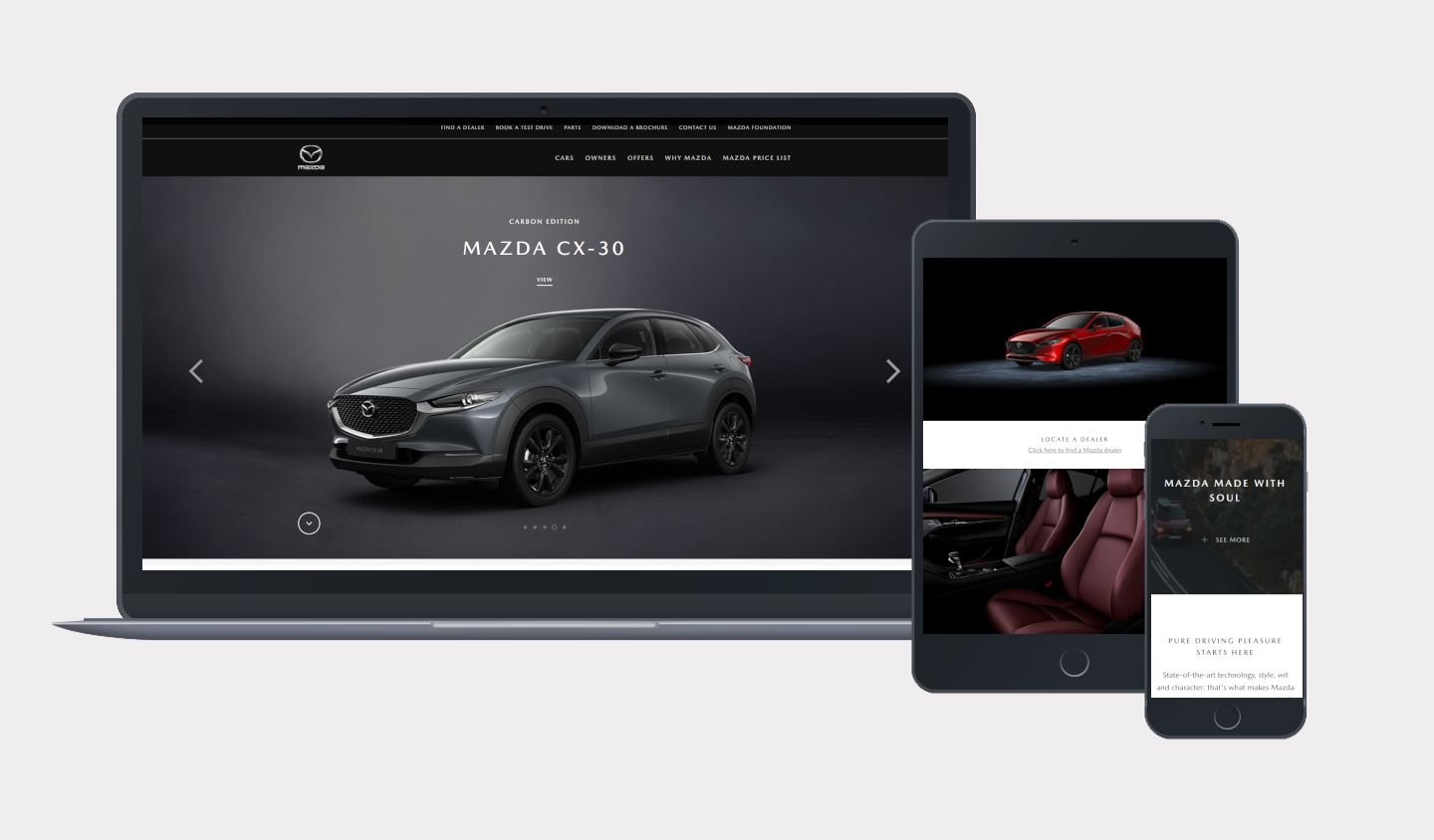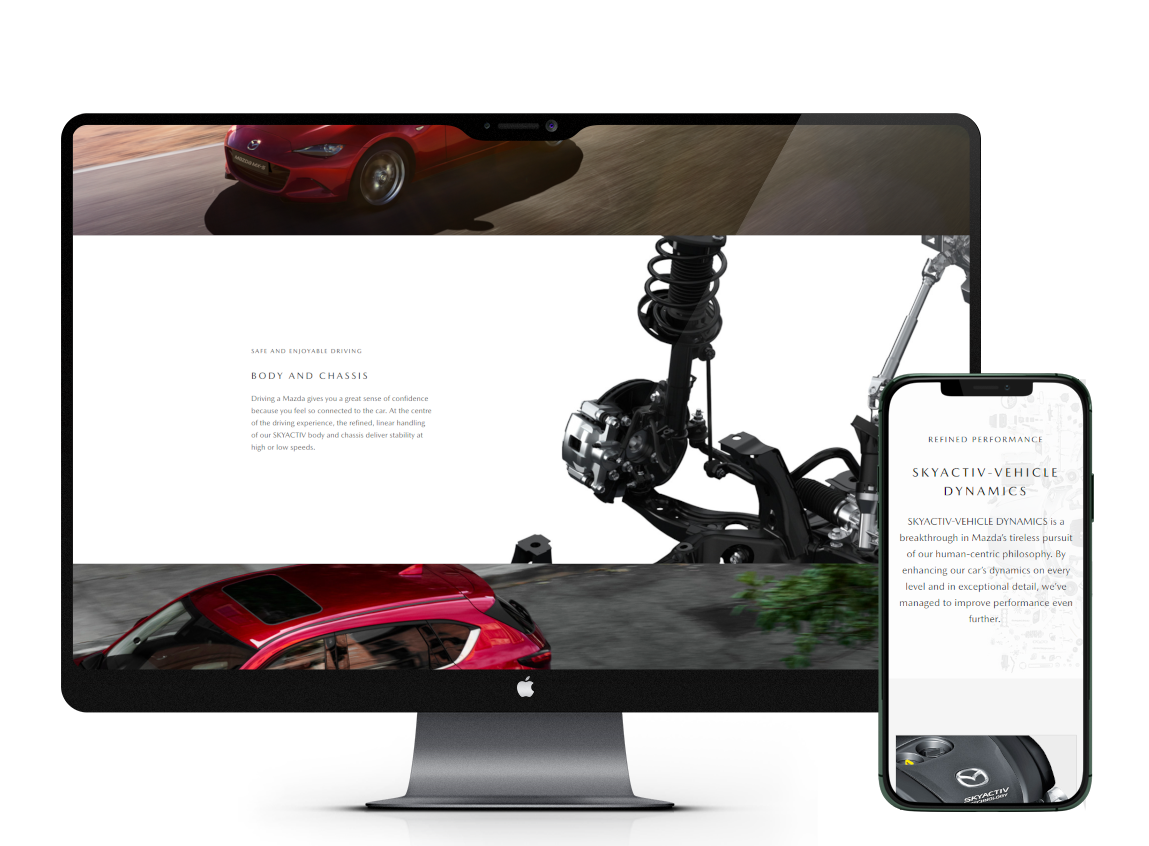 Key Features
Bluegrass as a Silver Optimizely Partner was tasked with:
UX and design improvements across templates to provide more consistency to the user experience
Auditing the current site structure and CMS with the goal of identifying possible improvements for website performance and architecture
Upgrading the site to the latest stable versions and packages of Optimizely
Implementing Optimizely Search & Navigation (Previously FIND)
Migrating the site from onsite infrastructure to Azure Cloud services
The Result
This collaboration with Bluegrass provided Mazda with a performant website and allowed Mazda to enhance their online presence and provide a seamless experience for their customers.
Not only did it enhance the functionality of the CMS and make it easier for the Mazda team to update their website, but it greatly improved the speed and performance of the website for end users.
Additionally, Mazda took a proactive step towards reducing risk and streamlining disaster management by transitioning their website to the cloud for better management and performance. One of the key benefits was the increased security and reduced risk achieved by implementing Azure Firewall and cloud-based services.
Furthermore, the process of implementing a best practice Optimizely setup will not only improve future maintenance but also lower the risk for any potential issues.