Project Brief
CHEFS Foodhall is a new 400-seater food concept store based in Cavendish Square shopping mall in Cape Town. With 11 kitchens, the modern foodhall will offer consumers a new dining experience, with inviting social settings and well-priced, creative food.
At the heart of the experience, consumers will handle everything themselves through an innovative mobile app. CHEFS invited Bluegrass to design and craft the mobile app given our experience in the food and dining ecommerce space. The new mobile app will provide for a self-service experience from accessing menus, ordering, wallets, payments as well as order notifications to alert customers their food is ready at the relevant kitchen. The app supports both in-store dining and takeaways.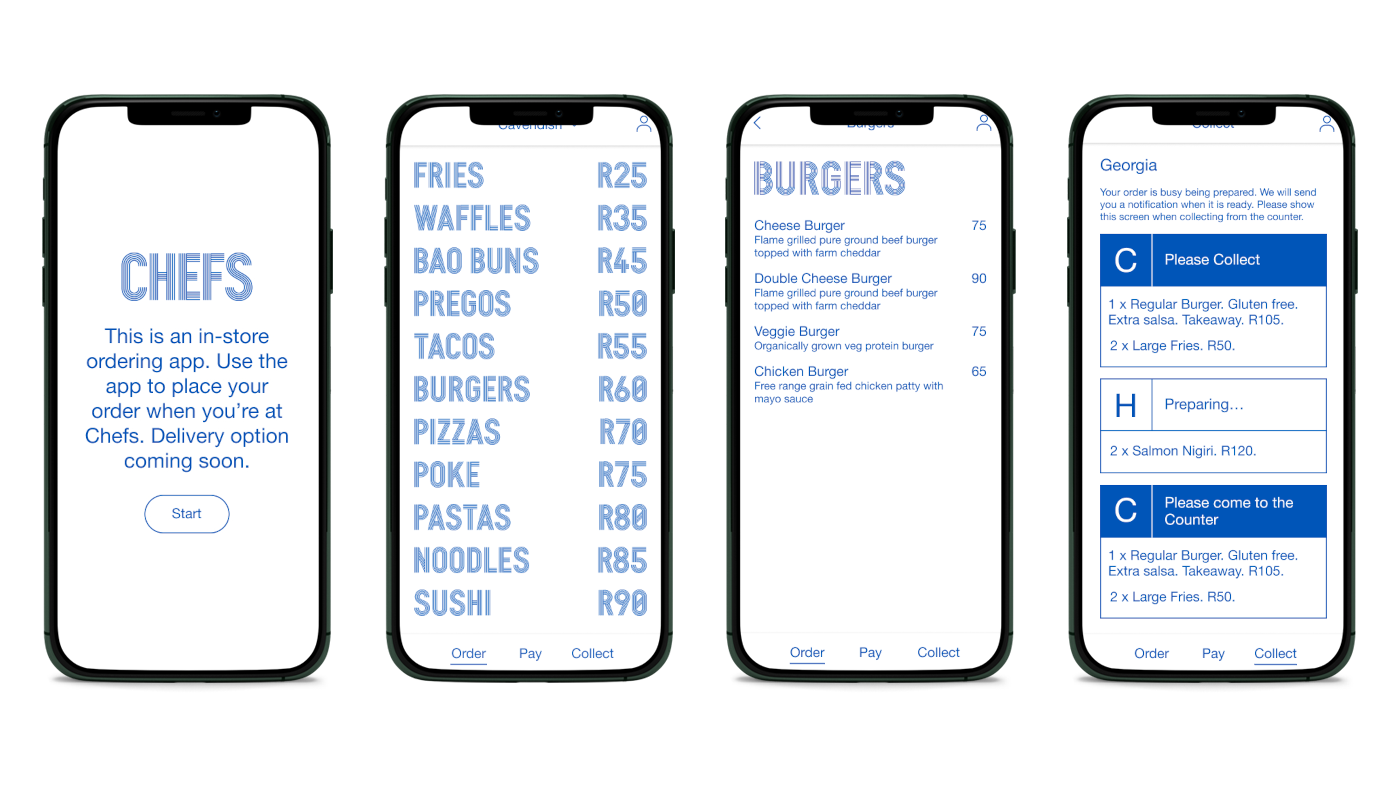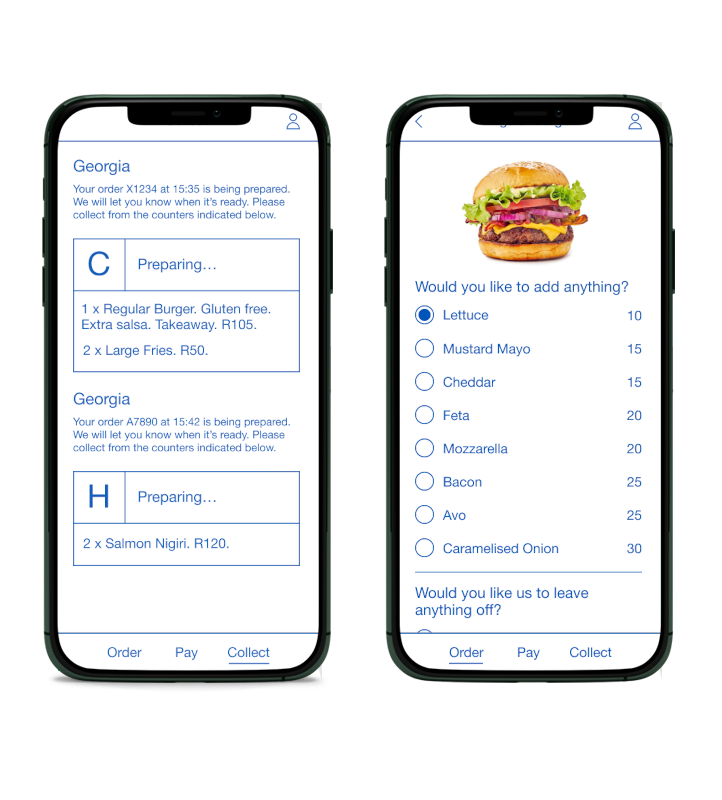 Key Features
iOS, Android and Harmony OS
React Native App Development
Microservices application architecture
API Services Integration
Deliverect integration with Lightspeed, Peach and QSR
CosmosDB
The Result
A successful launch has driven a mobile app only dining experience, the first of its kind in Africa – Eat Out Dining 2.0!  Once downloaded, customers can quickly create their wallet, browse menus, create an order and watch progress across the different kitchens along with notifications to alert you when you order is ready for collection. Fast, efficient, self-help dining.
The app and technology continues to change and evolve as the business refines their new concept store with the aim to incorporate more features for customers along with Uber Eats and other delivery services. The  food hall's sophisticated technology and economies of scale will help to keep prices affordable as the business scales out.
The mobile app is now available for download on Google Play, Apple and Huawei stores.