Augment your team with our talented specialists in software development
Whether you need developers to join your in-house team to meet deadlines and speed up your project, or you are looking for a specialist in a chosen field to share their knowledge, we can provide a highly flexible team of professionals that work exclusively for you. By adding the skills sets needed in your existing team, you will be able to deliver your high-quality project on time and within budget.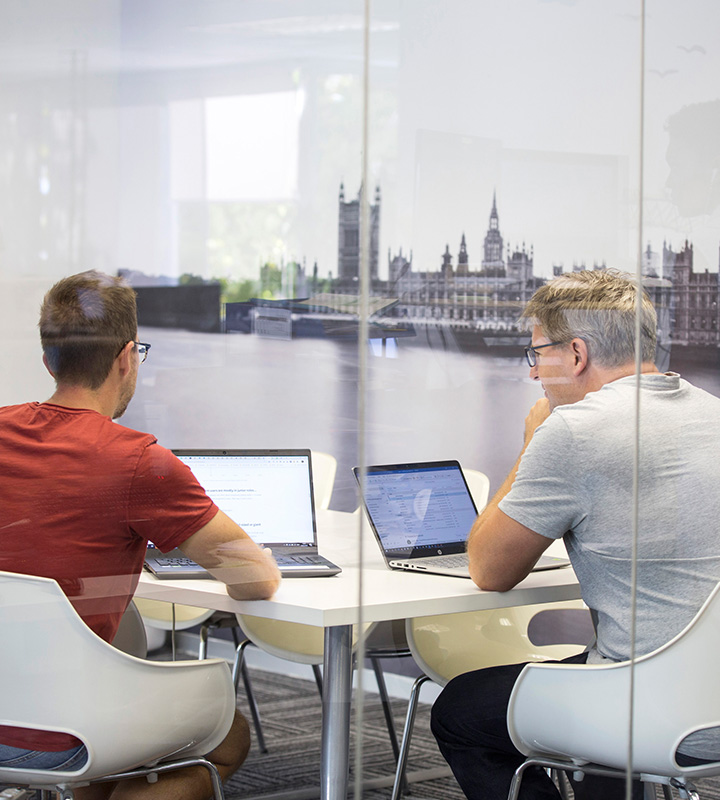 Our expertise
No matter the industry you are in, our team has the experience and well-established technology stack in order to take your project to the next level. Our clients can put their focus on their business, while our team of experts takes the responsibility of software development, project management, quality assurance and value delivery.
Our experts will analyse your product, advise and evaluate based on defined and measurable metrics. This is to ensure that our team picks up any issues and challenges that may occur during the development cycle and we can act quickly to rectify them.
Talent
For over 20 years, Bluegrass has strived towards delivering the best software solutions to our clients. Our team is able to deliver systems that produce an intuitive and responsive User Interface. We are experts in many of the latest software models and technology stacks, and have experience in all major industries, from e-commerce to health care. View our technology stack here.
Whether you are looking for an extension to your team, end-to-end development, or consulting and expertise, we have you covered. Get in touch today to find out more.
Get in touch