Project Brief
Allan Gray required a new, engaging and dynamic online presence that would create a rich user experience with easy access to information and resources, driving increased user interaction and attracting new customers.
One important objective was the selection of a new CMS platform that met both the marketing and IT requirements. Following a vendor review process, the ASP.net platform Optimizely was selected as the CMS platform and Bluegrass Digital as the implementation partner.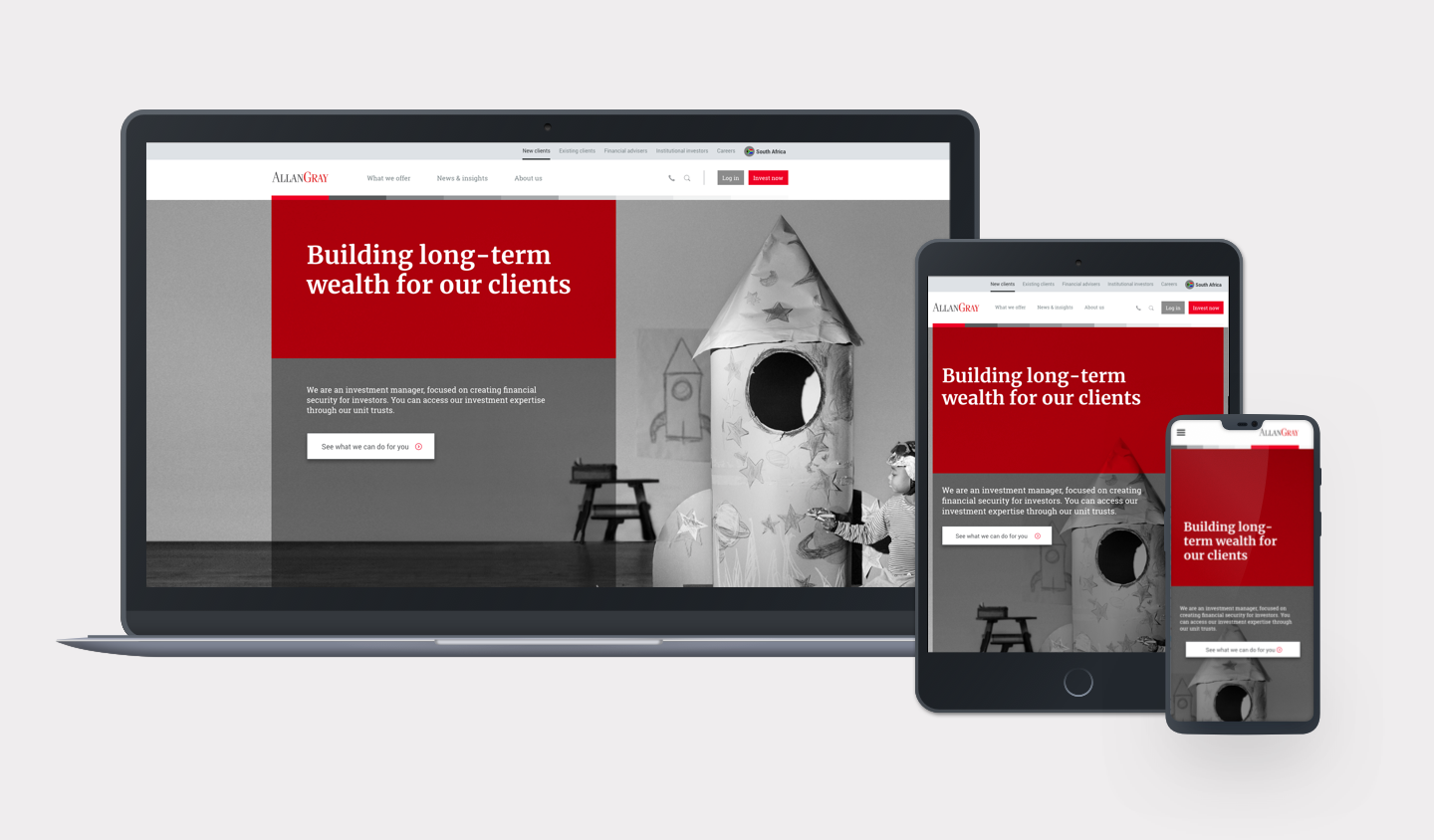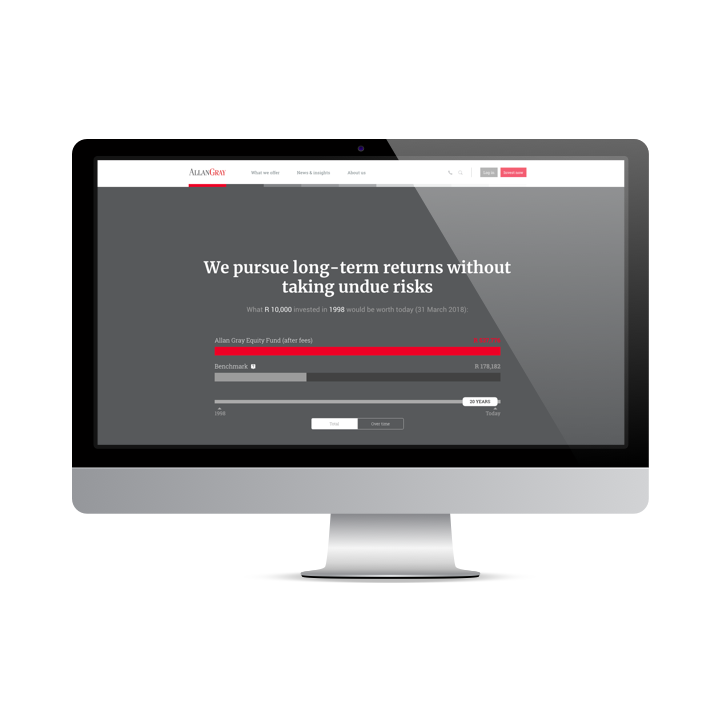 An Agile Approach
The Bluegrass team collaborated with marketing and IT teams using an Agile approach to deliver the new website. Working through a number of SPRINT cycles, the teams collaborated on website prototyping, design, development, integration, QA and deployments.
As part of the implementation process, it was important that we delivered against Allan Gray's stringent security and development standards.
The Result
A beautiful investment manager website that creates a personalised customer experience for new clients, existing clients, financial advisors and institutional investors, supporting localised country-based content can be managed carefully and intuitively within Episerver.
Key deliverables in the project included:
HTML5/CSS3/SCSS responsive templates

Optimizely 8 implementation

Optimizely FIND for reach search functionality

Localisation for multi-country based content

API integration for fund price information

Sharepoint integration for Fund Factsheets

Interative rich media content

Investment calculators