Silver Opimizely Solution Partner
As an Optimizely partner, Bluegrass Digital enhances and extends solutions on Optimizely's secure and scalable platform. Through the Optimizely Partner Success Program, Optmizely and its partners are able to fulfill key market objectives, expand customer reach, drive new business and establish a competitive advantage for their joint customers.
To shorten time to market and minimise project risks and training costs, Optimizely provides a roadmap to success for its partners through sales enablement, education, co-marketing opportunities and field engagement. Today, the Optimizely Digital Experience Cloud™ is delivered through an extensive network of over 880 partner organisations in more than 40 countries.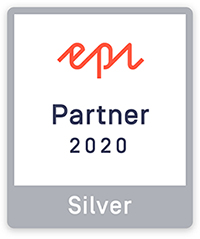 Why use Optimizely?
Easily manage content and marketing campaigns in one screen
Combine your commerce and content with drag and drop CMS solutions
Personalise user content based on user persona's and advanced AI
Optimizely's cloud service keeps you secure, agile and fully compliant
Easily integrate with external systems using the Optimizely Service API, a REST-based API that helps you connect systems faster
What our Client says
"They have the knowledge and experience to fix any issue."
– Coronation
View Our Optimizely Case Studies: