Project Brief
As Technical Solutions partner to Clover Corporate, Bluegrass collaborated along with Clover and their marketing agency to create an engaging, energetic and informative brand website for Clover Tropika. Keeping with the Clover security practices and standards, the objective of the site was to showcase the Tropika Island of Treasure campaign assets as well as provide users with easy access to the wide range of products and their respective nutritional breakdown.
A key part of the brand site was to implement a safe and secure platform for users to share their Tropika Island of Treasure (TIOT9) competition entries and to be vetted for their eligibility for joining celebrities on the Reality Series on SABC3.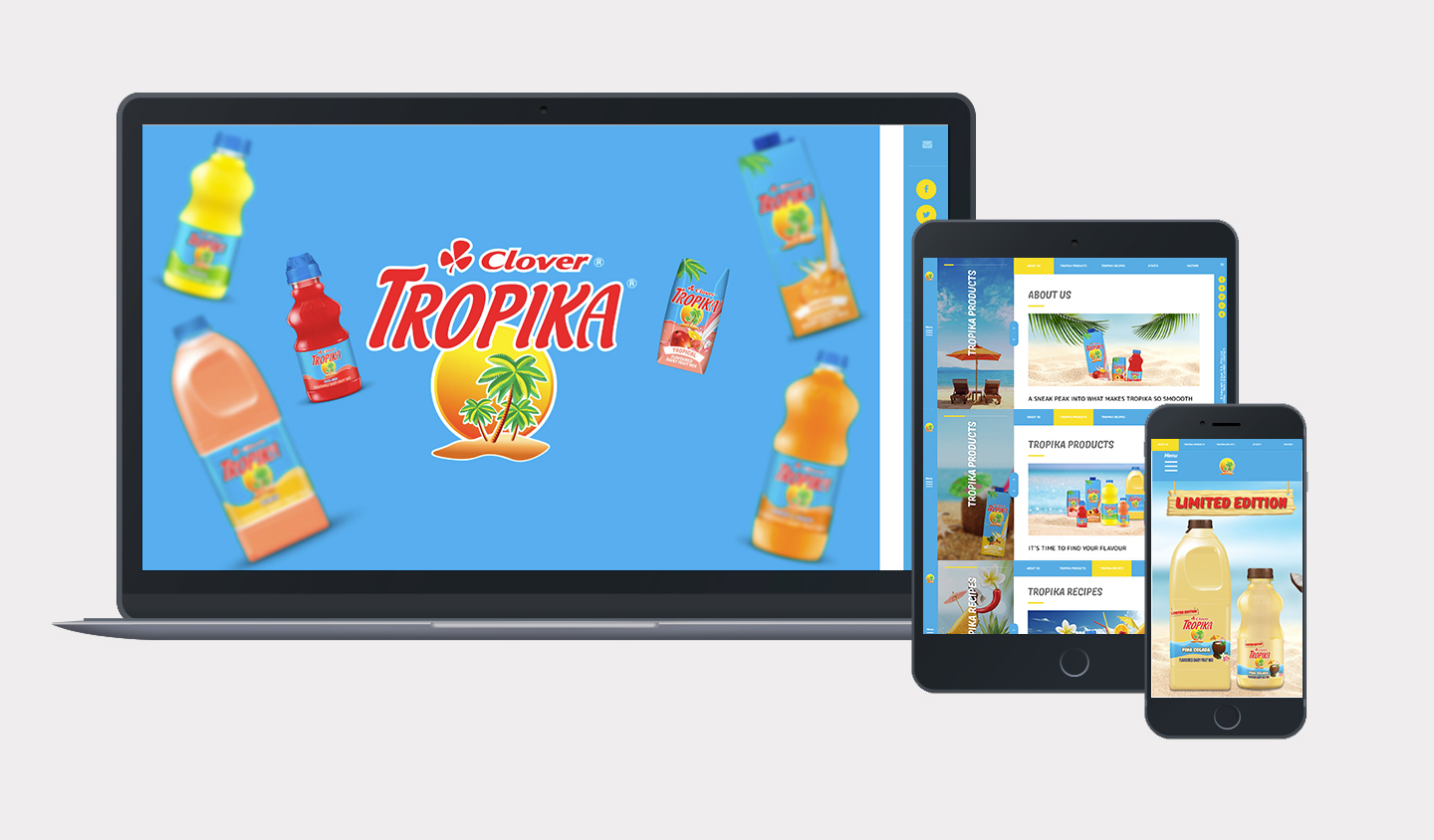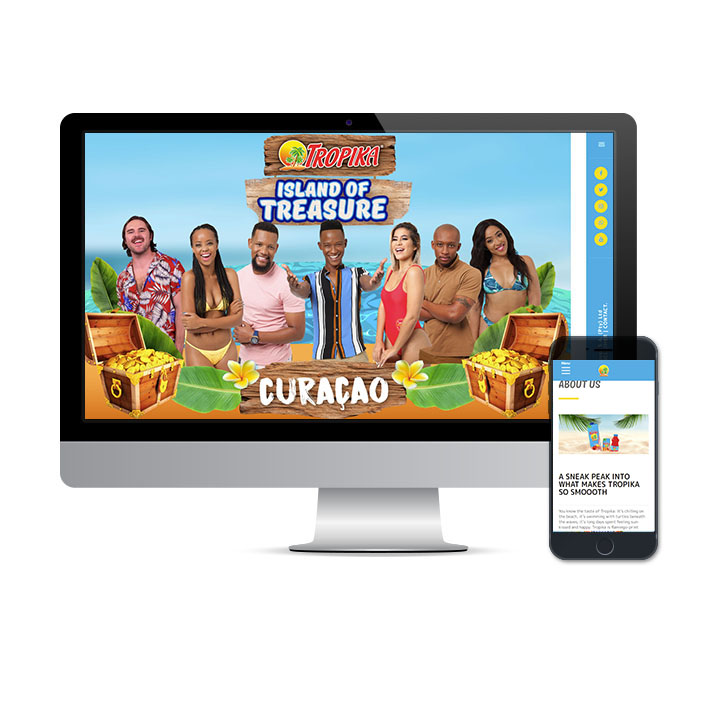 Key Features
Customized WordPress theme
Full content management with WordPress
Secure online entry portal with video submission
Recipe and product catalogue
Past TIOT episode catalogue
Social media sharing options
Deployment and hosting to Microsoft Azure
The Result
An exciting and visually pleasing Brand website that serves customers with brand, product and campaign information. The integration of the Clover secure online entries portal allowed users to easily enter their submissions as well as share to social media.
The website provides a full content management suite with a number of templates and page components available for Clover Tropika to add new campaigns as well as continually manage their site content.