Project Brief
Global wellness genetics company DNAFit required a new mobile app to help clients optimise their health. The objective for the new app was to allow clients to unlock their genetic profile and help them personalise their lifestyle choices. In order to meet these requirements the app would need to allow users to login securely to access their DNA data as well as personalised nutrition, fitness and health content, programmes and a personal coach.
We initially carried out workshop sessions with DNAFit to define the business requirements and project scope.  The first phase of the project followed which allowed us to guide DNAFit and unpack their requirements and ideate further. We used an iterative UX and prototyping phase which resulted in the final wireframe prototype of the new app being delivered. This allowed us to plan the UI design and development phases that followed.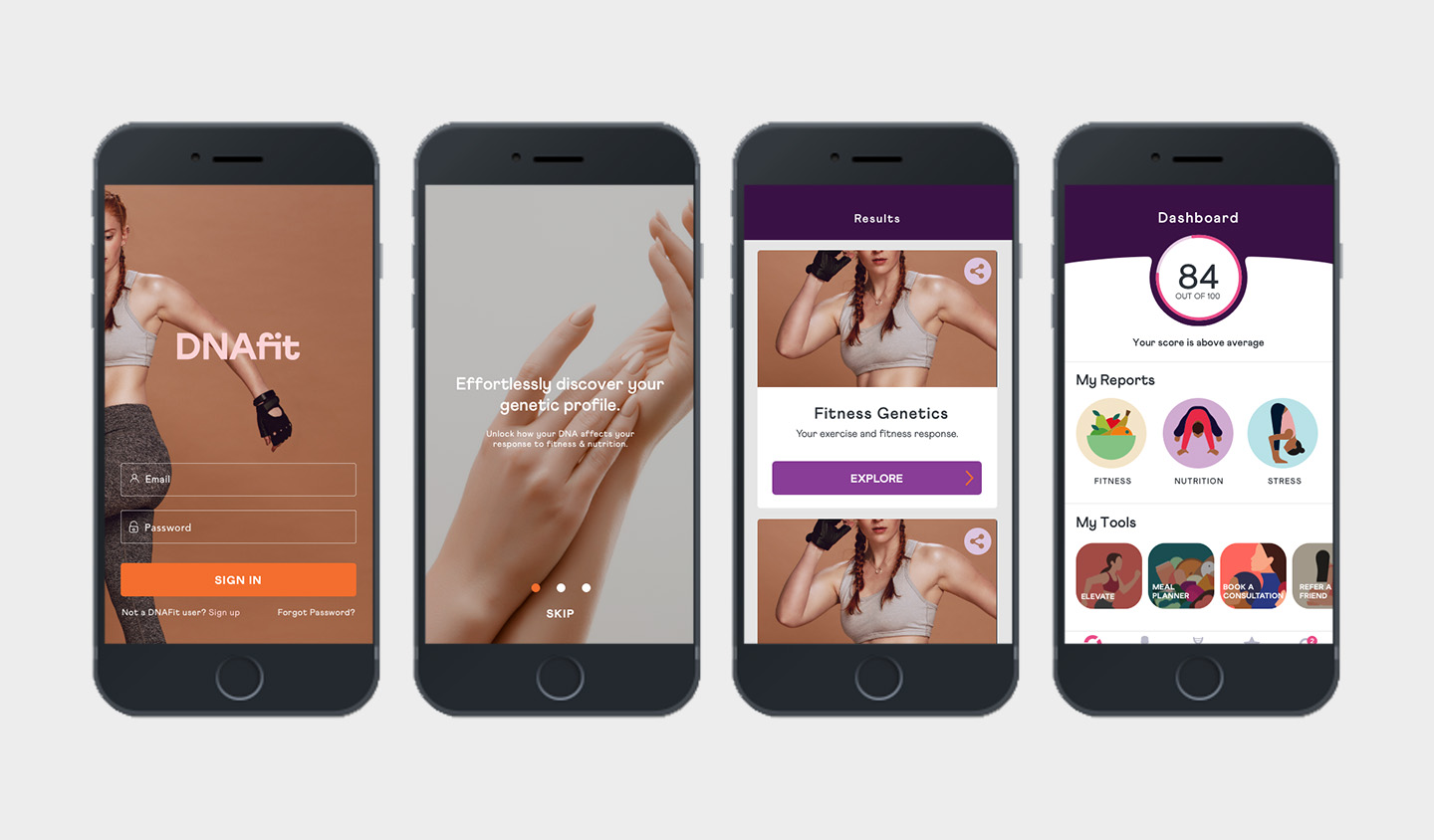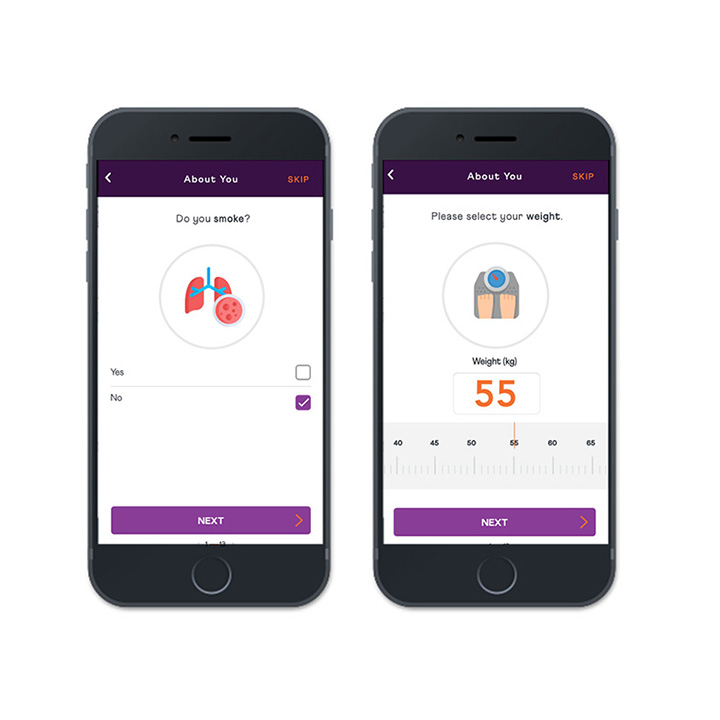 Key Features
Adobe XD for wireframes
Sketch for UI design support
React Native mobile tech stack
iOS and Android applications
API integration (working with technical partner)
Secure login facility
Data visualisations and animations
QA wizard and algorithm for Wellness Score
"My Coach" chat feature
The Result
Andrew Steele, Head of Product at DNAFit, says "With the ever-growing use of smartphones for managing one's health, we engaged with Bluegrass to put a user's genetic data at their fingertips – making genetically guided fitness and nutrition easy to access, wherever a user may be."
For Nutrition, clients can access their Nutrigenetic profiles with an in-depth selection of personalised health insights such as Optimal Diet Type, Carbohydrate and Fat Response, Antioxidant and Omega 3 Need, Lactose Tolerance and more.
Fitness insights help clients take their workouts to the next level. They can now get the most out of their training and exercise routine by using the DNAFit Peak Performance Algorithm, Aerobic Trainability, Recovery Nutrition Needs and so on.
The app has three key feature areas for users. It lets them access their DNAFit data which is visualised in various ways such as tables, graphical and animations. They can also access key training programmes and content related to their DNA genome.
The app is available for Android and iOS users for free in the app stores.


What our Client says
"The guys at Bluegrass have been excellent at working in a responsive and agile manner to help us bring our product releases out at speed, and on time."
– Andrew Steele, Head of Product