Project Brief
We were approached, through our partner PR agency, to develop a multiplatform, multi-language custom WordPress site for international fertilizer company, EuroChem Group. With many operations across the globe and communicating with an international audience, EuroChem needed to refresh their current corporate website with a new modern design and updated functionality to allow them complete control over all website information.
Bluegrass developed a custom WordPress themed website based on client's supplied design which allowed EuroChem to cater to their wide audience with a multitude of international languages and the ability to regularly update their website content with ease.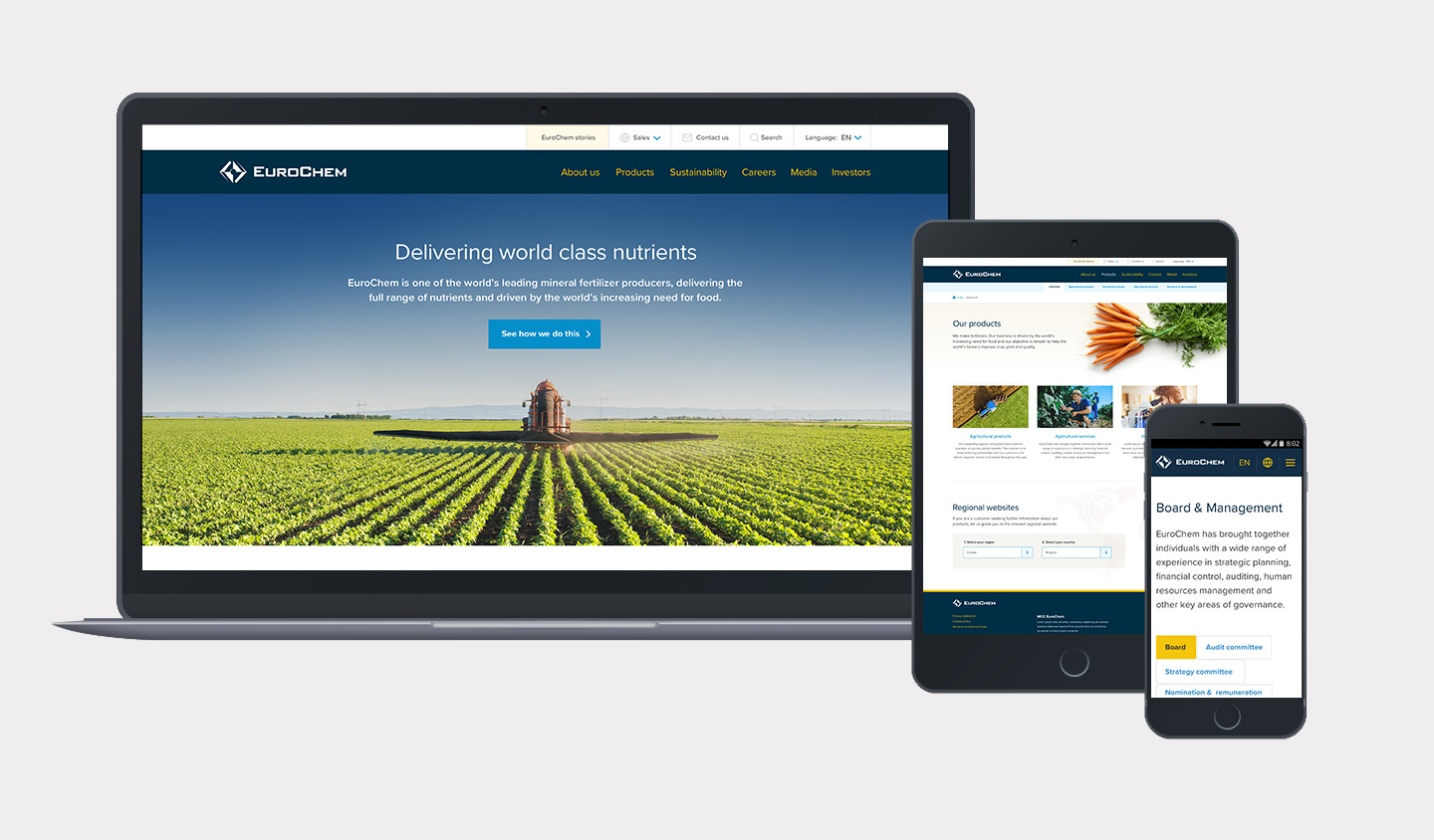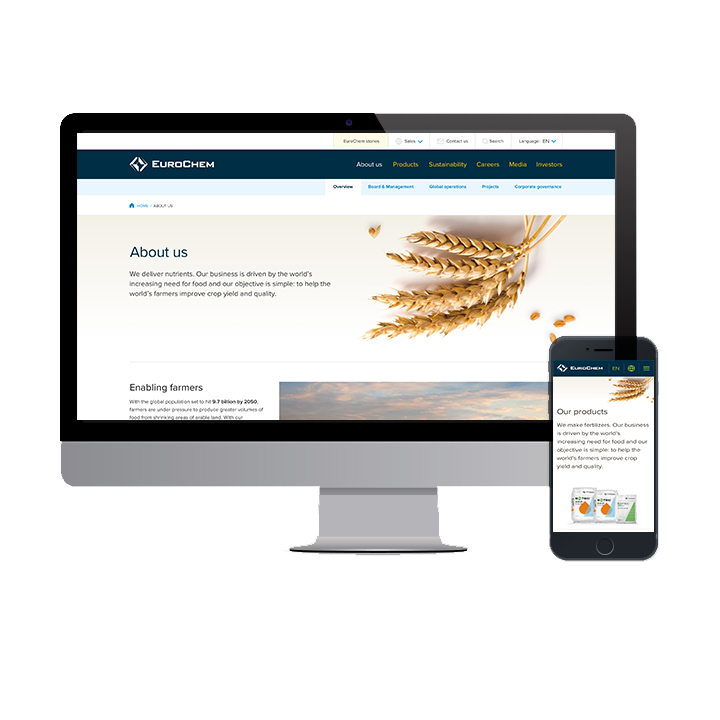 Key Features
Custom WordPress theme development
WordPress Multilingual functionality for ease of translation to multiple languages
Multilingual SEO optimization
Hosting and setup on Microsoft Azure
Enterprise deployment strategy with QA, UAT and Production environments
Continuous Integration with ongoing Managed Services Support
The Result
The new website platform enables EuroChem to continuously manage and improve their site content across multiple languages to serve their international audiences' needs and the custom theme enables users to easily navigate and update the site in keeping with the theme design and layouts.
Through carefully crafted design and information architecture, the site emphasizes EuroChem's international footprint by showcasing its wide variety of products as well as a multitude of projects abroad. The site is an important company resource by serving their audiences with corporate, investor and brand information.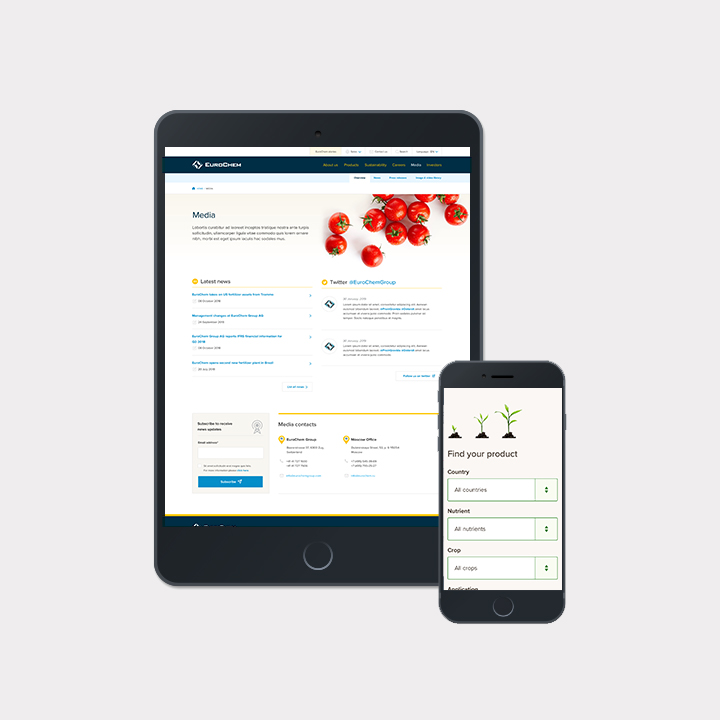 What our Client says
"Bluegrass Digital is consistently an excellent partner for any large web development project"
– Instinctif Partners