Project Brief
Bluegrass Digital was selected by Union Swiss, makers of skin product brand Bio-Oil, to design and develop a new B2B marketing solution based on creating an Instagram-style mobile application. The purpose of the new mobile app is to provide distributors across the globe the ability to access brand content, news and information to support their marketing and sales initiatives. It is important that the new mobile app provides clear user journeys to ensure quick and easy access to content. The experience should invoke belief, pride and a compulsion to want to share its content with others.
Bluegrass Digital worked closely with Union Swiss team members to address the key challenges and ensure we deliver a solution that successfully meets the key objectives. The project followed an Agile KANBAN approach to deliver both the iOS and Android mobile app.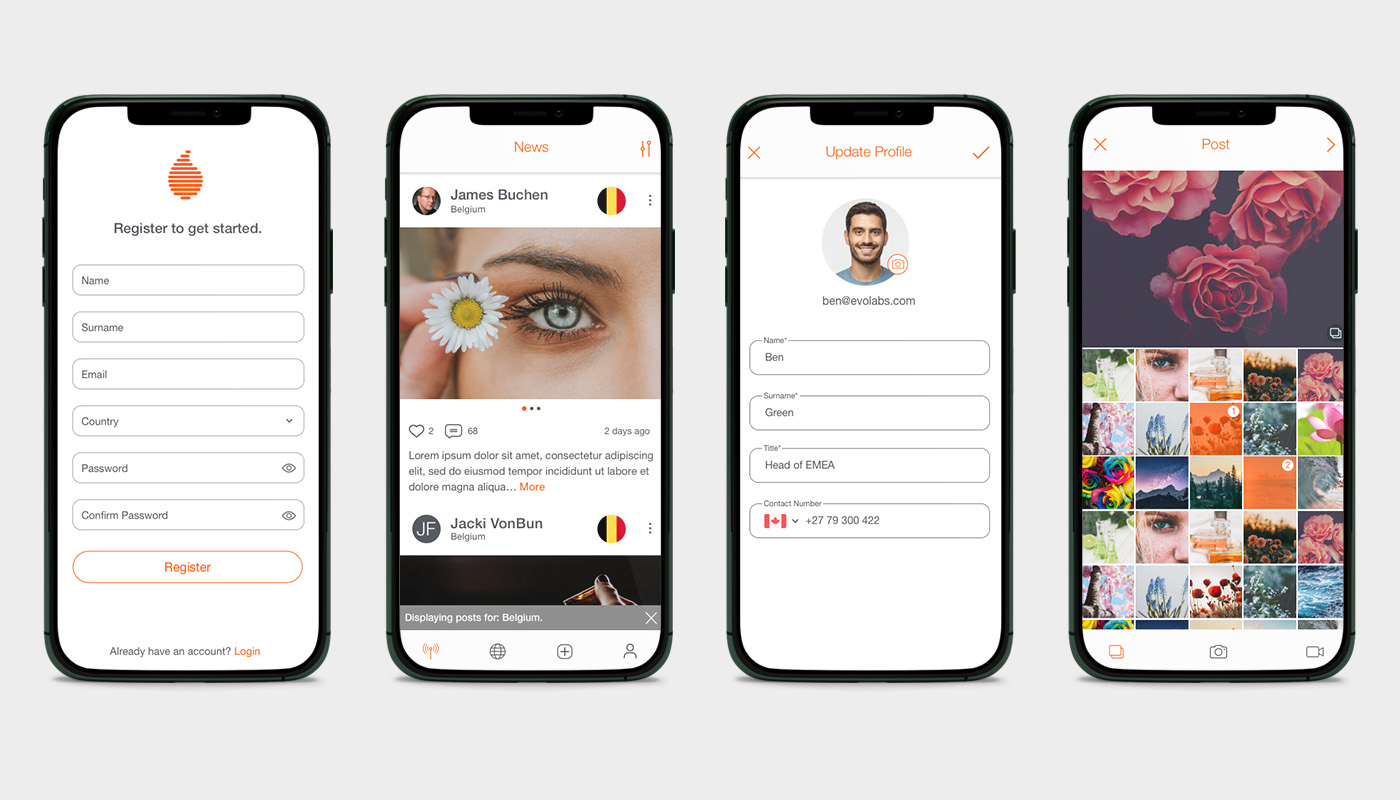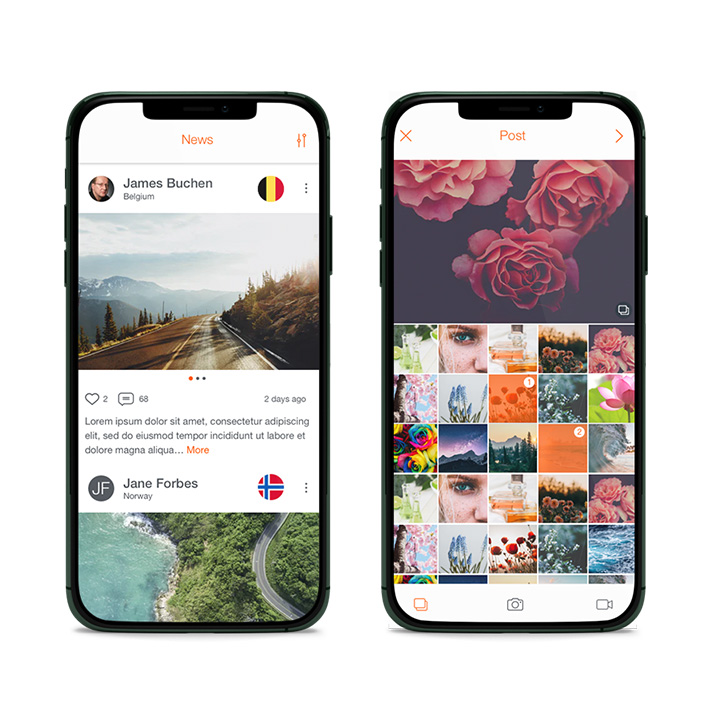 Key Features
UX Wireframe and UI Design
React Native mobile tech stack for Android and iOS

API architecture and integration

Authentication and secure login facility

Messaging, comments and like functionality

Firebase for Analytics and crash reporting

Offline functionality

Admin approval and user management workflows
Content reporting and moderation workflows
Integrated emails and push notifications
The Result
A robust mobile application that encompasses and successfully portrays the professionalism and styling of the Union Swiss-owned Bio-Oil brand. The agile KANBAN approach allowed for the team to be flexible with iterative UX and design process allowing us to use a phased approach to the rollout of new features.
By working closely together with the Bio-Oil team, Bluegrass delivered a mobile application that enabled distributors and partners of Bio-Oil to seamlessly collaborate and interact across over 117 countries worldwide.