Project Brief
Bluegrass were commissioned to design and build a new product website for RightSpend. RightSpend is a data driven marketing procurement platform for brands which aims to help them save on their marketing spend.
Following a process of defining the scope of work, we carried out some initial user experience (UX) and mapping their content requirements. Once the information architecture was in place, a design process was undertaken. We used an iterative design approach and collaborated with the client using Invision.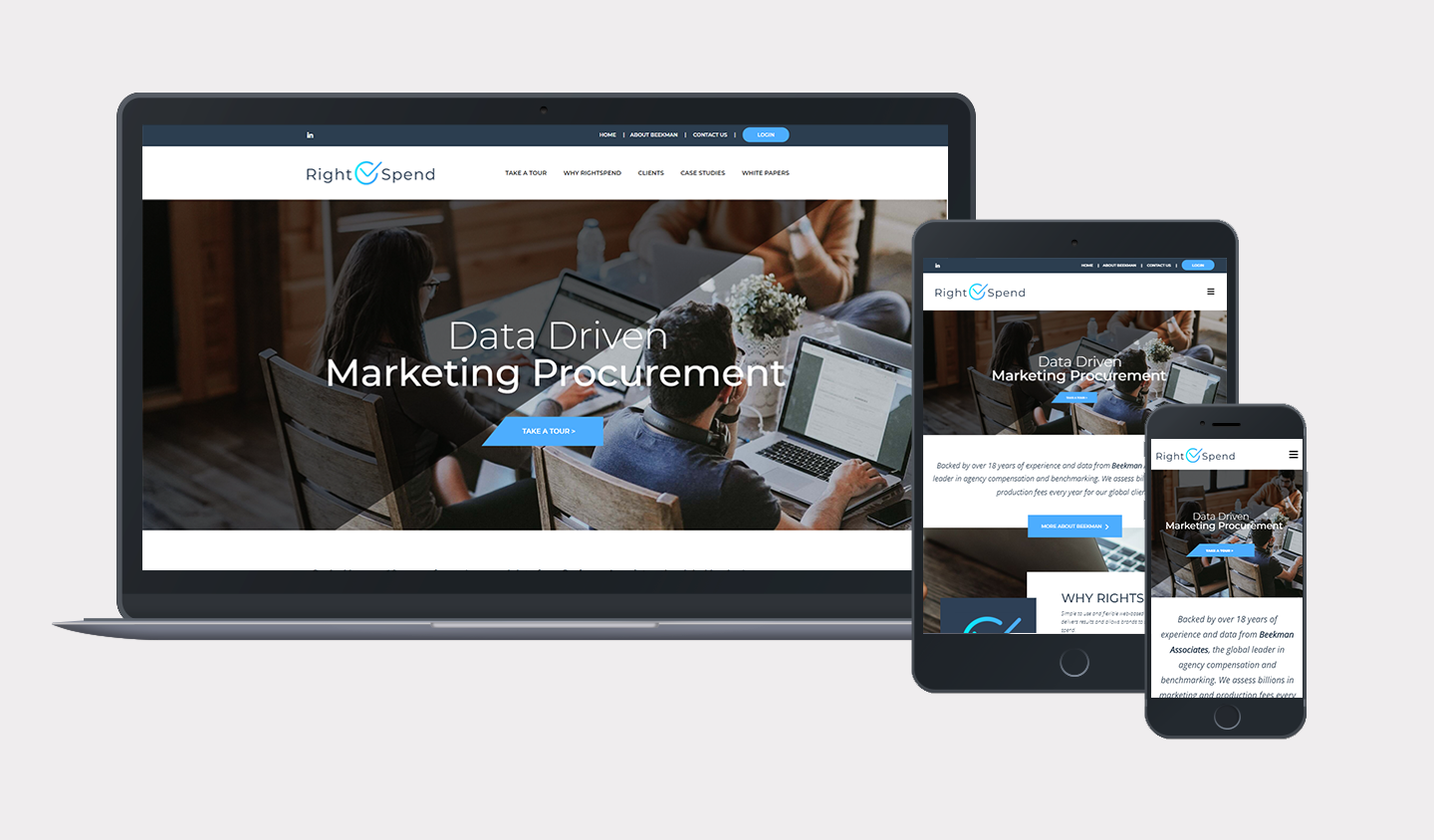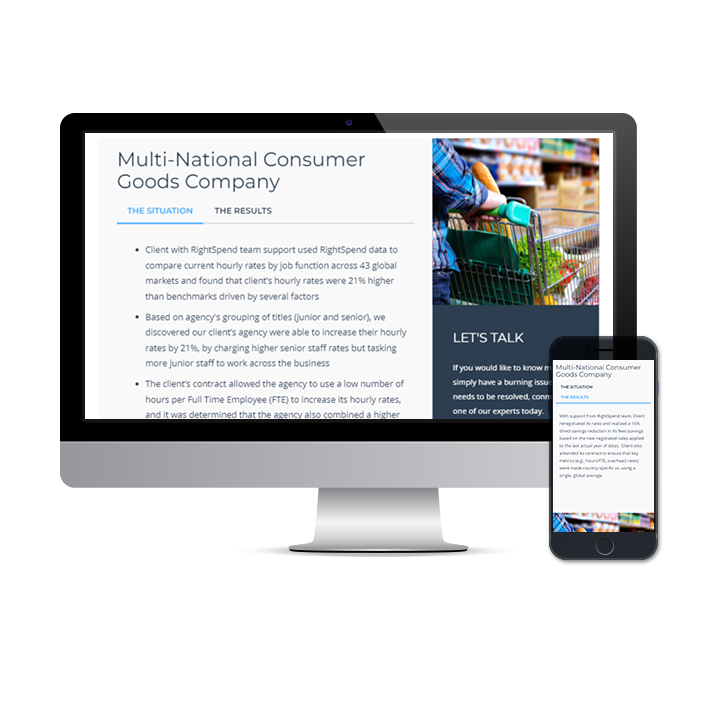 Key Features
WordPress CMS implementation
Customised WPTheme
Content and artworking
Lead forms and downloads
Blog
The Result
A clean and simple product site which provides for clear call to actions (CTAs). The site acts as a company brochure, but also used to drive B2B lead generation.
The website provides for a full content management suite using WordPress. A number of templates and page components are available to allow RightSpend to continually manage their site content.