Project Brief
Shimansky is a recognised and respect jewellery brand in Southern Africa with customers throughout the world. With a view to taking their brand into new markets, it was important that they relaunched the new website on a suitable platform that would support their digital strategy in the future.
The new design was built with a mobile-first approach, designed to take advantage of the powerful Sitecore platform, providing for unique customer-driven experiences and conversions.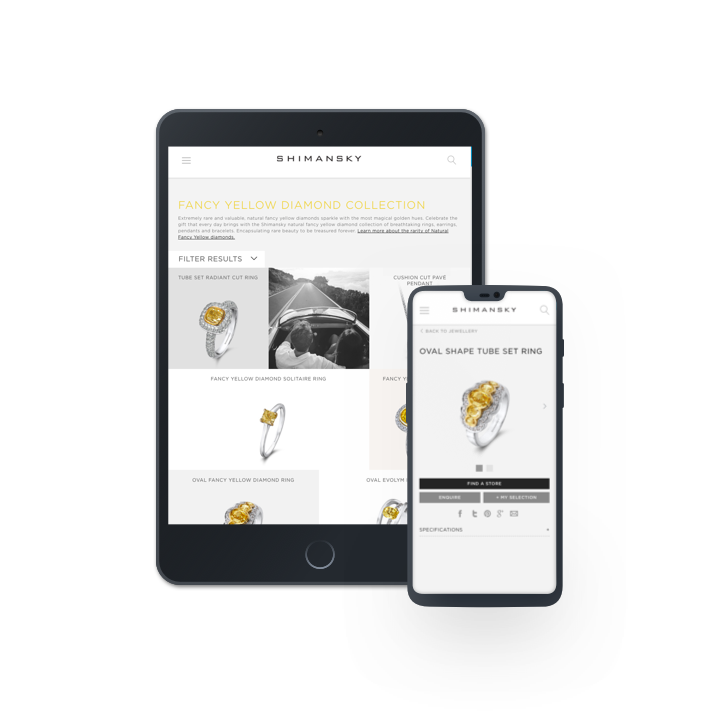 Key Features
HTML 5 / CSS3 / SCSS responsive templates

Sitecore 8.2 implementation

Sitecore Analytics implementation

Set-up for multi-country based content

Sitecore forms for lead generation and enquiries

Shimansky jewellery product catalogue with filter search features

Azure Managed Hosting
The Result
An innovative visual website that is ready to transform the user experience and convert the user into a customer.
Key goals included driving increased product enquiries, building a customer database (to support a new eCRM strategy) and ultimately conversion of customer enquiries into sales. In future, the plan is to drive users to making online purchases through an ecommerce module.