Project Brief
Fraxion is a company that specializes in procurement software to establish proactive spend management. In order to remain competitive in the market, Fraxion approached Bluegrass Digital to develop a mobile app to extend their current desktop product offering as a mobility and field worker solution.
Their goal was to help businesses improve mobile work operations by reducing the risk of unauthorized purchasing, improving the accuracy of the data captured, reducing the time spent completing claim forms, and making better informed spending decisions with easier access to budgets and risk analytics. Fraxion wanted the mobile app to be interactive, user friendly and built to mirror the desktop application.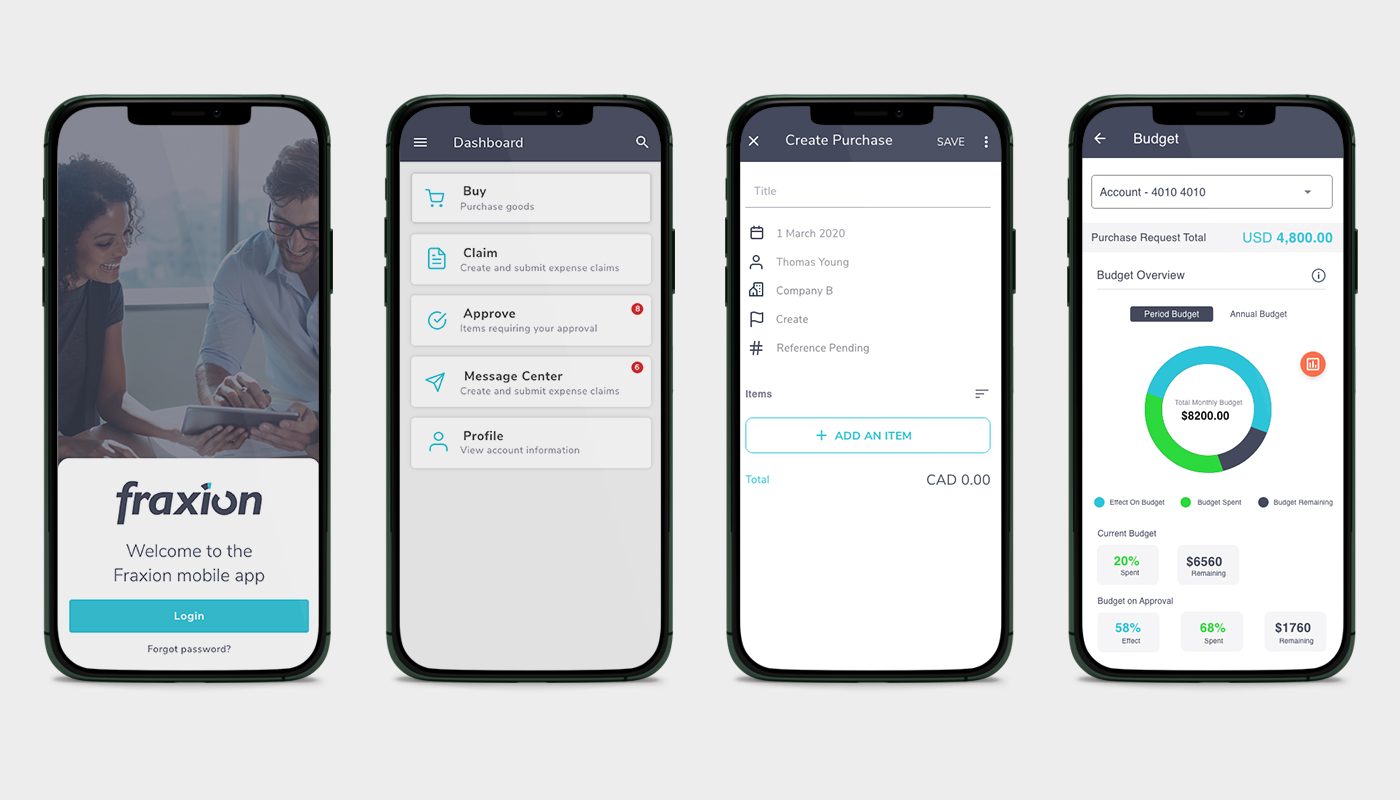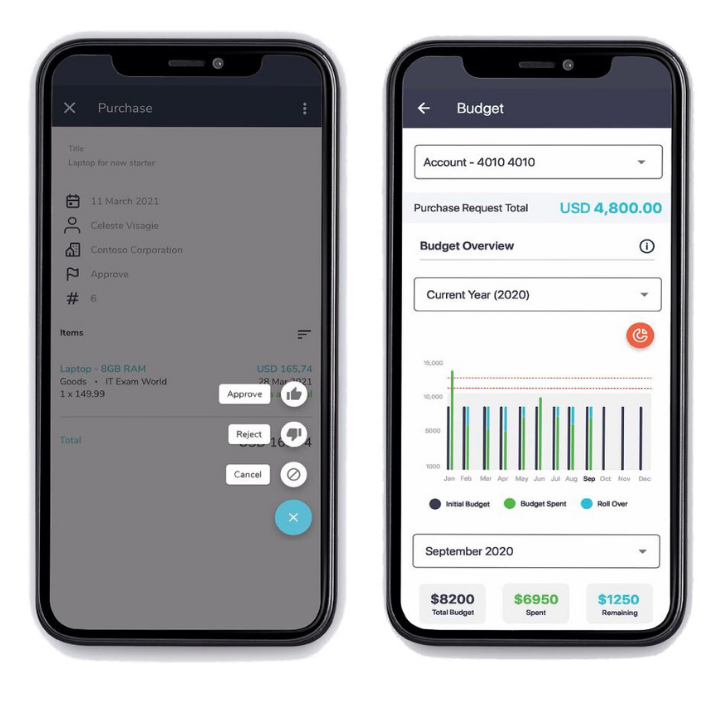 Key Features
UX prototyping with AdobeXD
UI Design with a component style-guide design system
React Native & Redux
iOS and Android app
Rest API Integration
Pre-budgeting screen
Dynamic form-based in-app workflows
Buy, claim and approval app alerts
The Result
Bluegrass Digital successfully integrated with the backend offering made available by Fraxion to create a user friendly, convenient mobile app.
The app allows for mobile workforces to submit approval applications, make purchases, claim expenses, and make informed purchasing decisions through budget insights.
Through the app's functionality, users can easily upload documents and receipts that showcase their expenses when claiming. Upon purchasing, the app will showcase a list of suppliers to choose from, the tax that the user will be expected to pay and allows for the user to select their preferred currency.
A pre-budgeting screen was created so that company representatives can make informed decisions before approving expense requests.
Where the desktop application sends alerts on spend and budget to your email, the mobile app was built with push notifications to easily view and respond to requests.
With a five star rating on both the Google Play store and the Apple App store, this mobile app allows Fraxion to remain committed to their mission of providing "on demand spend management for the mobile and decentralized workforce".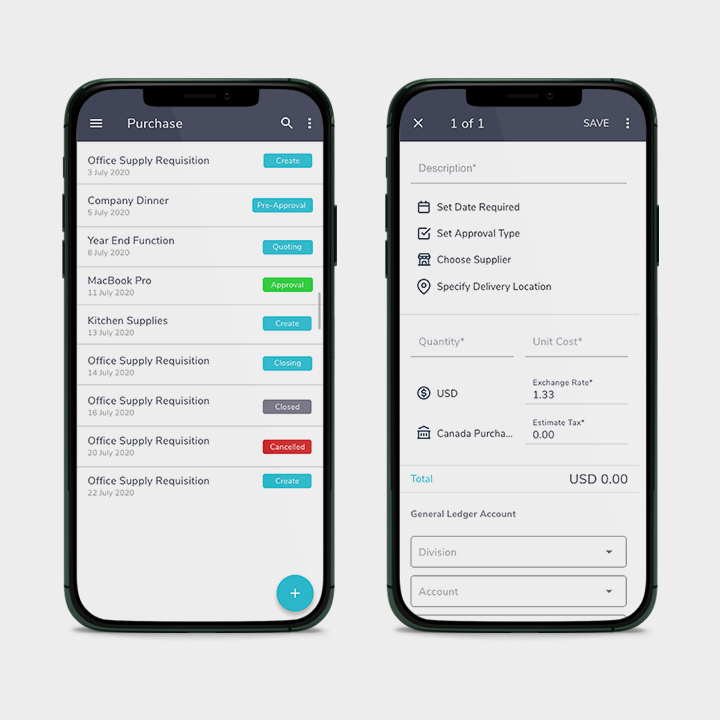 What our Client says
"We are thrilled with the work to date, and especially the style guide as guidance going forward"
–  Mark du Plessis, Chief Technical Officer