Project Brief
We were approached to design a new mobile app for European-based dating brand Tolivi. The app was intended to market Tolivi's unique proposition as a dating app that allows users to decide on a location, date and time for their date before matching with someone.
With VIP and premium memberships, Tolivi wanted to add additional features that allowed for corporate sign ups, event invitations, discreet concierge access, and the ability to match with celebrity users. Our process started with an initial workshop where we collaborated by understanding their requirements and sharing our ideas. This was followed by development UX wireframes in order to prototype out all the key user journeys and screens for the app. Design followed and we created a mobile app design system and style guide.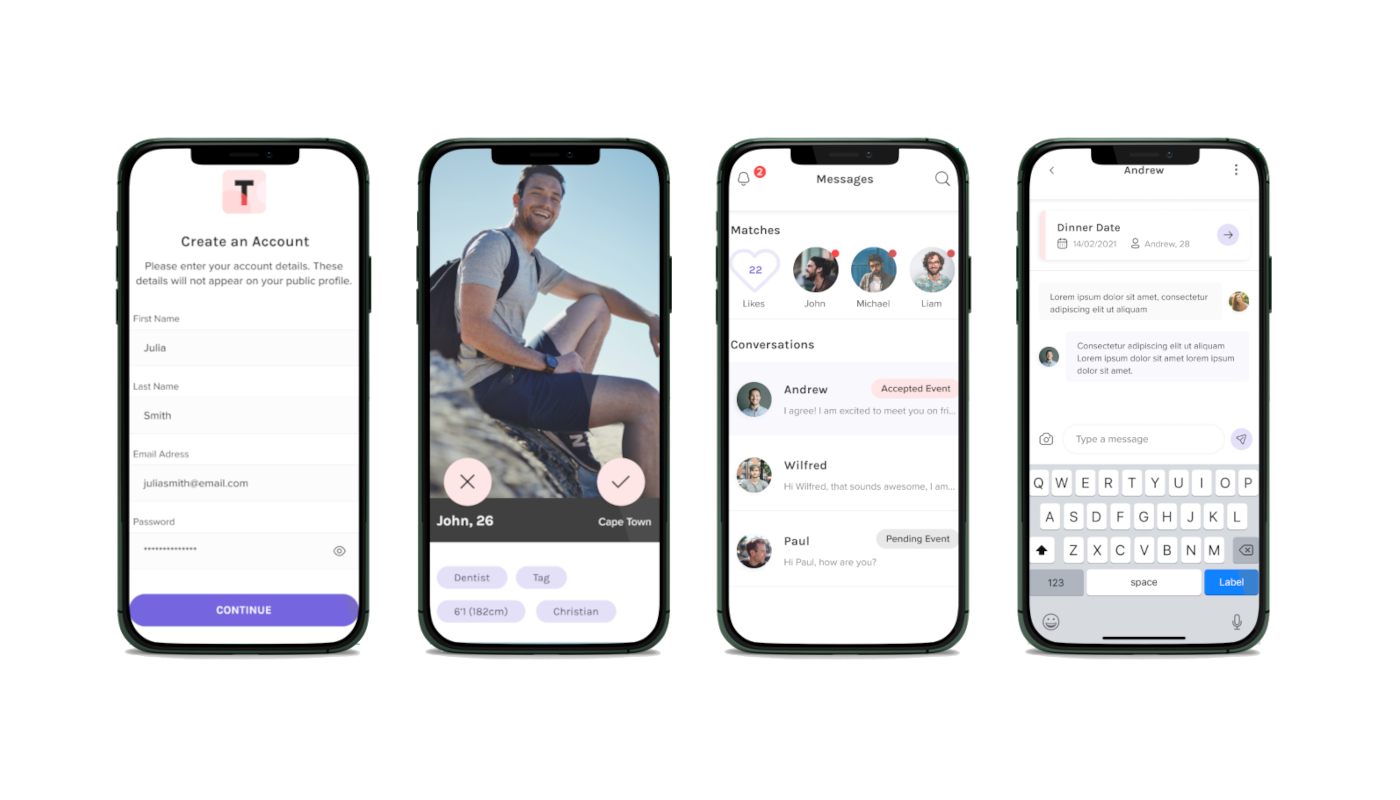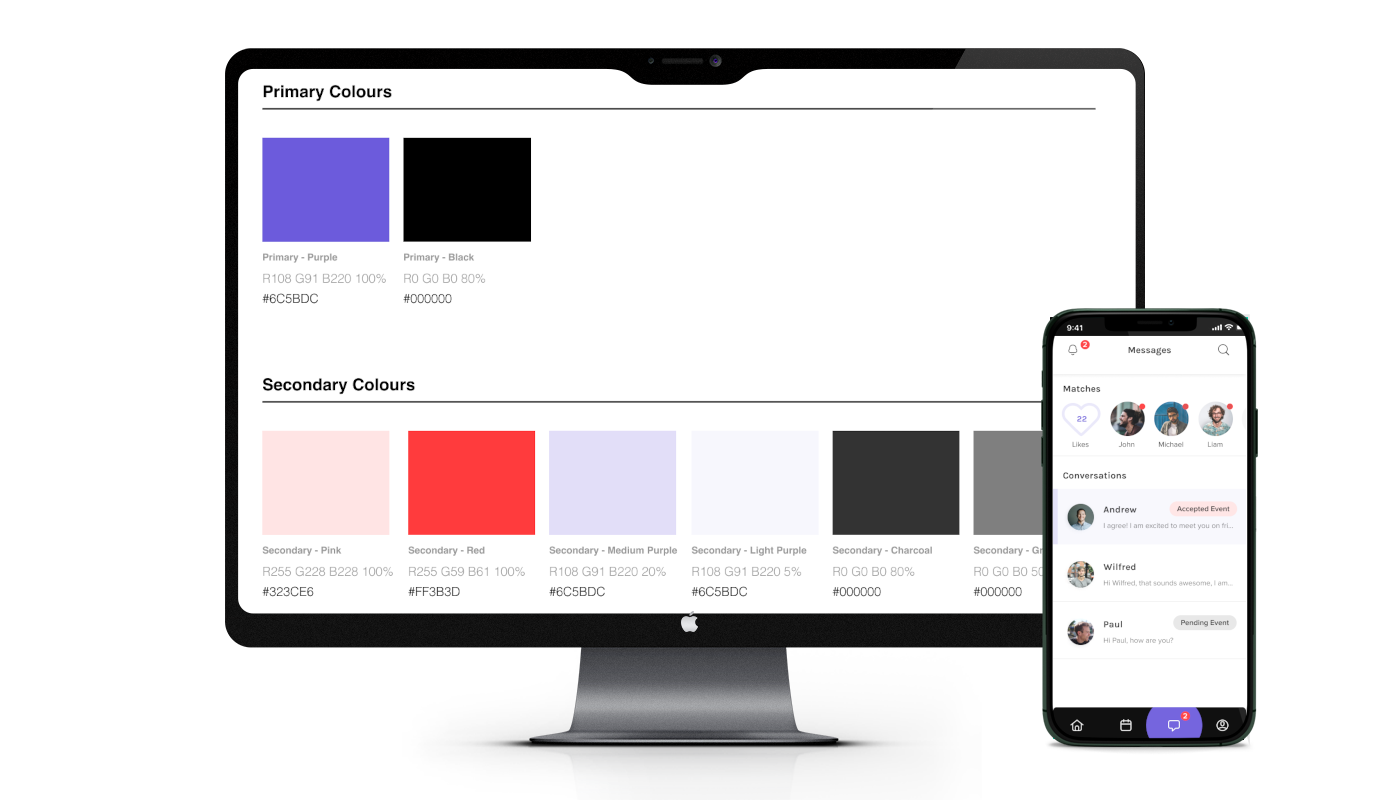 The Result
The Bluegrass team used an iterative design process including collaborative client workshops to develop and finalise the UX wireframe prototype. This was followed by UI design and using latest material design thinking, Bluegrass created the final user interface design and componentized design style guide.
Through our guides and prototype, Tolivi was able to better visualize their ideal mobile app service offering. This in turn allowed them to further define their needs in preparation for the development stage of their mobile app project.