Project Brief
Milpark is one of South Africa's first private providers of higher management education; evolving into an internationally recognized institution. Bluegrass needed to redesign and develop a new innovative and creative website aligning with the latest brand guidelines. The website needed to be modern, simple and intuitive to navigate making for an improved user experience and help increase conversions. Milpark also needed to have better control over managing their content on the website.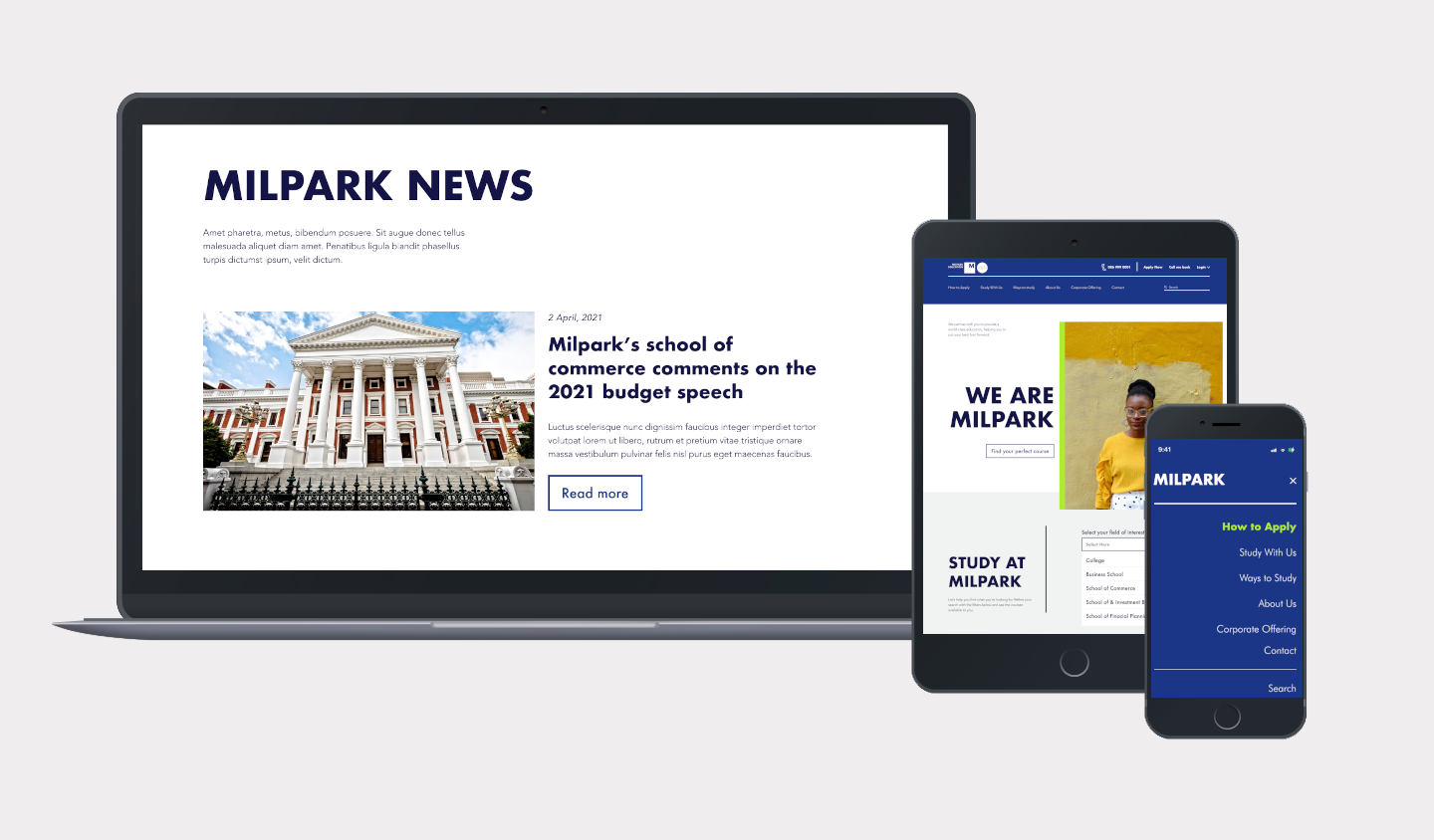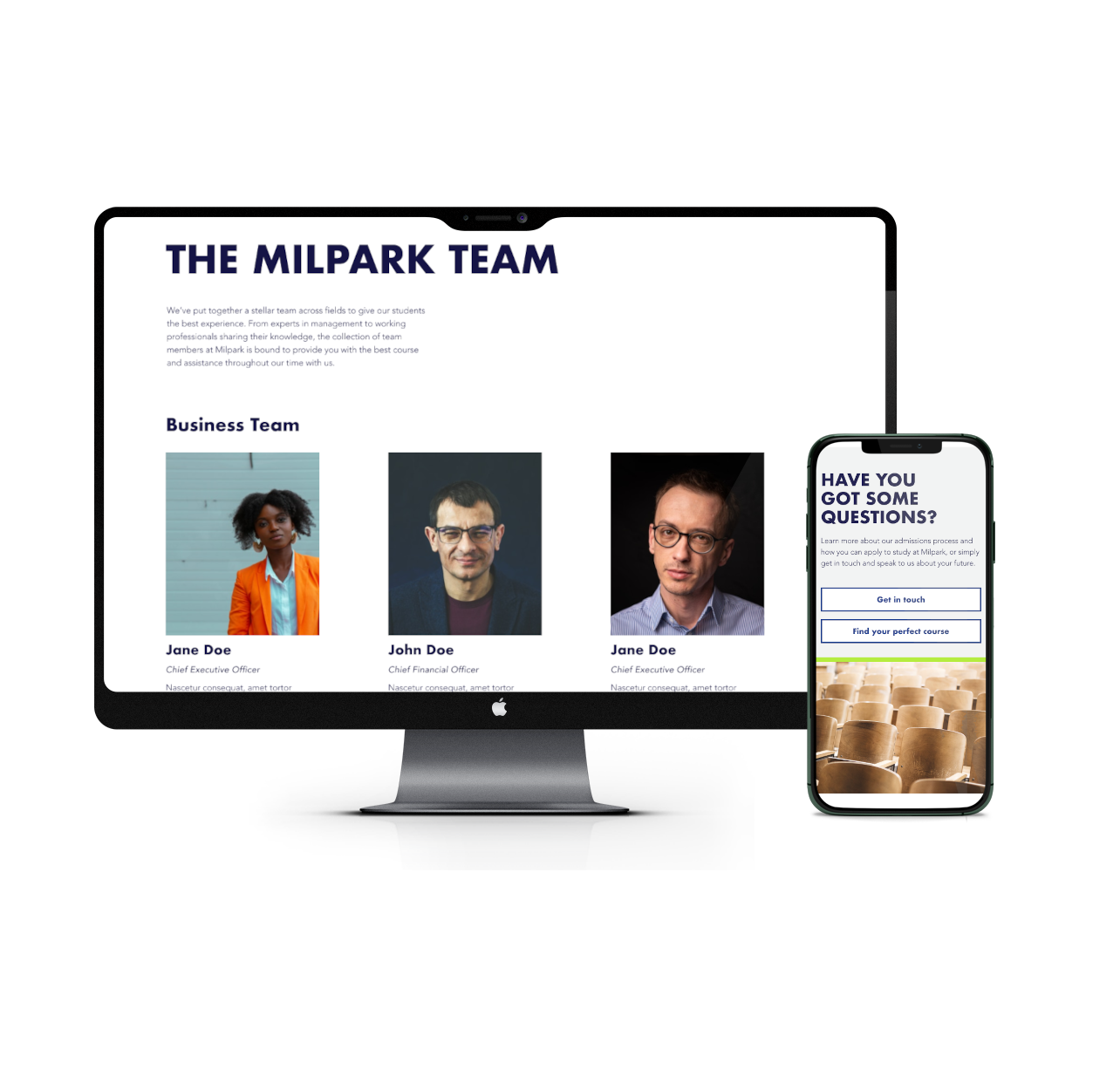 Key Features
New responsive HTML/CSS templates
Full implementation of Umbraco CMS
Azure AD integration
Multi-site architecture set-up
Component-based content approach.
Custom form integration.
Course filtering features
The Result
Bluegrass followed a collaborative and iterative design process with the client as well as understanding branding guidelines, market research and conducting style tests for a new and improved website.
We implemented a multi-site solution using Umbraco CMS platform, applying a component-based approach allowing content managers full control over their website content, pages and layouts. A better course search was also designed providing users a simple and intuitive way to access different courses using search filters. based on type, industry and level.