Project Brief
Petrofac is an energy company that aides in designing, establishing, and operating, "world-class energy facilities that are engineered for safety, optimal efficiency, and low emissions".
Having established a successful partnership with Petrofac over the last 6 years, we were again selected as the software development partner for the implementation of the new corporate website. The project included a full redesign process and implementation of the latest version of Umbraco, a leading content management system.
Petrofac's objective was to modernise the design of their website and content architecture to maintain their competitive edge in the market, and reflect their positioning as a brand that promotes clean energy and sustainability.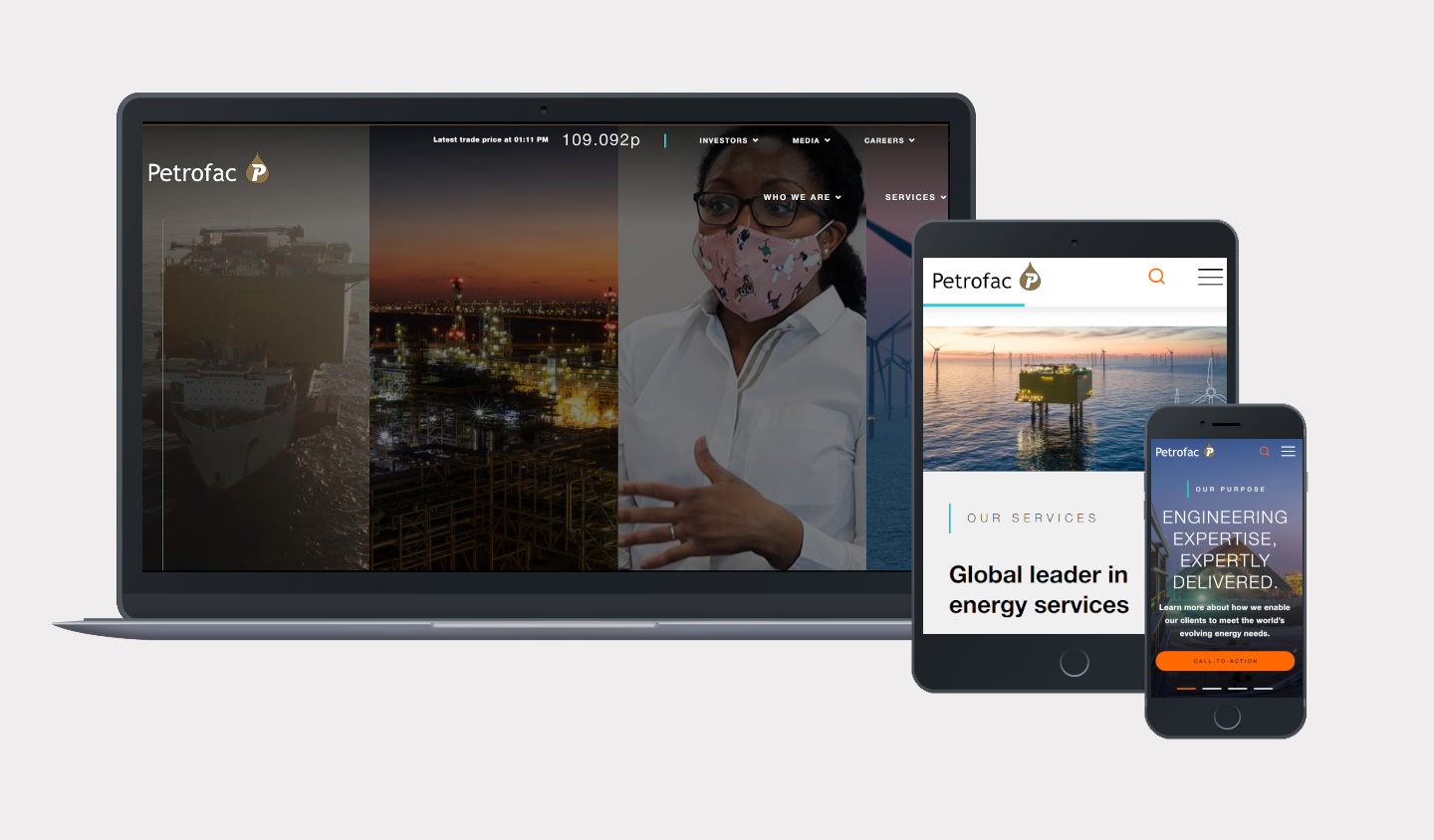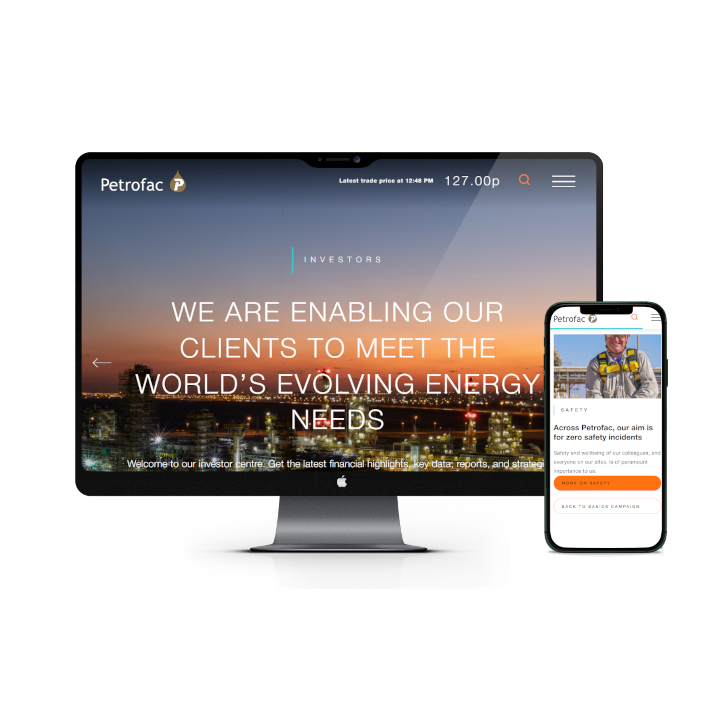 Key Features
Information architecture review
Content repository based on agreed taxonomy structure
New designs with mobile breakpoints incorporating new CI guidelines
New CSS template development including full digital style guide creation
Full implementation of Umbraco 8 CMS
Multi-site architecture set-up
Enterprise deployment strategy with QA, UAT and Production environments
Continuous Integration with ongoing Managed Services Support
The Result
We used a component-based approach to the implementation of the website designs, providing Petrofac content publishers flexibility and control over their site structure, pages and content. This would allow for editors to build up pages by designated components via the CMS and publish these to pages as required.
The result was a clean, easy to navigate, corporate website that successfully displays Petrofac's commitment to building and designing energy facilities that promote clean energy and world class safety.
Petrofac's Group Director of Communications and Sustainability stated that "We are busy reshaping, simplifying and rebuilding the company at a time of fast-paced change across our industry, and our new website is an important channel through which we can take our stakeholders along with us on our transformation journey".