Project Brief
Payjustnow is a payment solutions provider that centres on a Buy Now Pay Later (BNPL) model. Payjustnow approached Bluegrass Digital with an idea to create the PayUp merchant mobile app that could enable instore retailers to process split payments with no Point of Sale (POS) integration. Payjustnow wanted the PayUp app to have functionality that would give the merchant an end-to-end view of the transaction flow – from onboarding new consumers, processing a sale to daily cash ups, viewing transaction summaries and executing refunds.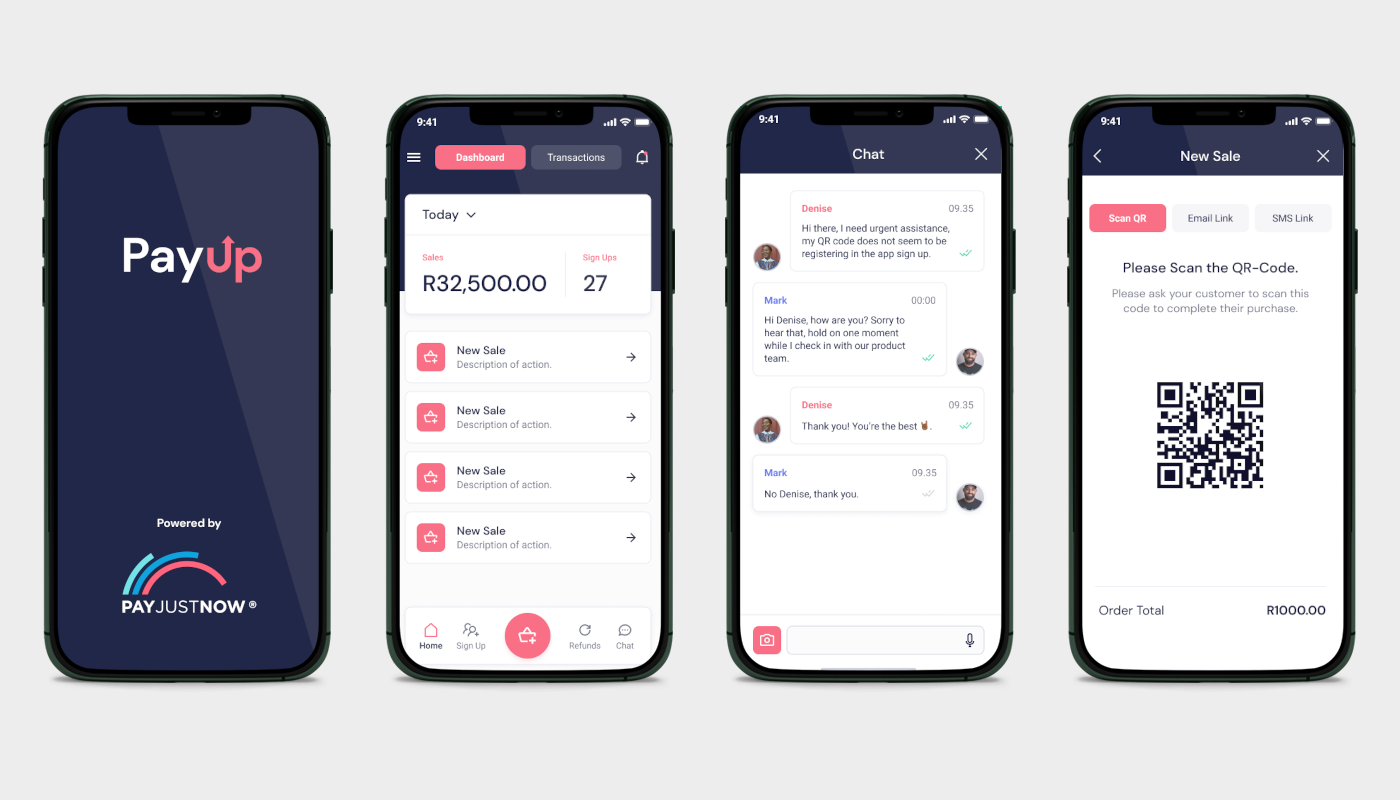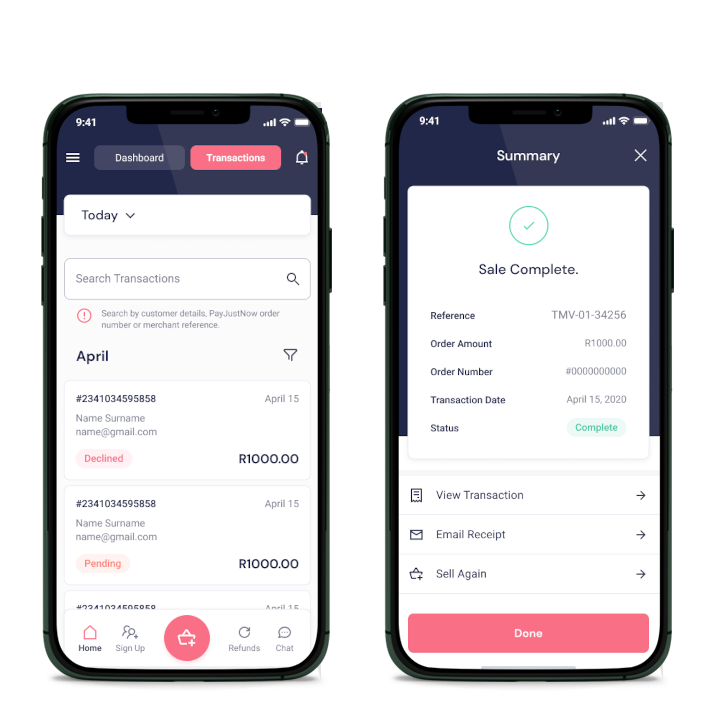 Key Features
React Native & Redux
iOS, Android, HarmonyOS Apps
API Integration
User roles and permissions
Freshchat integration for direct messaging functionality
Dashboard to view sales, sign ups and transactions
QR code function to enable merchant activation and customer sign ups
Approval and rejection of refunds and transactions
The Result
Bluegrass Digital successfully created the PayUp merchant app which efficiently streamlines the purchasing process. Merchants can easily sign-up new consumers through the app by using a QR code, sending them an SMS link or sending them an email link.
The app further allows merchants to seamlessly approve, reject and refund transactions. With the built-in live chat functionality by Freshchat, merchants can quickly and efficiently communicate with the PayJustNow support team if needed.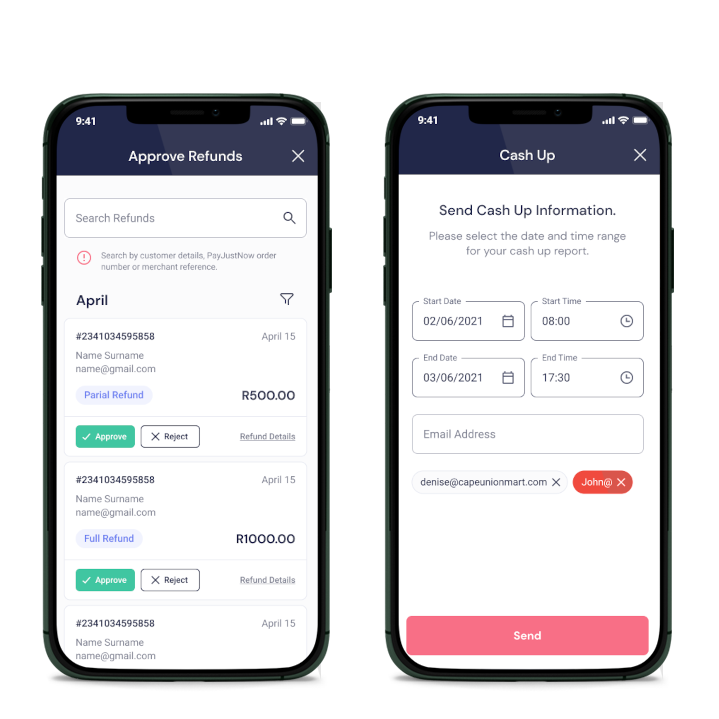 What our Client says
"They took the time to understand our goals and openly shared contrasting opinions on some of our initial assumptions."
– Chief Data & Analytics Officer, PayJustNow
Go to Clutch to read the full review