Project Brief
Pelagic Resources was looking for a solutions partner that will assist them with creating a new Corporate website and profile that will illustrate their footprint in the African and Asian investment markets, emphasizing the success and case studies they have achieved since their inception in 2016. The site needed to make use of a Content Management System that could be easily maintained and owned by their internal team and should allow for a Chinese translation option to share their latest news and information with their Chinese audience. The main objective was to offer future investors a portfolio page and which client can use to refer to during new investment opportunities.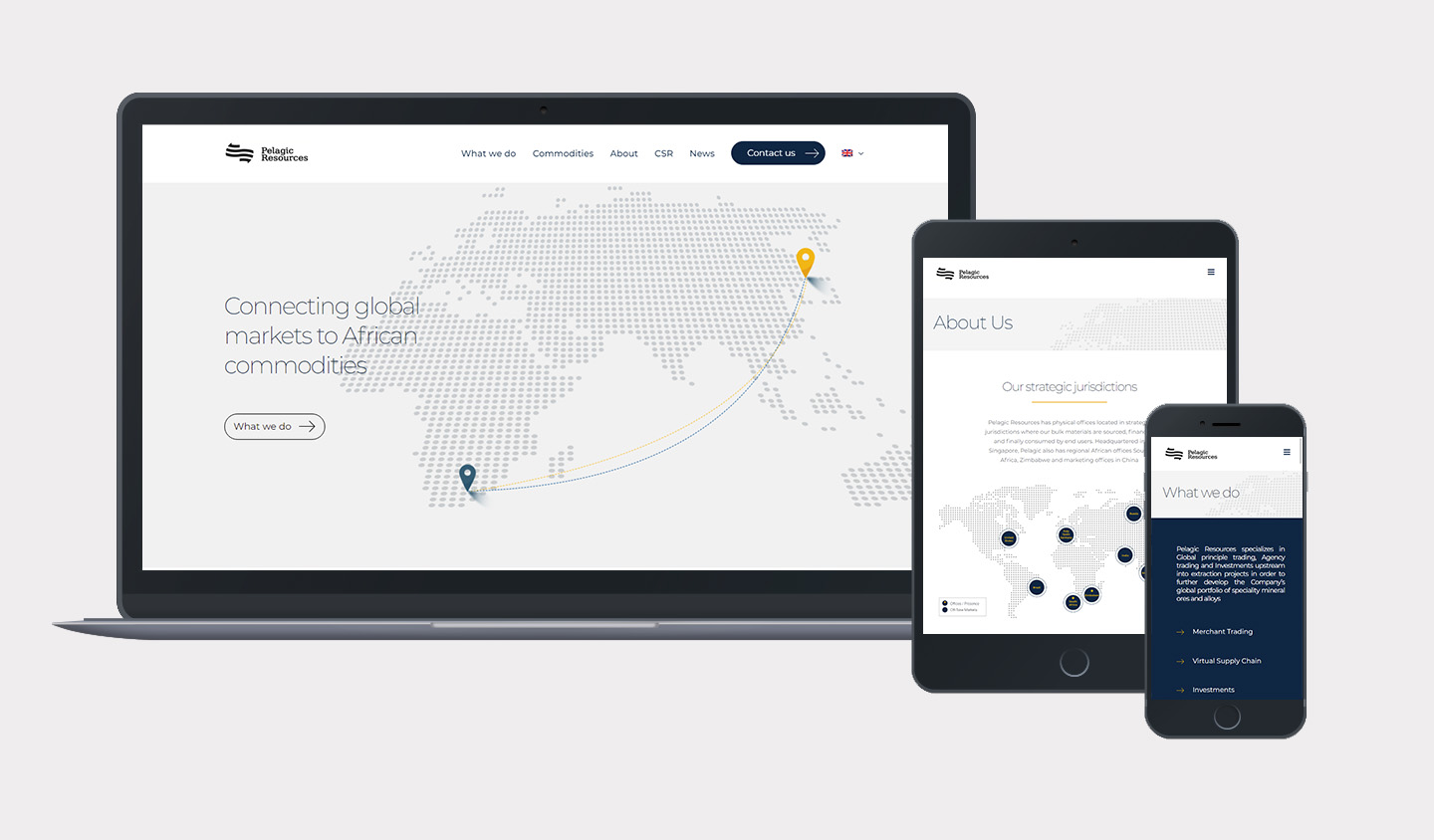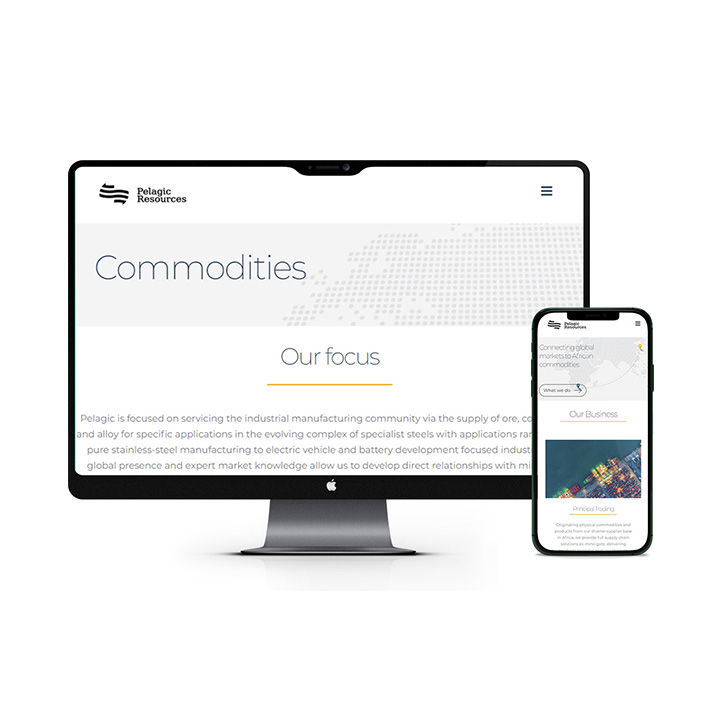 Key Features
Customised WordPress theme
Full content management with WordPress
WordPress Multilingual functionality for ease of translation to Chinese
Multilingual SEO optimization
Google Map integration
Creation of design of Corporate Profile brochure
The Result
A professional and reputable site that allows future investors to view the latest achievements, news and services offered by Pelagic Resources both in English and Chinese. The site's sleek design and clear layout sets Pelagic Resources apart as a reputable firm and provides investors with easy access to their Corporate Social Responsibility endeavours, successful achievements and Corporate Profile.
WordPress was the chosen Content Management System for the website as it allowed Pelagic Resources to cater to their wide audience with a multitude of international languages and the ability to regularly update their website content with ease.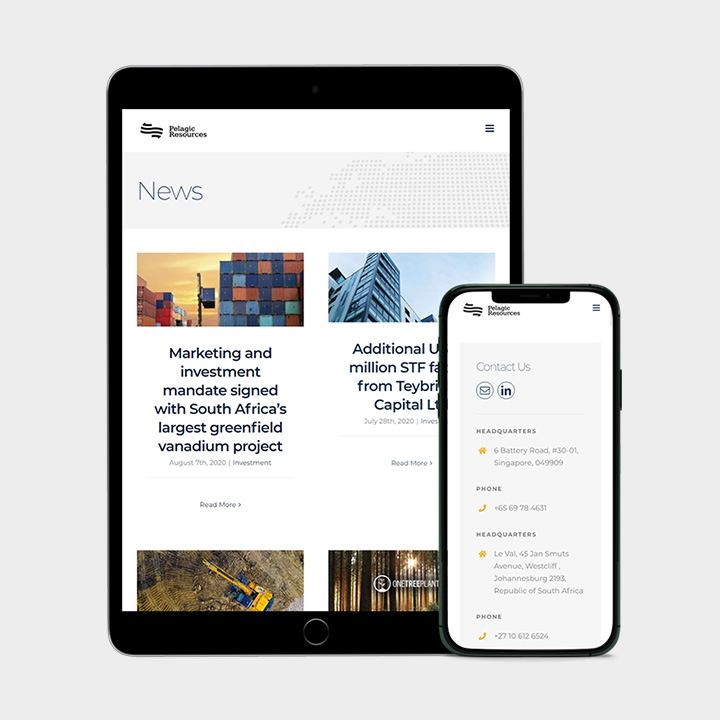 What our Client says
"Bluegrass has been very professional and helpful with all matters that arose. Our website looks great and we are happy with the end result."
– Pelagic Resources