Project Brief
The AmaWasha project is an ICT project that was conceptualized by the African Academy of Sciences at the University of the Witwatersrand. The aim of the project is to improve the safety of women when using latrine facilities in the informal settlements. Additionally, the project aimed to improve accountability for the maintenance of these wash facilities. The initial pilot was run in Soweto, Johannesburg.
Bluegrass Digital was tasked with creating a Progressive Web App (PWA) with a simple user-interface design that allowed the selected user group to submit reports on the state of the latrines that they encounter, and the level of safety that they felt when using them. The PWA had to be developed to the browser and built with Bi.NU reverse billing systems so that users did not have to pay for their own data usage.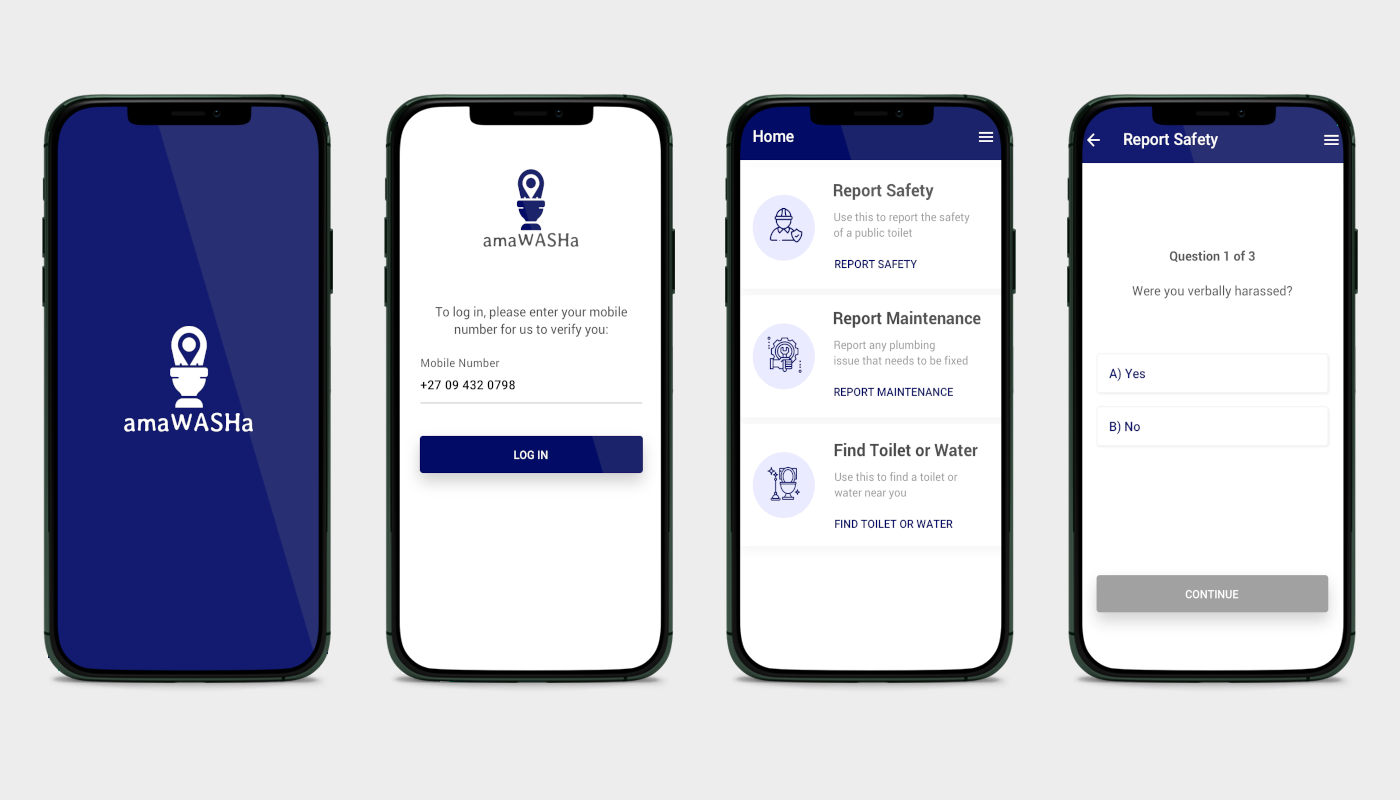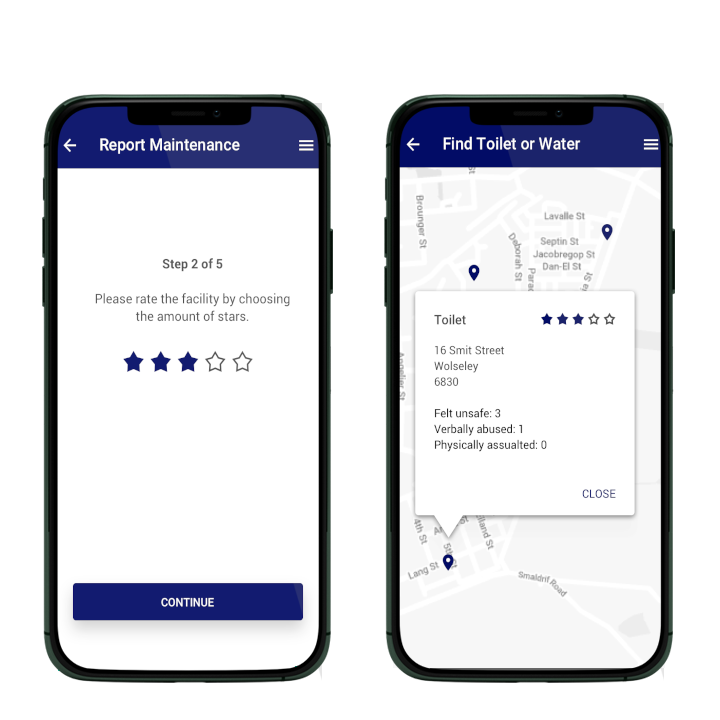 Key Features
UX prototyping
PWA UI design with a component style-guide design system
Google maps integration for latrine tracking.
Location based search functionality
Cloud-based Administration Portal
Built-in export tool for researchers to export safety data
Unique ID authentication via cell phone number
Multi-language support
Azure cloud architecture
The Result
Bluegrass developed a progressive web app (PWA) that successfully enhances the safety of women when accessing latrine facilities. The app's functionality has built in reverse billing systems which allow users to report the state of latrine facilities regardless of network access – as the data inputted will be updated once the user regains network activity.
The app was created with a simple UI design in mind for easier navigation. Cell phone numbers were used as a means of registration as users may not have access to an email address. 'Yes' and 'no' questions characterize maintenance and safety reports so that reports are completed efficiently. The app's functionality utilizes the Google Maps integration to lock users into a grid so that women can view the latrines closest to their location. A multi language feature was designed so users can view and create maintenance reports in the language they feel most comfortable with. Lastly, the app allows users to take a photo of the latrine facility and upload it to the maintenance report – this allows maintenance teams to comprehensively understand the issue at hand.
All data is sync'd to the cloud data layer via a secure API. An administration portal is provided to allow for user and data management, as well as providing the ability to export data for offline analysis.