Project Brief
Corruption Watch is a South African non-profit organisation which launched in January 2012 with the aim to fight corruption in the country and provide visibility of this corruption to the general public. Corruption Watch uses reports from the public as an important source of information to fight corruption and hold leaders accountable for their actions. In response to the many complaints received relating to police corruption and communities experiencing violence at the hand of police officials; Corruption Watch approached Bluegrass Digital to build a platform that would improve transparency for policing in the country.
After workshops and strategising with Corruption Watch; Bluegrass moved forward with developing an interactive, open data tool that would place the power back in the hands of the public to hold the South African Police Service (SAPS) accountable.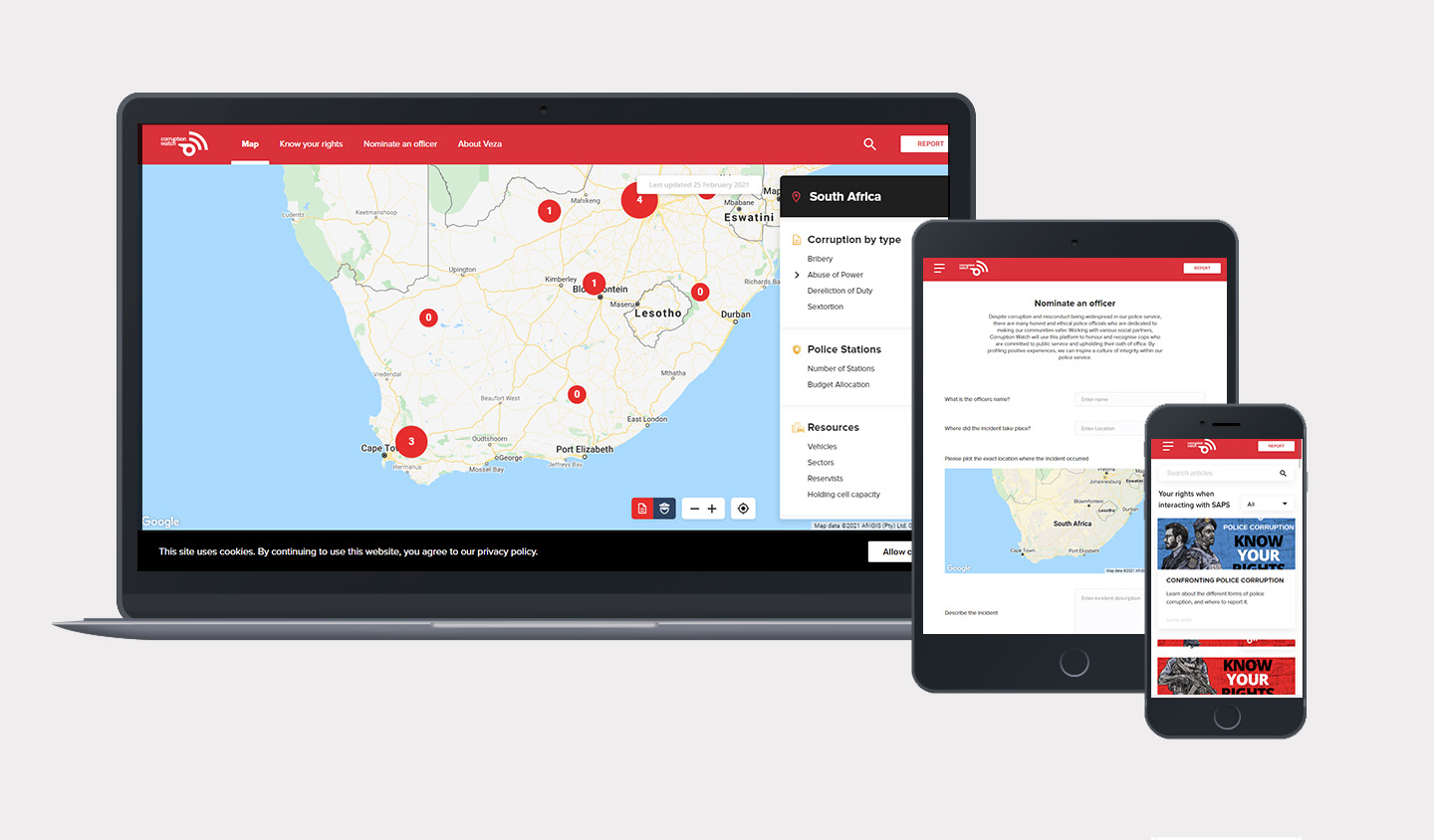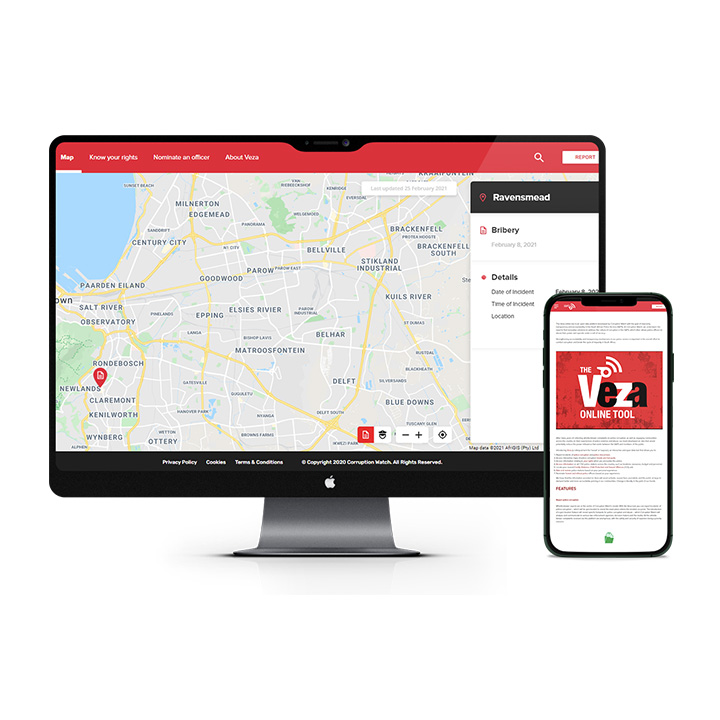 Key Features
Hosting on Microsoft Azure
Custom WordPress CMS implementation
Symfony web application framework
Custom Google Analytics implementation to track trigger data on the map
Custom Google Maps integration with the newest generation GA4 property to track key user interactions and micro-conversion on the website
Ability to rate and nominate police stations and officers across South Africa
API for key data sources across police stations
The Result
Veza, meaning 'expose' or 'reveal', is a first of its kind in South Africa and is an innovative tool that equips a wide range of people, from researchers, journalists, activists and communities to the public at large, with the knowledge and insight to demand better and more accountable policing.
The tool provides information relating to police stations, their equipment and budgets at national, provincial and district level and allows the public to both visualize and report corruption based on the incident location. In addition to this the tool further features the ability to rate these police stations based on their service, nominate an honourable officer for a job well done and browse useful articles to better know your rights as a South African citizen.
Veza offers many features including integration with Google Maps which allows the public to use geolocation with various data sources to plot police corruption trends and hotspots as well as information about all 1 150 police stations across the country such as contact information, resources, budget and personnel. Key data shown on the map is a combination of the user-submitted reports together with offline data imported into the system such as police station data which is updated regularly each time new information is released publicly
Report corruption and access the Veza tool here.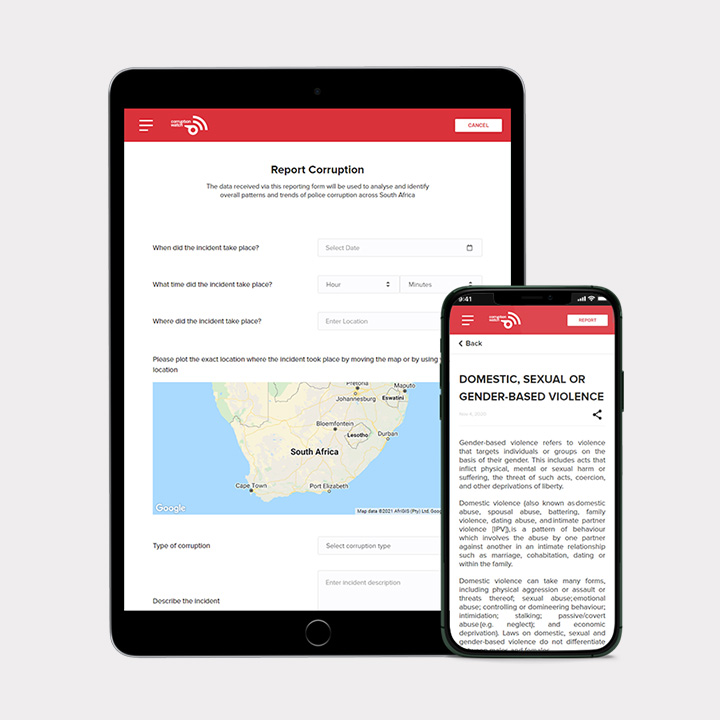 What our Client says
"I would just like to express my sincere gratitude to the Bluegrass Digital team for the impeccable and professional service that we received throughout the development of this project. We collaborated, exchanged ideas, brainstormed and debated extensively during this process and I am really proud of the product that we have."
– Kavisha Pillay, Head of Stakeholder Relations and Campaigns