Project Brief
When the team behind Dineplan, South Africa's first instant booking platform for restaurants, were looking to create their app they wanted to include a broad list of features and functionality. An app that allows users to instantly book a table at one of their favourite restaurants in SA, the Dineplan team wanted to make it easy to secure and manage a restaurant booking on the go.
According to Greg Whitfield, a director at Dineplan, Bluegrass was the standout choice for the project because of its previous experience using React Native. "We wanted to create an app that was simple for the general public to use to find and instantly book a table at any one of the 1 000 South African-based restaurants currently using Dineplan," he explains.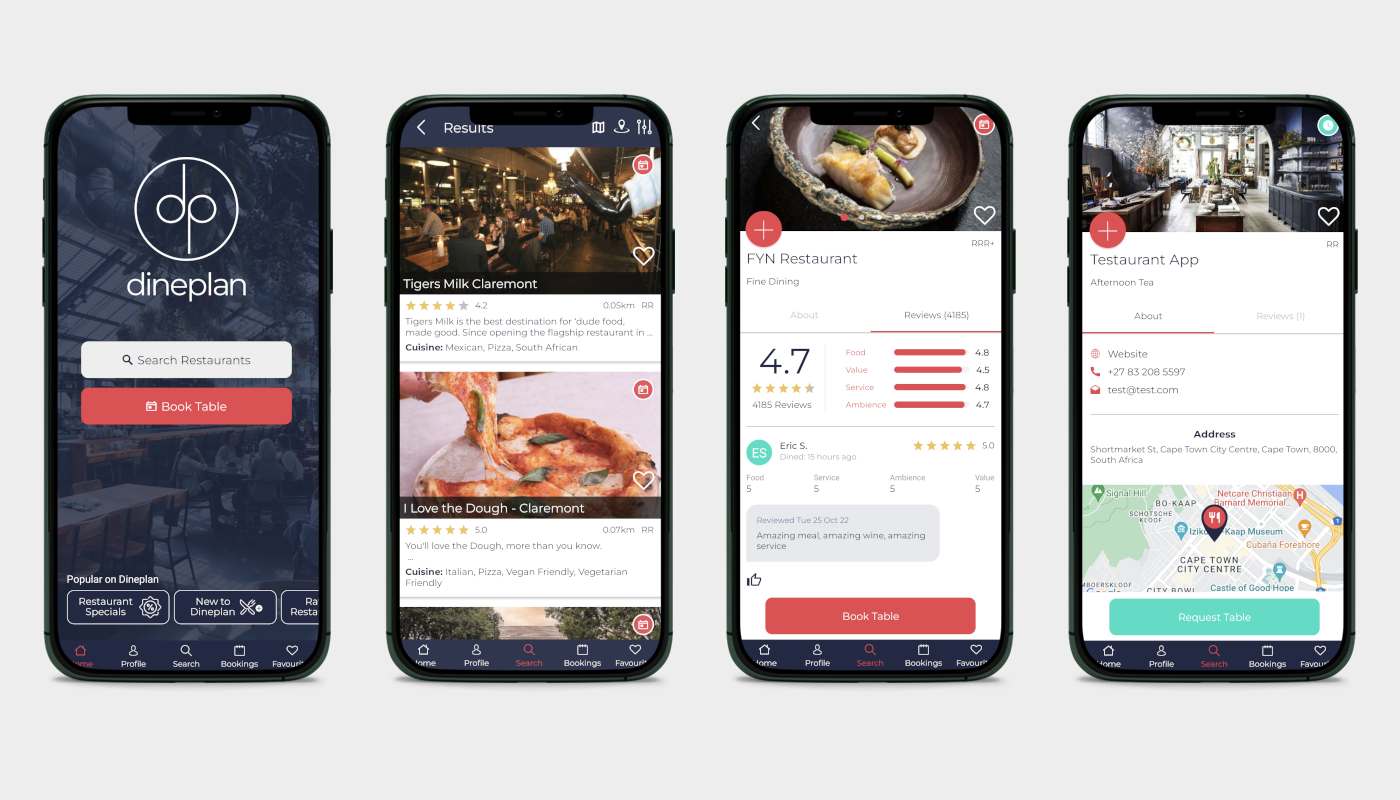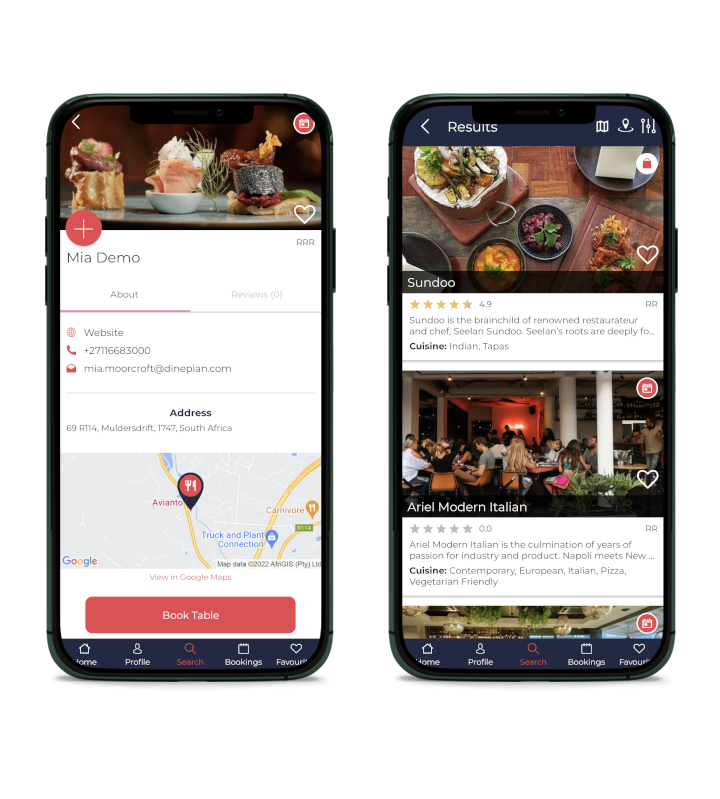 Key Features
Android and iOS Native Apps

Built using REACT and REACT NATIVE

Location-based search functionality

Full restaurant listing

Browse and tag favourite restaurants

Filter by cuisine, price, rating and other attributes

Instant booking features

Ecommerce integration for deposit payments

Full restaurant listing with contact, maps and opening times

Cancellations and booking amendments
The Result
Employing the latest mobile development technology, React Native, the Bluegrass Digital team built a native app that uses the same code for deployment on iOS as well as on Android devices without compromising functionality and performance. Combining the app with the reservation management software, it provides guests can view a restaurant's availability in real time and make bookings that are confirmed immediately.
The new app already has a host of features, and this is only the start. It covers users to handle location-based searches, create lists of their favourite restaurants, browse customer ratings, research different cuisines on offer, check a restaurant's operating hours and even share reservation information, and a Google Maps locations, with whoever would be joining them at this particular eatery.
We continue to provide support and ongoing development to the Dineplan team.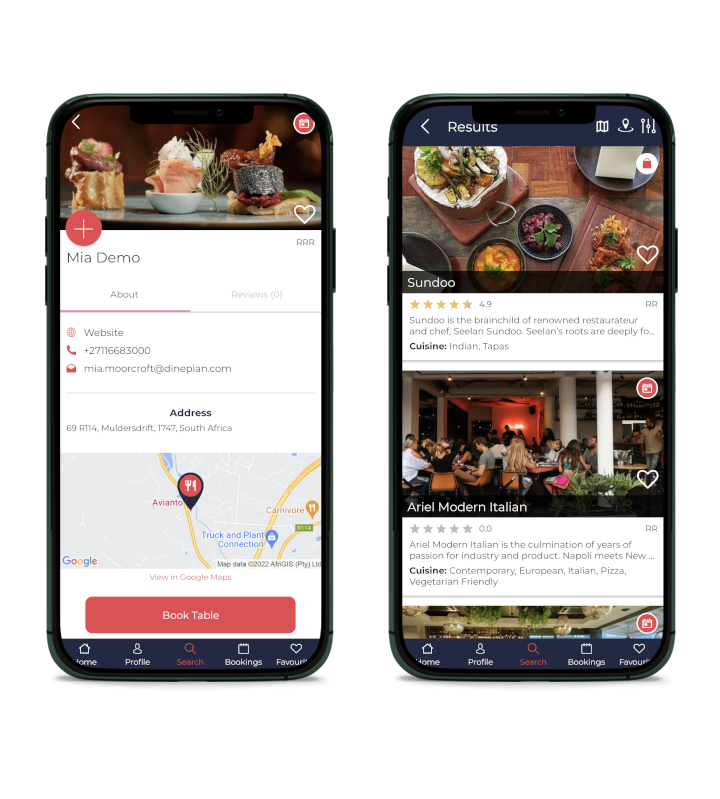 What our Client says
"Bluegrass really helped us realise our ideas – while adding a few of their own – throughout the entire design and development phases."
– Greg Whitefield, Co-founder