Project Brief
The new Names and Faces app provides tools that help organisations build fast directories of their teams which help people orient them­selves, feel more welcome and to encourage more real life interactions.
Bluegrass were appointed by Names and Faces, a start-up launched by Paul Galatis, to redevelop his prototype mobile application using React and React Native, the latest cutting edge technology for mobile development.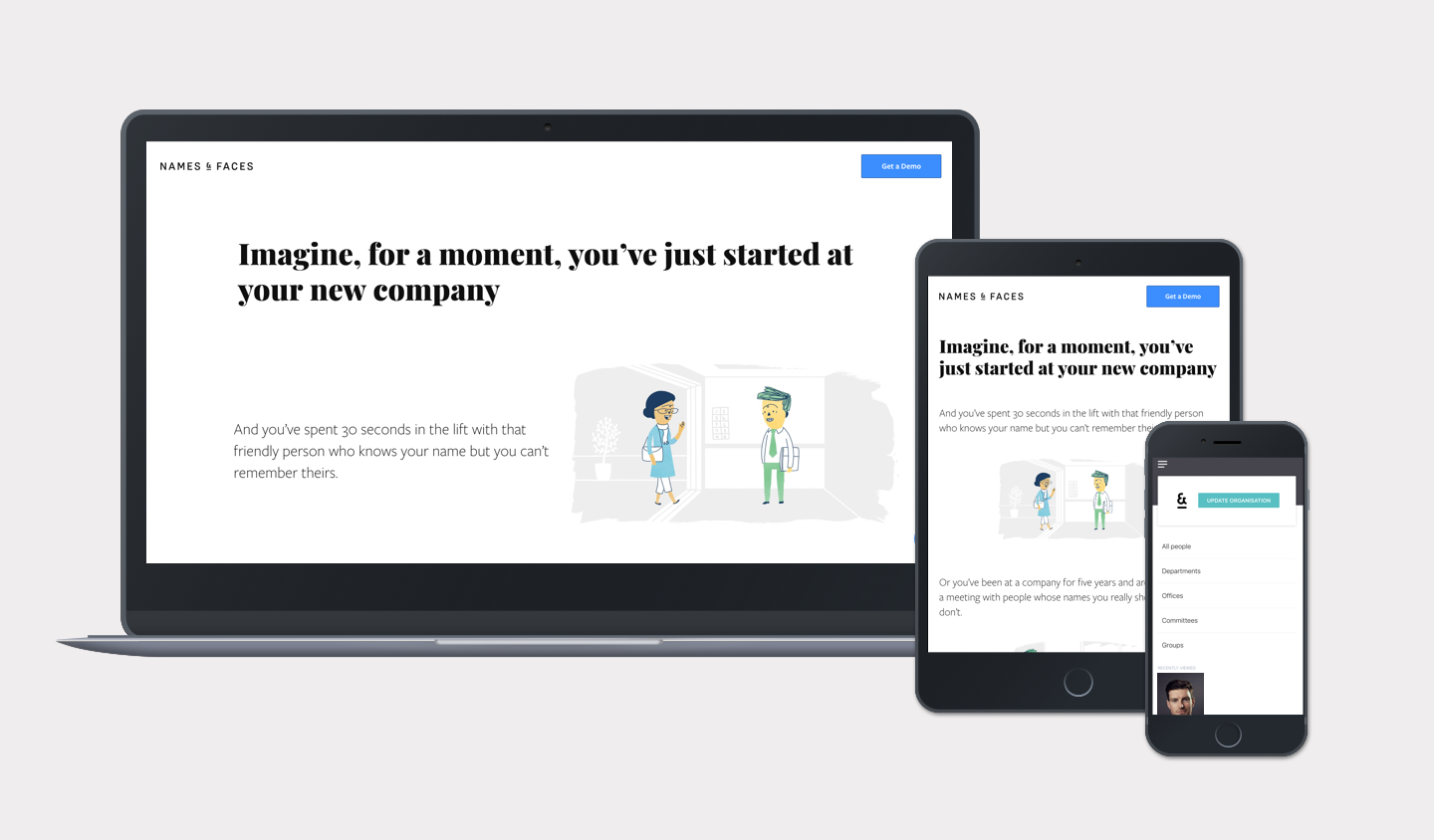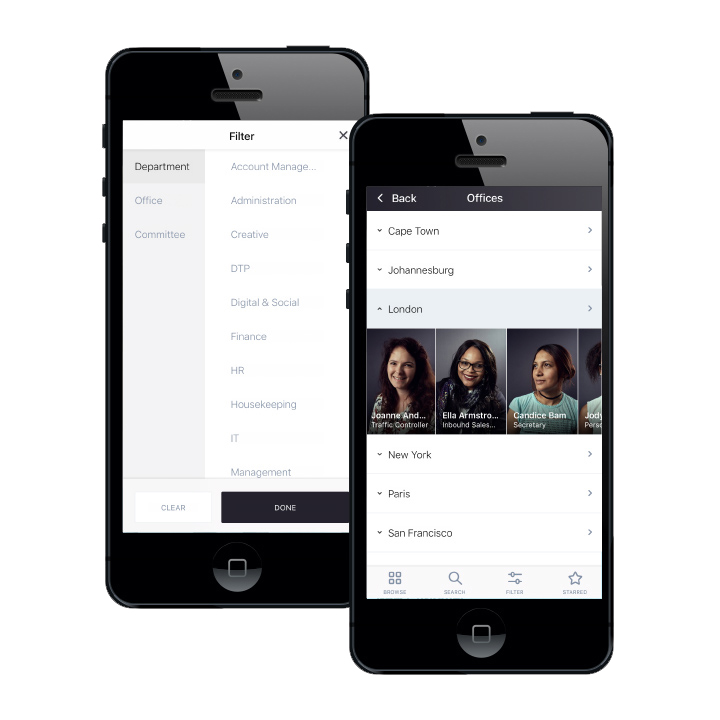 Key Features
Cross-platform – Android and iOS Native Apps

Built using REACT and REACT NATIVE

Single codebase for lower cost of ownership

Excellent performance

Integrates with REST API

People Directory with powerful search & filtering tools

Supports multiple accounts and groups

Profile categorisation and management

Profile swiping, favourites and note keeping

Encryption for added data security
The Result
The result is that the new Names and Faces mobile application is the simplest, fastest and most useful people directory ever developed.
It is also was the first commercially available cross-platform mobile application in South Africa built using REACT and REACT NATIVE. The tech allows for faster development, lower cost of ownership, but also providing superior native performance.
The app is available to download on Google Play and Itunes.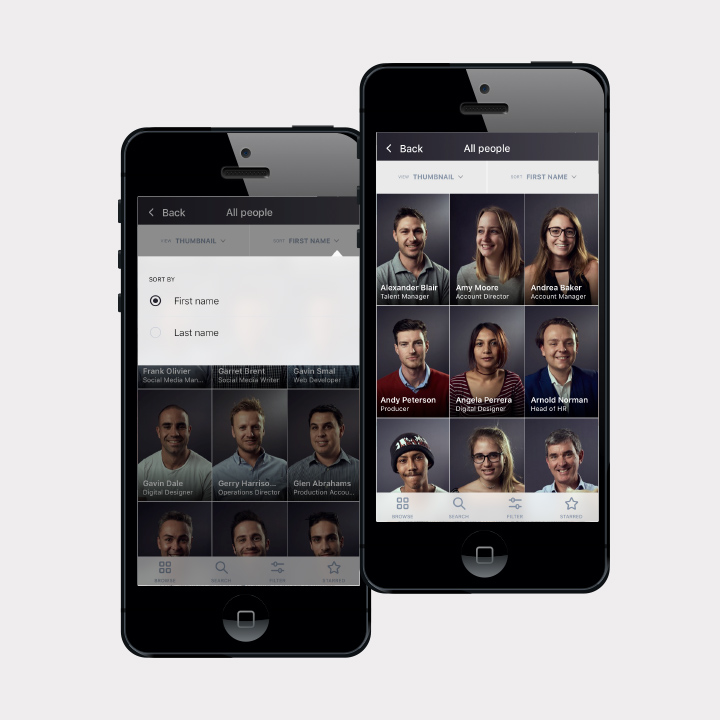 What our Client says
"We've had a very healthy relationship with Bluegrass that has spanned almost a year now. More than anything, we've appreciated their willingness to explore new technologies at our request, always being open and honest about their capabilities and capacity. Our project has been consistently well managed, it has come in within budget every step of the way and we're very happy with the results."
– Paul Galatis, Founder