Project Brief
Eyona Innovation is a software company that creates global market facing solutions for the FMCG industry, predominately for the liquor and restaurant space.
Repforce is a new mobile solution to empower sales teams in the field to manage and drive more sales. Bluegrass were selected by Eyona to provide React Native mobile application development services for their team. As mobile app experts, we have collaborated seamlessly with their internal development team to develop the Repforce product and continually make improvements.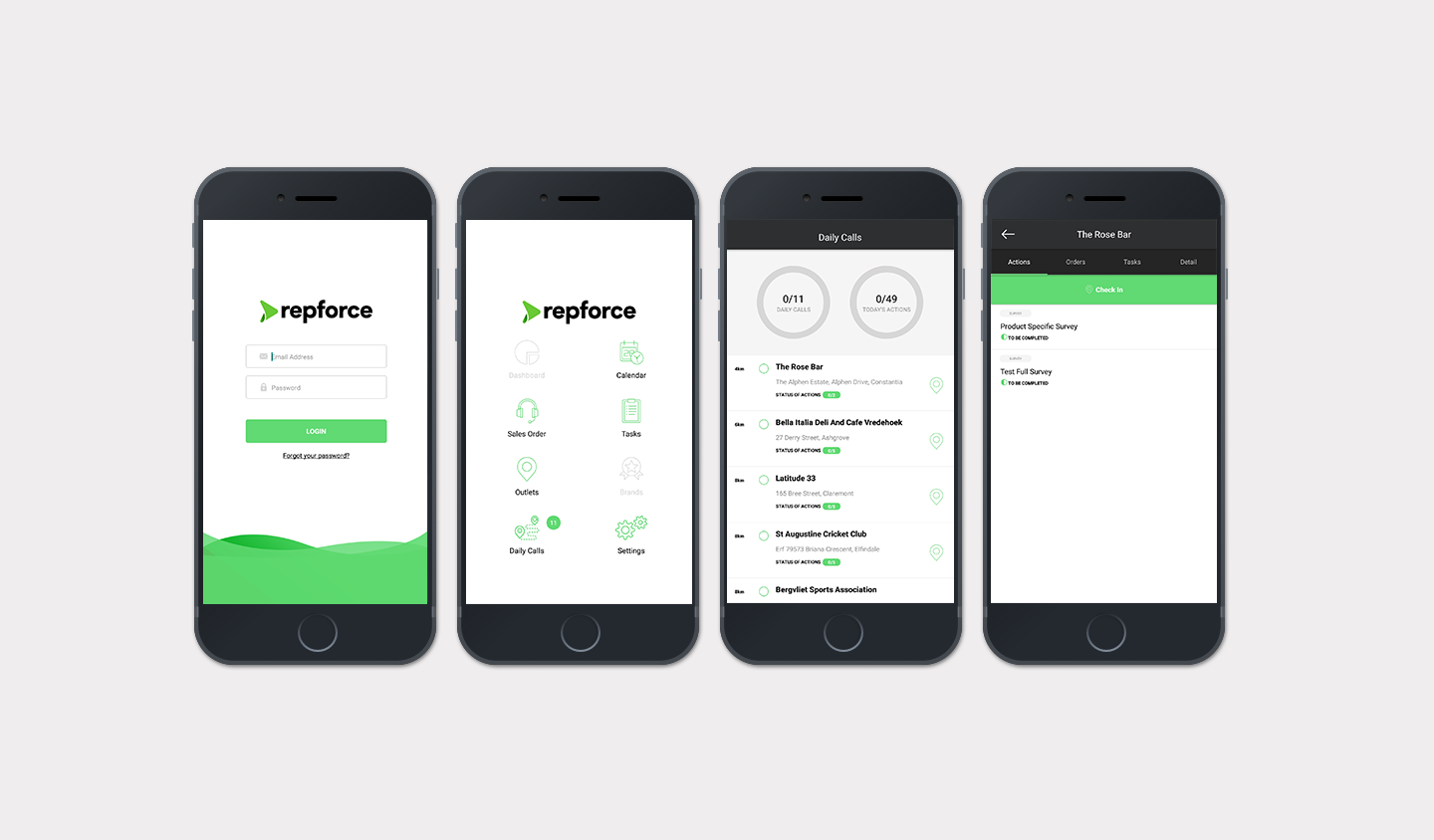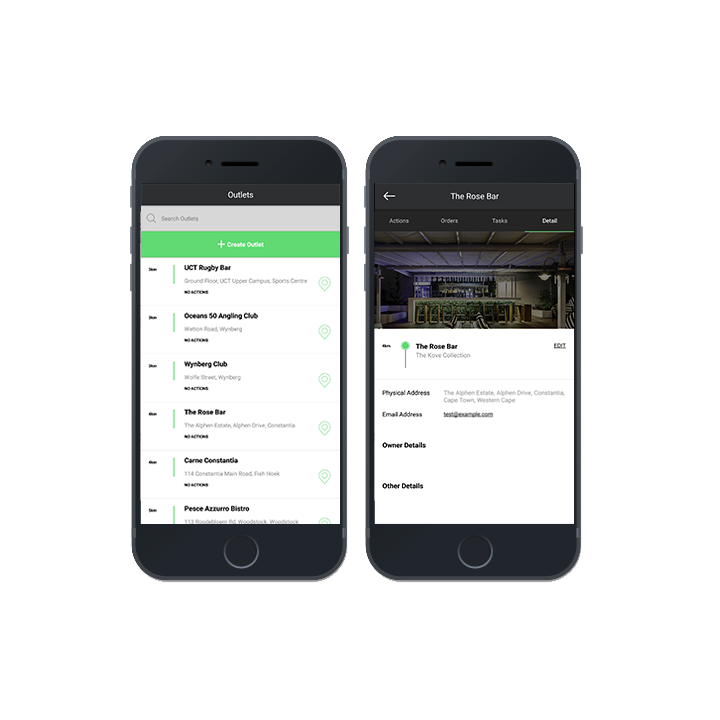 Key Features
React Native & Redux
iOS and Android compatible
RestAPI integration
Daily Calls lists and scheduled task manager
Sales order workflow
Task manager and workflows
Outlet management
Built-in calender view to manage your schedule
GPS Tagging and time stamping
Dashboards to quickly view all field activities based on permissions or role
The Result
Repforce is a mobile solution for your sales reps that help manage and deliver improved sales automation. The solution brings order to your team's sales activities in the field, allowing for centralised management of all these activities into a centralised portal with full reporting capabilities. This mobile application is now the benchmark software for the liquor industry.
Bluegrass Digital continue to provide ongoing support and collaborate with Eyona's internal development team to continually develop new features and improve the mobile application.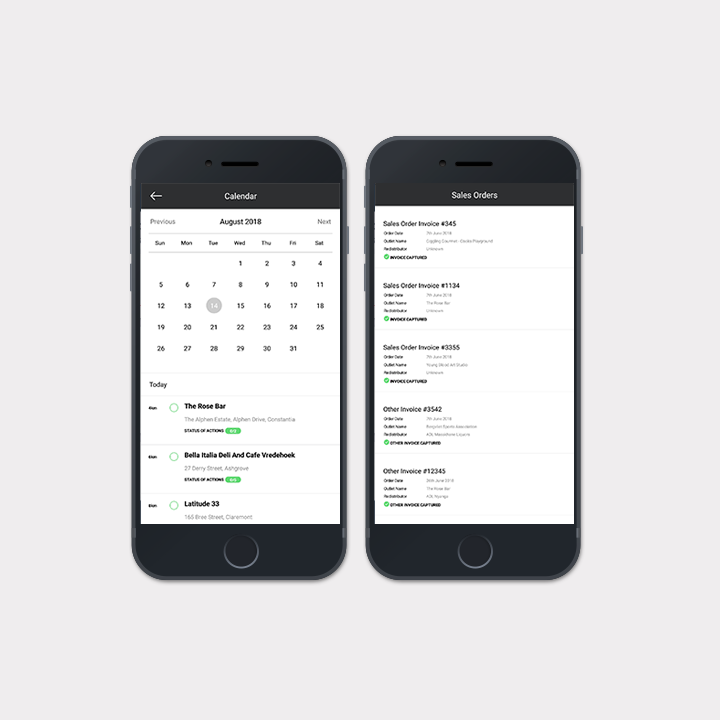 Need to develop your app?
We have over 10 years of expertise in building mobile applications